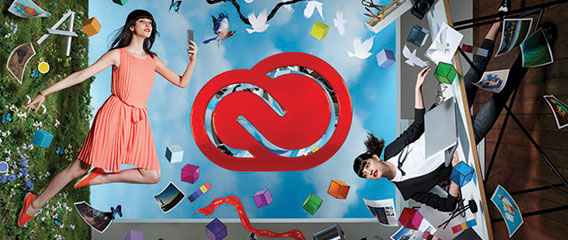 Since Adobe launched Creative Cloud in the spring of 2012, their vision has been to give creative professionals everything they need for their modern, connected creative process. The 2015 release of Creative Cloud delivers on that vision of a creative platform that lets you work seamlessly across desktop and mobile devices—with deep integration between our mobile apps and our desktop apps, a connected assets-based workflow, a vibrant and growing marketplace, and community features built right in.
What's new?
Of course Adobe never held back on bringing you the latest cool features. This Creative Cloud release includes new Adobe magic and incredible performance boosts to your favorite desktop apps. The companion mobile apps bring that Adobe magic to your devices, and now there are even more ways for you to use the powerful, connected mobile-to-desktop workflows to create your best work. Due to popular demand by adding two new iOS mobile apps to Creative Cloud, and Android support for four of our most popular mobile apps.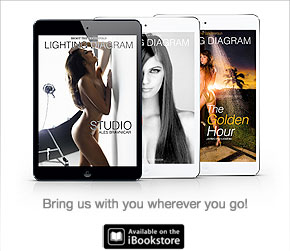 And to further accelerate your creative process, today Adobe introduced Adobe Stock—their brand new service with deep connections to Creative Cloud and integration into your favorite desktop apps. Search, manage and purchase from 40 million curated Adobe Stock images directly within the new CC desktop apps.
At the heart of Creative Cloud is Adobe CreativeSync—an exclusive technology that ensures that your files, photos, fonts, vector graphics, brushes, colors, settings, metadata and stock images from Adobe Stock instantly appear in your workflow right where you need them. CreativeSync lets you start your creative work on any device and seamlessly pick it up on another. From initial idea to finished work, CreativeSync is the engine that lets you create wherever you are.
More Adobe magic and huge performance improvements in fifteen desktop apps:
In Adobe Photoshop CC, Artboards lets you make multiple layouts of different sizes in a single document, and the new Device Preview shows how designs and interactivity will look and adapt on mobile. The Healing Brush, Spot Healing Brush, and Patch tools have been turbocharged with Mercury Graphics Engine enhancements, so you get results up to 120 times faster than you would if you were using CS6. And be sure to check out the new Photoshop Design Space (Preview Technology), a streamlined experience optimized for designing websites and mobile apps.
Adobe Illustrator CC is the fastest version yet—ten times faster and ten times more precise than CS6. Thanks to a new Mercury Performance System boost, you can pan, zoom and scroll faster and more smoothly, and zoom into your artwork to create and edit with incredible precision. And should your system crash before you've had a chance to save, just relaunch the app and your work will be restored.
Adobe InDesign CC gets its own Mercury performance surge with twice as fast zooming, scrolling, and paging through complex documents. InDesign CC now also lets you publish and distribute documents with a single click.
Adobe Photoshop Lightroom CC includes Dehaze, a stunning new feature (also available in Photoshop CC) that lets you eliminate fog and haze from images—even underwater shots. Or you can add haze for artistic effect.
Adobe Premiere Pro CC continues to lead the video industry and is one of Adobe's best release yet. The intuitive and powerful Lumetri Color panel helps you make instant color corrections, and Morph Cut magically smooths and polishes jump cuts and dialogue pauses to deliver a polished interview. With brand new Creative Cloud Libraries integration, Premiere Pro CC takes full advantage of CreativeSync technology so assets like color "Looks" and graphics flow seamlessly between Adobe mobile apps and Premiere Pro CC, After Effects CC, Photoshop CC and more.
Adobe After Effects CC dramatically improves your productivity with new support for Creative Cloud Libraries so all of your assets are at your fingertips. Uninterrupted Preview allows you to adjust a composition's properties and even resize panels without interrupting playback. Make sure you also check out the groundbreaking new Character Animator, which tracks your movements via webcam and transposes them onto a 2D character.
Adobe Dreamweaver CC reduces the effort to create mobile websites with support for responsive design to create production‐ready websites that dynamically adapt to various screen sizes, and includes the ability to preview and test websites on multiple devices in real time.
Adobe Muse CC has instant access to the fonts in Typekit, making it easier to get your web designs done faster. Adobe Muse can also integrate blogs, shopping carts, and more using new widgets downloaded from the Library panel.
Dehaze (PS/LR)
Terry White gives us a SNEAK PEEK of a NEW technology coming to Lightroom CC called Dehaze. The Dehaze tool helps you easily reduce or remove haze, common in many outdoor photos like landscapes.
Realistic Blurs (PS)
Add photographic blurs using simple, on-canvas controls. Create motion, tilt-shift and other blur effects.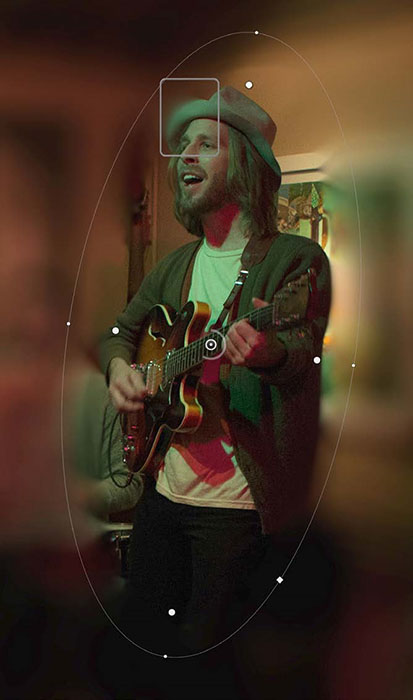 Content-Aware Filled Panoramas (PS)
Terry White shows the NEW Merge Panorama with Content Aware Fill in Adobe Photoshop CC 2015. Now your panoramas can show more of your images that would normally be lost in the stitching and cropping process.

Meet Adobe Stock
Adobe know that Creative Cloud members are avid users and creators of stock imagery so Adobe is thrilled to introduce the Adobe Stock marketplace.
What makes Adobe Stock so unique?
First, Adobe Stock includes 40 million beautiful, high-impact photos, illustrations and graphics covering virtually every subject, so you can jump-start any print, web or mobile app project.
Next, there's the deep integration of Adobe Stock with Creative Cloud and the CC desktop apps that you rely on. You can launch Adobe Stock directly within CC desktop apps, add watermarked images to Creative Cloud Libraries and then access and work with images across multiple desktop tools such as Photoshop CC, Illustrator CC, InDesign CC, After Effects CC and Premiere Pro CC. We've made it incredibly simple to work with watermarked images in comps.
Finally, when you're ready to license an image for finished work, you can do it directly within the desktop application you're working in. Any edits you made to the watermarked image are magically applied to the purchased full‐resolution image (thank you CreativeSync) saving you loads of time going between your comp and finished design.
Adobe Stock is available starting today in 36 countries and 13 languages and stock.adobe.com is a beautiful and easy- to-use standalone web site where you can purchase, download or sell stock images. While anyone can purchase Adobe Stock, an exclusive discount for Creative Cloud members lets you save up to 40% on the "10 images per month" plan. If you're simply looking for one perfect image, pricing begins at $9.99 and we also have plans for power stock users.
For more details, read "Adobe Stock: Shaking Up The Stock Content Market."
Here's a video in which Photoshop educator Howard Pinsky discusses some of the new features.
For more details on Adobe Photoshop CC 2015, go here.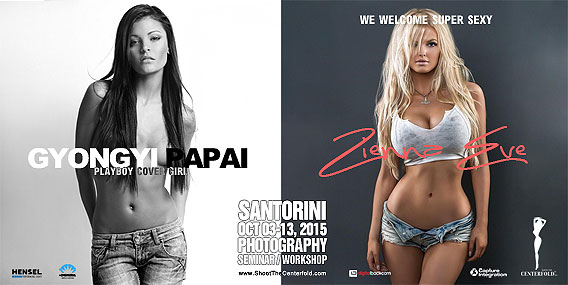 © 2015 Copyright ShootTheCenterfold.com. All rights reserved.