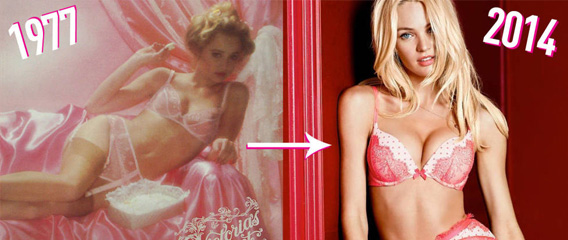 Victoria's Secret has come a long way since their first catalog. They've become the leading lingerie company in the world offering a little bit of everything including something for the male audience. The catalog is an inspiration for many photographers and a Bible-like guide for females. If you thought that Victoria's Secret was a hit in the US, try Japan where the catalog and VS models have reached rockstar status which puts all competition to shame.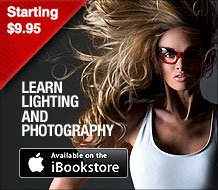 There is no shame felt here, since how else could we find the right fit and the look for our own sweethearts? The catalog is also the most popular male read in the US prison system since Playboy never made the cut. Which leaves us wondering, "What would the inmates be ordering?"
Victoria's Secret was founded in 1977 by a guy named Roy Raymond who wanted a place where he could buy lingerie for his wife without feeling like a pervert. A year later, Victoria's Secret was a hit, and Raymond launched a mail-order business with the first-ever Victoria's Secret catalog.
The Late '70s
The first catalogs were inspired by Victorian boudoirs.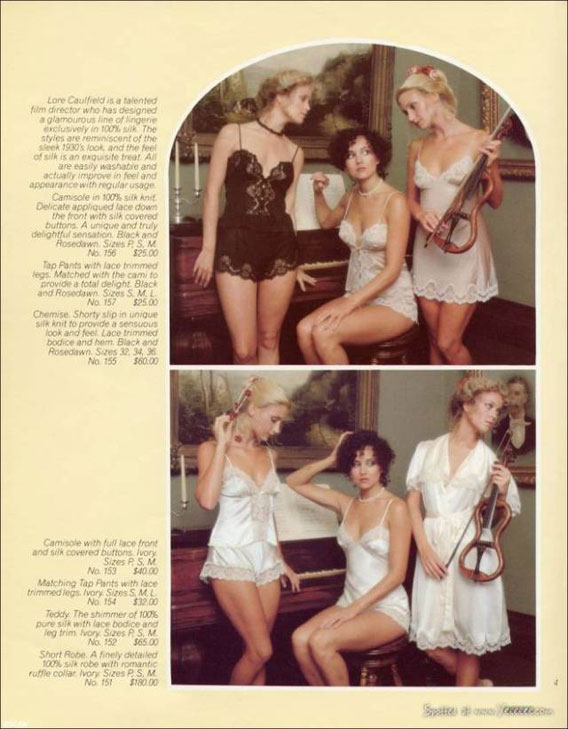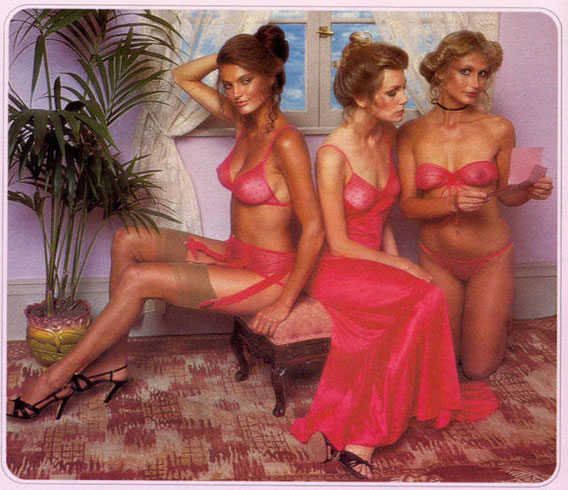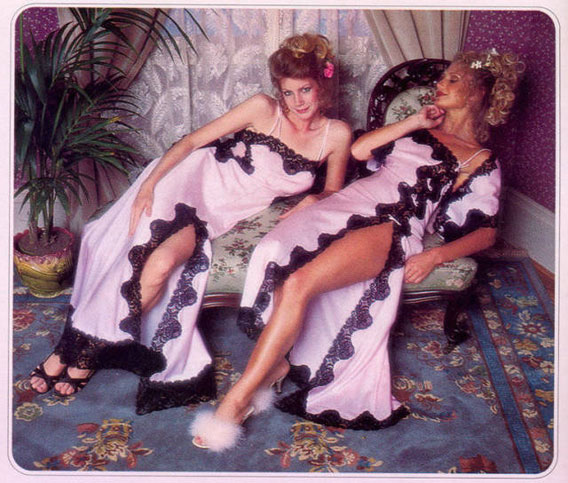 The Early '80s
A couple years in, the catalogs had a resemblance to Playboy, showcasing a more romantic look.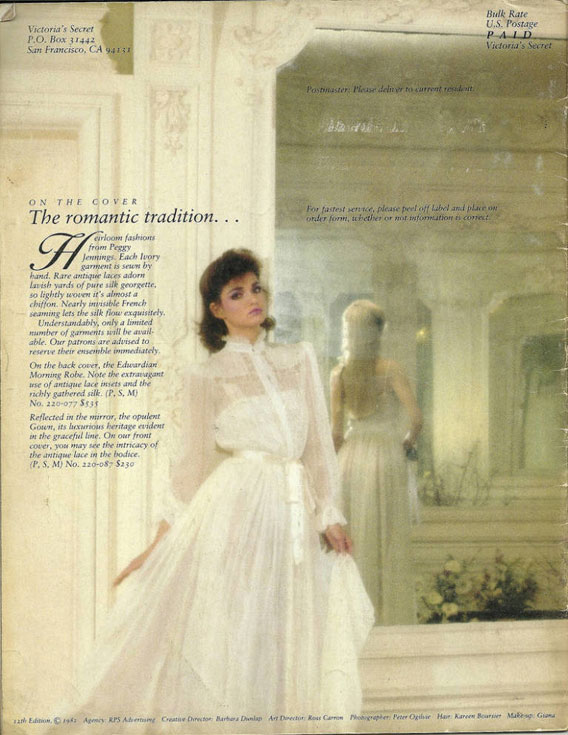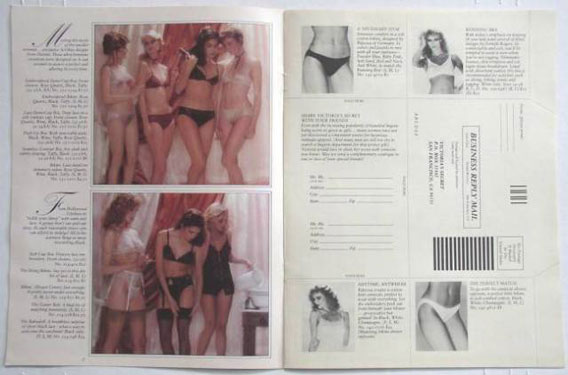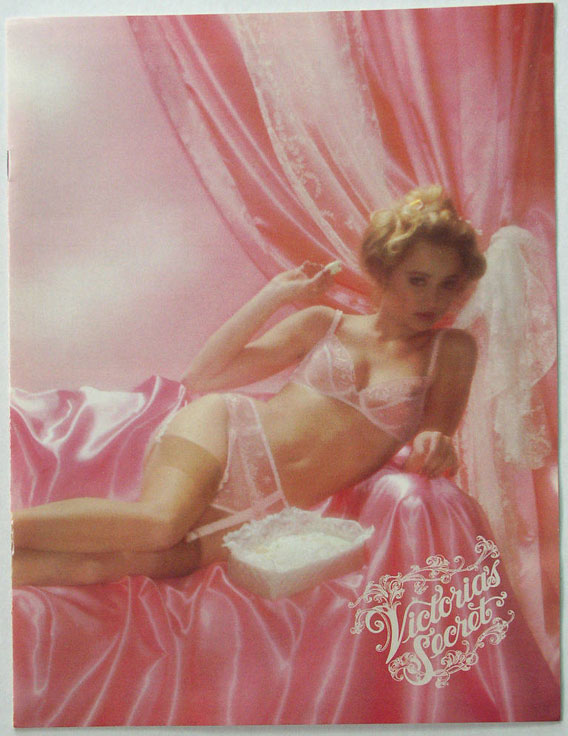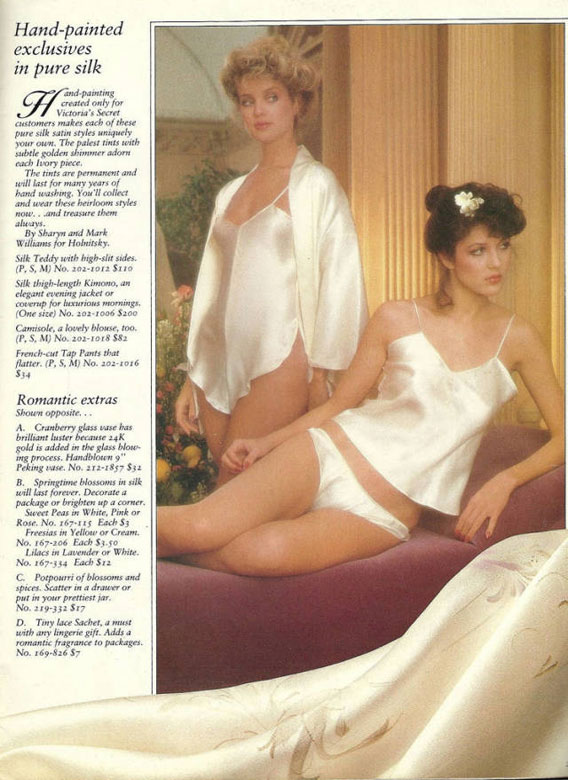 The Mid to Late '80s
Under new ownership starting in 1982, the Victoria's Secret catalog started to look like the pages of Cosmopolitan magazine, with plenty of shirtless men mixed in along with the occasional nip slip.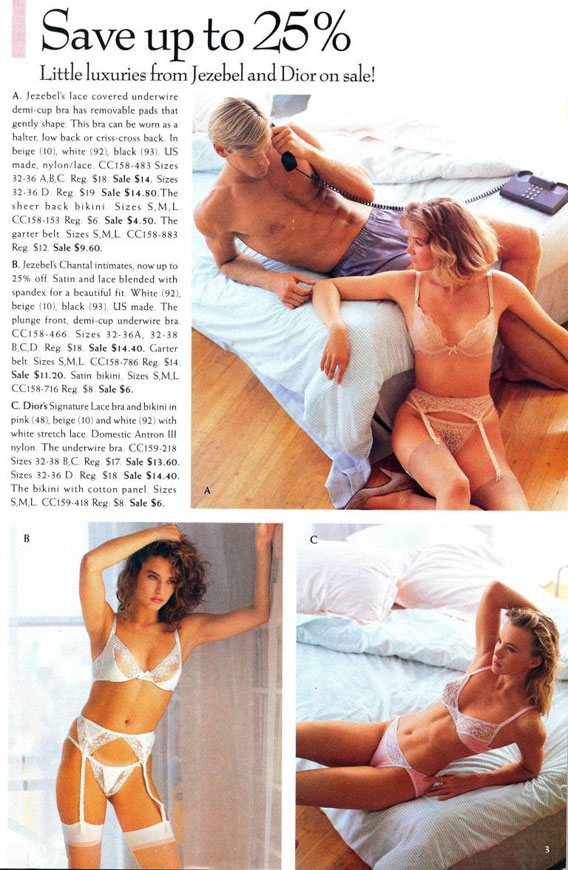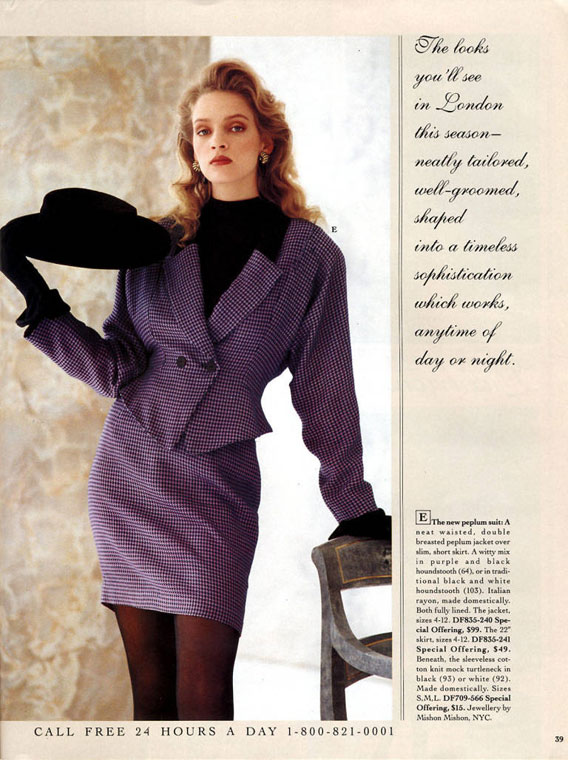 Model Uma Thurman
The '90s
Good-bye, dudes! Hello, Tyra (and all the Angels.) From this point on, VS started gaining major popularity.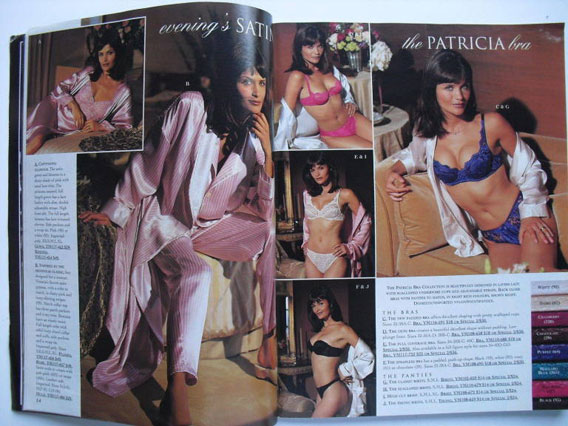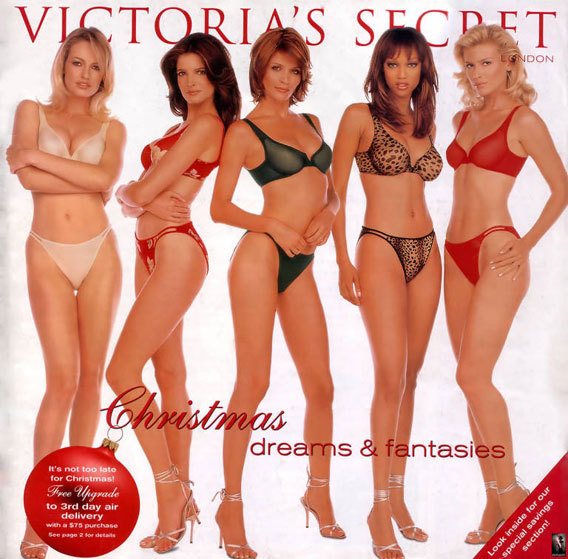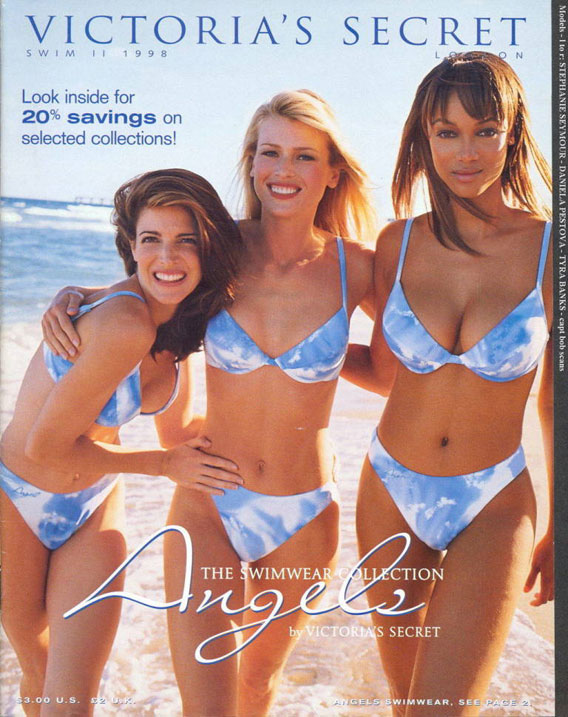 The 2000s and Today
By the early 2000s, the Victoria's Secret catalog and brand skyrocketed to a stratosphere-high following by the most watched shows featuring superstar singers like Rihanna, Seal, and many others. Victoria's Secret has also been a launch-board for numerous models such as Adriana Lima, Candice Swanepoel, Alessandra Ambrosio, Miranda Kerr, Bar Refaeli, Marisa Miller, Doutzen Kroes, Rosie Huntington-Whiteley, Heidi Klum, Gisele Bündchen and many others who got their start at there.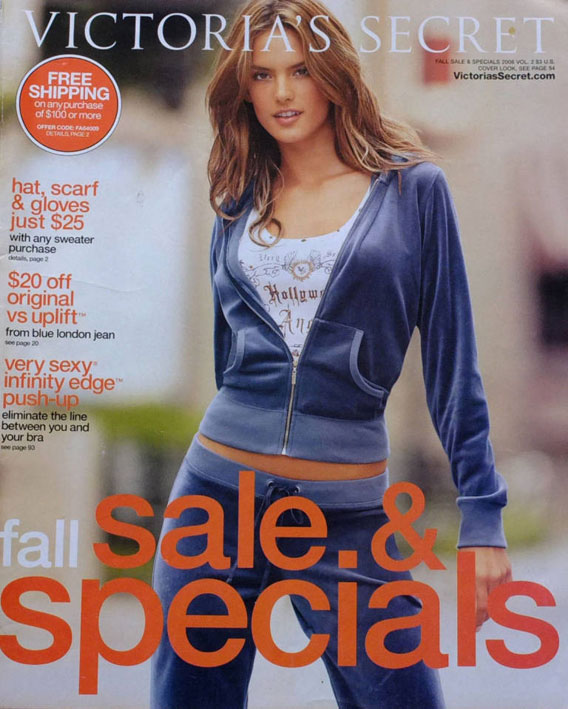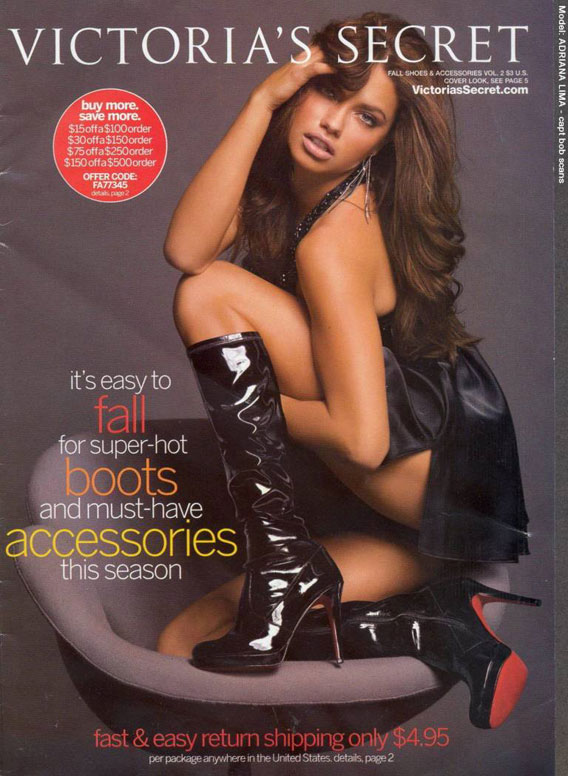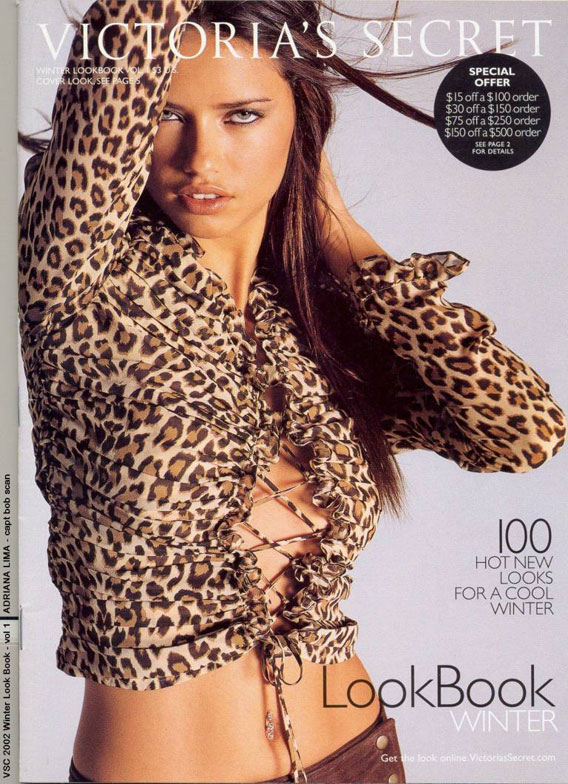 [Via Cosmopolitan]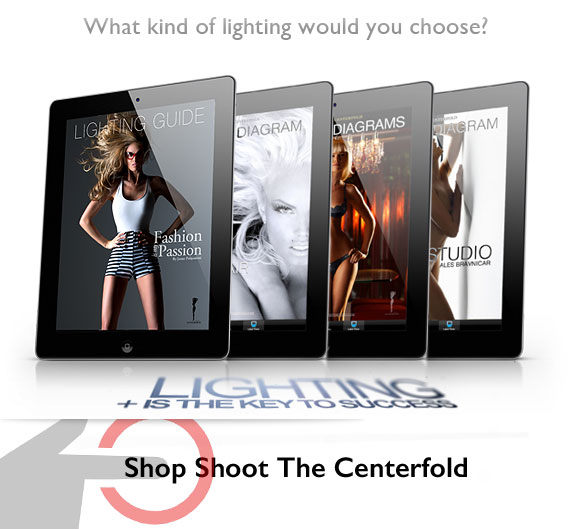 © 2014 Copyright ShootTheCenterfold.com. All rights reserved.