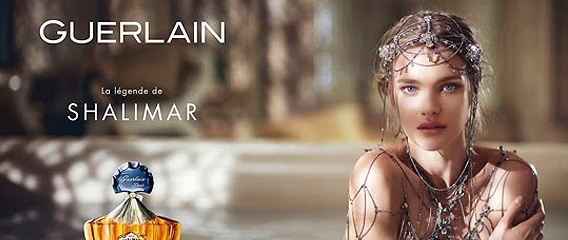 More and more fashion and glamour DSLR photographers are turning to video in addition to still photography, which is the back-bone to videography. But there's a booming new market out there for mini, stylish short movies and shorts which vary from erotic excitement (Non-pornographic) to fashion nudes.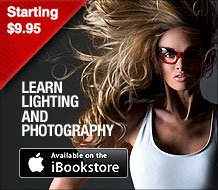 Photographers now have been shooting Behind The Scenes footage on their still shoots for about 8-9 years as they found a way to excite their clients by rolling feature video footage which is then edited into a mini-movie. This has become a clear advantage for those who can handle the extra mile in order to be well rewarded in the end. Not all clients want feature footage during their shoots … but just wait until this booming market's door opens some more and everyone who can see beyond wet-dreams and the sex-efx will be rolling footage of some kind.
The video below is an high-end production, take it as an inspiration. With all the bells and whistles and crew the size of small army,  wonderful things can happen. But do not lose hope and start small, just few months ago I was part of similar production that was done on a shoe-string budget laced with some wisdom, which resulted in impressive footage and paycheck. It pours down to vision and will power of an individual, and as Nike says: "You Can Do It".
There also is a International Film Festival category for these kind of short movies La Jolla International Fashion Film Festival. Anyone can submit their artistic/tasteful video for free … and who knows, I hear that Hollywood is hiring!
See more details about submission to La Jolla at the bottom of this post. But first, enjoy the videos and story about "Shalimar" that I dug up at Filmcast, where you will also find other cool and inspirational stories.
The Making of a Legendary Film Spot: "The Legend of Shalimar"
Once upon a time in India, a love story unraveled between a Mughal emperor and his beloved wife. In the 17th century, the troubadours playing their sitars exalted the amours of Shah Jahan, who built the Taj Mahal for his beloved wife, Mumtaz Mahal. The gardens around the ornated palace are known as the "Shalimar Gardens." It is a true story that has become a legend. Shalimar, it is also the signature perfume created by Jack Guerlain in the 1920s. He took inspiration from the love story of the Indian emperor and his beloved wife to create this refined oriental fragrance.
To promote its iconic fragrance, Guerlain released a new epic television spot, 5:45 long, featuring the Russian top model Natalia Vodianova who has been representing the brand since 2009. The short film is called, The Legend of Shalimar.
Guerlain tapped director Bruno Aveillan and Quad to bring this timeless romance to life. The epic project required a crew of over 100 creative technical people and the film was shot on locations all over India, from Jaipur for the Jaigarh Fort and Mawtaw Lake, to Upaipur for Badi Lake and its mountains with white marble dust that conjure the illusion of snow, to the Himalayas, and of course, to the Taj Mahal in Agra.
Behind The Scenes:

The stunning visuals were captured by cinematographer Patrick Duroux, AFC using the Phantom camera for special effects plates and the live beauty sequences film were shot in 35mm using anamorphic lenses to capture the sweeping vistas and exotic locations These techniques allowed Bruno to retain his keen aesthetic sensibility and blend seamlessly with the visual effects by Digital District.
CGI VFX Breakdown:

This mix of techniques is seen on full display in the breathtaking final scene of the Taj Mahal, which was filmed in Agra and then integrated with images from a lake in Rajasthan. The evocative score "Chevaliers de Sangreal" was composed by legendary Hans Zimmer. Yiqing Yin, the Beijing-born costume designer who designed Audrey Tautou's 2013 Cannes Film Festival dress, also took part in the film's production. The long formTV spot premiered in Paris and was shown throughout internationaly on TV and in cinemas garnering many awards and accolades.
Why are we writing again about the video mumbo-jumbo? Because it's the unescapable future! In addition to still photography, those who wish to explore a little further with their DSLR cameras, can find artistic ways to create a career and generate additional income.
La Jolla Open Film Festival Submissions
We are accepting submissions for LJIFFF 2015. The easiest way to submit is to send the URL of your film to:
submissions@LJFFF.com
There is NO CHARGE or FEES to submit your film(s). The deadline for submissions is June 1, 2015.
Please keep the following in mind for your film(s):
Film(s) must have a fashion: theme, major element(s), or sponsorship.
Be between 1 and 20 minutes in duration.
Can be available in either standard or high definition formats URLs, DVDs, thumbdrive, or FTP are acceptable for submission
Films 20 minutes to feature length may be submitted for special screenings, out-of-competition status.
Must own or have rights to copyright of material submitted
Have access to releases for the talent and music used
Provide a short bio of the person submitting.
Briefly explain of the film's backstory: why, when, how, who, where.
For more details click here.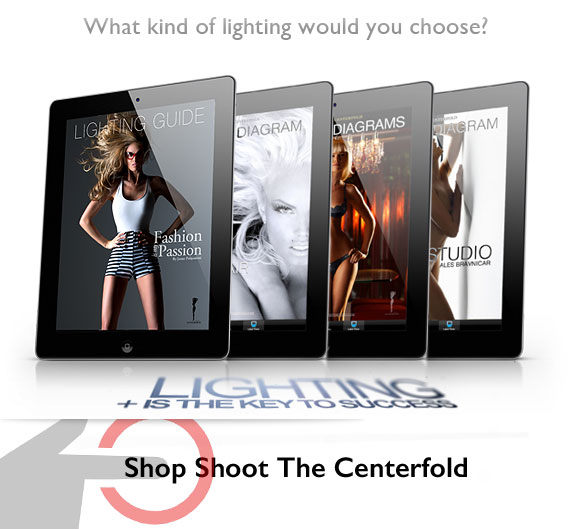 © 2014 Copyright ShootTheCenterfold.com. All rights reserved.