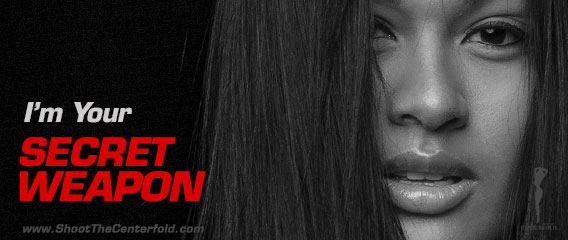 Your Model Submission.
Photographers around the world in the glamour and fashion industry all think they have the formula for success – or at least, most of them do. And that's a good thing because without will power, opportunity isn't too inclined to knock on anyone's door these days (in case you haven't noticed).
While any photographer can have a decent amount of talent, not enough have the savvy to sell their skills. Knowing how to put your name out there helps to get the ball rolling during tough times. Remember, it doesn't matter how hard it is to make ends meet because there's always somebody out there willing to buy your images. The trick is finding them. Or, better yet, having them come to you… but for that, you'll need a "secret weapon."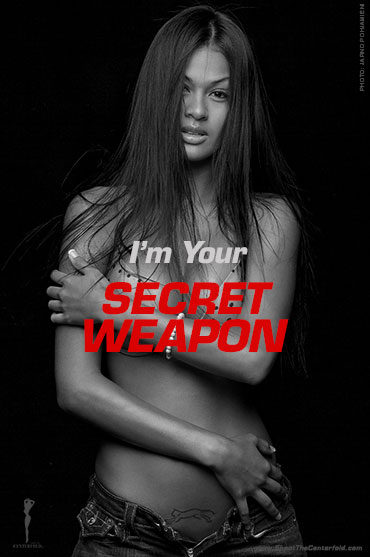 During the early days of my career, I can remember countless occasions where I would submit images and nobody called back… unless the model was a slam-dunk hot tamale, then the editor would usually call back within 15 minutes after I made the submission. True story. Same thing goes on at top modeling agencies. They're all looking to sign that new, fresh starlet who'll become the latest hot topic.
What's also true is you don't have to be the best photographer in the world to become successful. You'll discover that when you submit the best models, the gates will swing wide open faster than the automatic doors at a Wal-Mart on Saturday. You're probably thinking there's a catch somewhere, but here's the deal… there isn't any. Zip. Zero. Nothing. Nada.
I'm going to say this as nicely as possible; you're not going to see unattractive models in magazines or commercials selling a company's products. Not gonna happen. The simple truth is that people want the best possible model selling their merchandise. People in business mean business. It's what they do…
What this means for you is that you do have to know what you're doing and how the "Model Submission" deal works. Your "secret weapon" is a simple one: have only the best-looking models in front of your camera. If you've ever gone fishing, you know that if you're ever going to land the big ones you've got to have the right bait. Same thing here.
I hear it from editors all the time. They tell me about only ten in a thousand images (that's 1%) is worth looking at and considering as a possible model candidate when going though model submissions from photographers. So why's the number of quality submissions so low? Are we falling in love with lesser quality candidates, or is it that she's the closest thing you can get to a real hottie in your network? Are the pickin's so slim that you have to resort to a "beggars can't be choosers" mentality? Or are you too intimidated to approach truly beautiful girls?
Whatever the reasons, you need to compare the model you're submitting against the quality that's already in the industry and currently selling. That's what you're up against, and that's what should be in your submissions if you're ever going to stand a chance of getting published. This isn't to say you can't find that new starlet/model having a mocha latté at Starbuck's, but it does mean your model submission is an indication of not only your ability to perceive beauty, but also how you evaluate and photograph model candidates. To an editor, your submission speaks volumes about your skill level and ability to deliver a quality product. In this business, you're only as good as your last submission.
A question I do hear a lot is "what are the qualities editors and publications are looking for in a model?" Clearly, there are the standard model specifications, but there is no such thing as a sure thing – each model has their own unique look and your quest is to find a model that can knock the socks off any editor. Yes, they're definitely out there, so don't settle for anything but the very best because that's how you will be remembered. The assignments are there… all you've got to do now is show them you're the man that can do the job with models to spare.
Here are few standard model guidelines that should be in your next submission: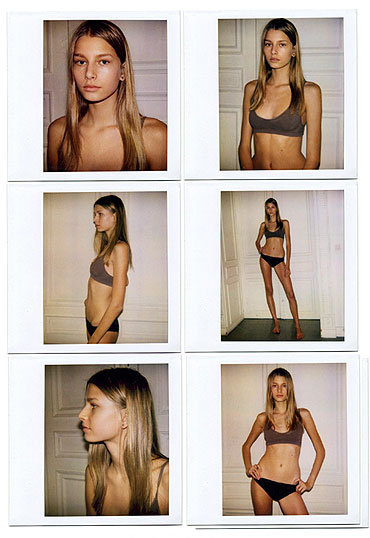 1. Send 6 to 8 recent, unedited (no Photoshop), low-res (72dpi) color photographs of your model candidate. The photos can be jpeg's and sent by email. Keep the attachment size small. Your prospective editor won't thank you for freezing up his laptop.
2. Show a variety of poses, including full figure, face shots, front, side and back. Rule of Thumb: If it doesn't look good and it's not your best, don't include it. The only place for bad photos should be in your Recycle Bin.
3. Include personal information such as height, weight, measurements, occupation, hobbies and contact info. (Playmate/Playboy Plus applicants must be at least 18 years old and proof of age must be submitted with the photos.) This should be in the form of digital scans or copies of two pieces of identification. Only the following will be accepted: driver's license, passport, birth certificate or identification issued by state of residence. One ID must have a current photograph and list your date of birth.)
4. Submitting for a modeling agency is pretty much the same, except nude images are not necessary. For agencies, submit just a few snapshots as seen in this sample image. (Agency Polas.)
Shoot The Centerfold submissions: modelsubmission@shootthecenterfold.com
Playboy/Playmate submissions: playmateeditor@playboy.com
Modeling agency submissions: Search for modeling agencies online for their submission email address.
Learn more about the business of photography at the next STC seminar/workshop.