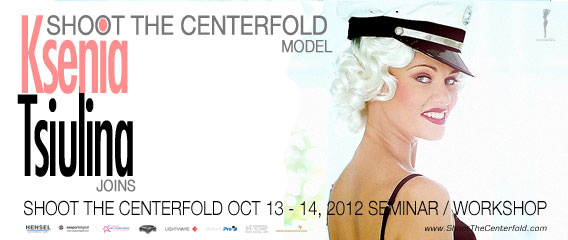 Model to return for Oct. 13-14 seminar/workshop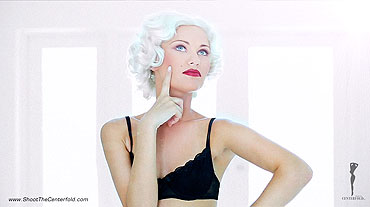 Hurricane Isaac has moved on from sunny Florida, but Shoot the Centerfold model and now, third-time-lucky Ksenia Tsiulina promises to raise a perfect storm that packs a punch by joining the STC seminar / workshop lineup on Oct. 13 – 14, 2012. Based on your overwhelming requests, we've brought her back with a NEW look that will both compliment and be appropriate for the seminar's concept and direction.
We welcome Ksenia, not only because of her beautiful features, but for her special talent and personality that plays a big role when creating successful pictorials. Let's hear some thoughts and plans on what Ksenia has to say.
Name: Ksenia Tsiulina.
From: Russia – Chelyabinsk.
Age: 22
Hobbies: Rollerblading, going to the beach and cooking.
Passion: Modeling.
Horoscope: Aries (Not that she believes in horoscopes…)
Interview:
STC: What a true honor to have you back for a third round of the Shoot The Centerfold seminar experience.
Ksenia: It's a pleasure to be chosen for it and I love it. So many good photographers and connections will once again be made.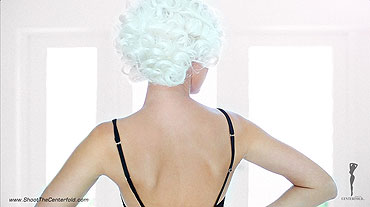 STC: Tell us, what was your experience like on your very first STC seminar experience? And the second?
Ksenia: Well, the first one was the "first time," as you can imagine. I did not really know much about it except that there were going to be lots of photographers and the instructors. I found it all very cool and I myself learned just as much about posing and working with such talented individuals. I've done lots of shoots for plenty of photographers and it really strikes a chord with me to shoot more because I learned new things that you just don't think about it, plus I wanted to put them to good use… and so I did.
The second seminar was more a breeze and fun compared to the first one. I was little frozen at the first one, just like any girl with a multitude of cameras pointed at her would be. 🙂 But everybody made me feel so comfortable and I got a ton of new pictures on top of it. Networking was a very valuable part of it because I really got lots of good offers and modeling opportunities.
The more you model and learn, the better you become. I guess this goes for photographers as well, right? So, back to the second seminar… I felt totally at home and was able to focus on posing and facial expressions and not just an overall routine so I guess you could say it was much more than an educational experience because I was putting into practice what I learned during the first seminar when it comes to posing. In a way, I was also teaching photographers because they saw how important it was not only to have an experienced model in front of the camera, but also someone that can add to the photos by knowing how to communicate and interact with photographers. There is so much more to modeling than just being in front of the camera.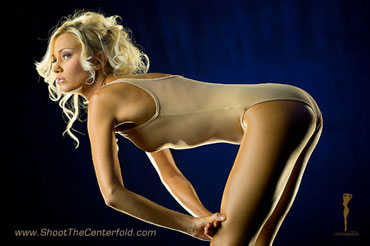 STC: So, you are now coming for a third round and set the records straight by showing what you've have learned from your other STC experiences.
Ksenia: You bet! And we have been working on a new look for me that I really love. It fits the seminar set concept so well. I will be the classic waitress in an original 50s diner! "What'll you have, sweetie?" (laughs)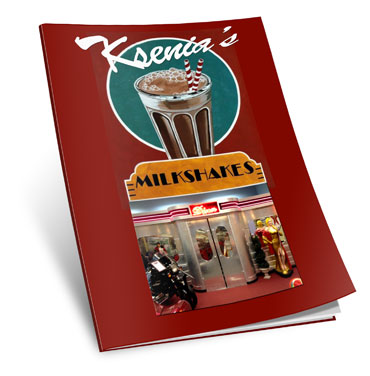 STC: A perfect serving of Eggs Benedict and toast will do! (Sunny side up)
Ksenia: I want to add this iconic look with a twist idea to my new looks. [The look] can be seen all over today's fashion and editorial layouts. My point is that bringing the "old-fashioned sexy" back with a new style is a much more tasteful way to go. I've always wanted to be a pin-up and I hope our photographers will like it!
STC: You have had great success with photographers and even did the famous bubble pictorial with Jarmo Pohjaniemi. How did that play out and will you blow more bubbles in the future?
Ksenia: Yes, I am THE bubble model and I was told that I was chosen for that shoot based on my personality. First, I was like "What??? What about my looks?" Then I totally got it when on set and the look Jarmo was going after. I don't think anybody has ever done anything quite like it, and so successfully as well. You know, the whole bubble thing was great and I think there is more cool stuff coming soon in the future… am I allowed to say that yet?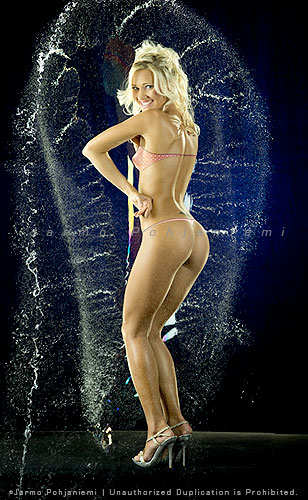 STC: Hush now! All in good time… all in good time! What do you do when you are not modeling?
Ksenia: I do lots of things like ride my pink scooter around Miami Beach. I like anything from summer-y activities to cozy romantic experiences in the winter. I love traveling and seeing different places and meeting new people. Just bring a camera and I'll be your best buddy. Don't they call that a "camera magnet?"
STC: You seem to be a tomboy trapped in the body of a goddess… which is not a bad thing at all. A little extra personality always gives us better pictures anyway. Tell us about photographers and your experiences – what should be done differently to get better results?
Ksenia: I think this not only goes for photographers, but models as well. I'm your girl-next-door advisor about this and whatever this means to anyone, take it as read!
 See the original Bubble Bath pictorial here
Be a gentleman when approaching models. We women like that and every woman likes to hear beautiful thing instead of ugly comments and rude "compliments." If a model chooses not to work with you, don't need get upset – it's nothing personal. I'm sure there are also models that photographers don't like to work with, so it works both ways. Here's a tip: you get much more with honey than you can with vinegar!
I think photographers should have more direction about their goals and not just say, "Hey! Let's shoot and see what happens!" I personally like a more calculated approach and if I see that the photographer is making a great effort, even if their skills are not necessarily the best, I am more than willing to work with anybody and support a good cause.
Name dropping is so over! Let your work speak for itself!
I think being the best is everybody's goal, but to become the best, you need to climb a few steps first. This goes for models as well and you get usually get as much out of a project as you put into it. Try singing a song without practice or coaching and have it played back to you and you'll know exactly what I mean. I don't want to sound rude, but I feel that there is so much talent out there that goes to waste due to uneducated and ill-informed decisions.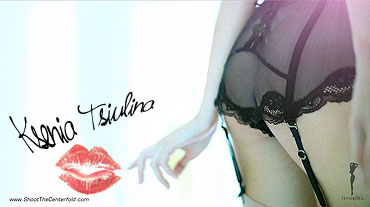 STC: Any short or long term plans for the future you want to share with us?
Ksenia: Yes, come see more at next Shoot The Centerfold seminar / workshop that will be held in Miami on Oct. 13 – 14, 2012. Look for me at the diner and I will be your waitress and model. Tipping is allowed! 🙂
Register here for the Oct 13-14, 2012 seminar/workshop and have Ksenia serve you with a perfect pose, fries and milkshake.