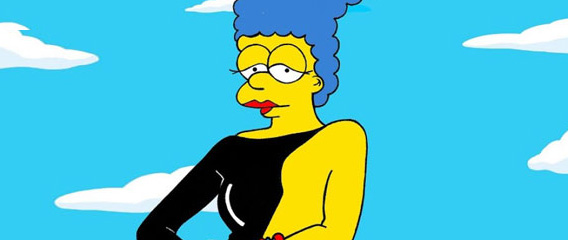 Ever wonder what happens between Homer and Marge when the cameras go off? Artist AleXsandro Palombo provides a glimpse into the naughty and glamorous life you never knew the Simpsons had with a series riffing off the photography of Helmut Newton.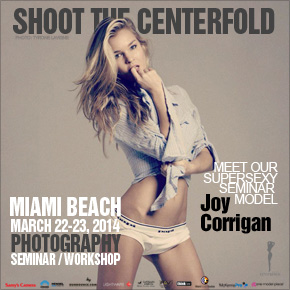 Homer steers clear of the donuts and his signature blue jeans ensemble, opting instead for a suave suit and the occasional drag number. Marge ditches her favorite green tube dress for a slinkier black number, sometimes preferring to wear nothing at all. The images are all direct translations of the work of Helmut Newton, a black-and-white photographer known for his erotic elegance.
We're not sure if either Newton fans or Simpsons fans will feel comfortable with this unorthodox union, but there is something about the combo of high fashion photography and classic American sitcom that may scar you forever catch your eye. WARNING: If you don't want to see Marge Simpson naked, turn away now.
1. Here's Homer holding a black pump suggestively.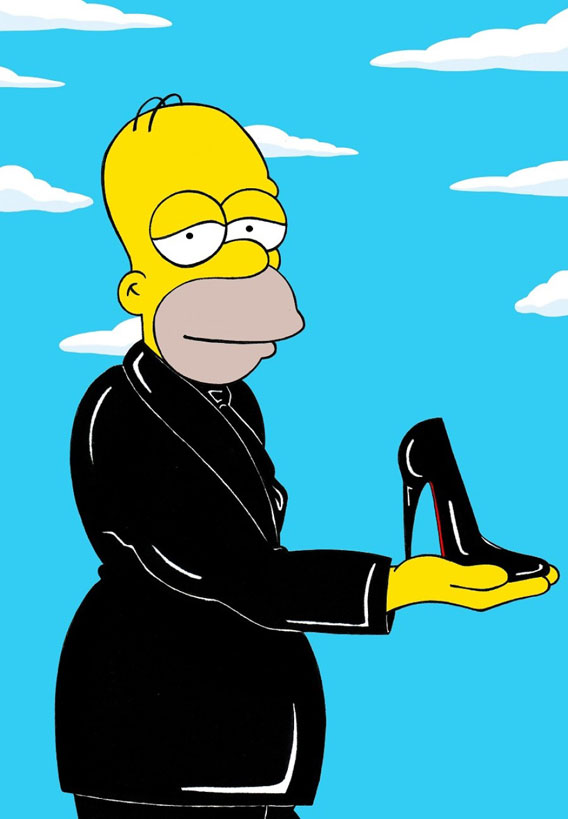 2. Here's Marge rocking a serious cutout ensemble.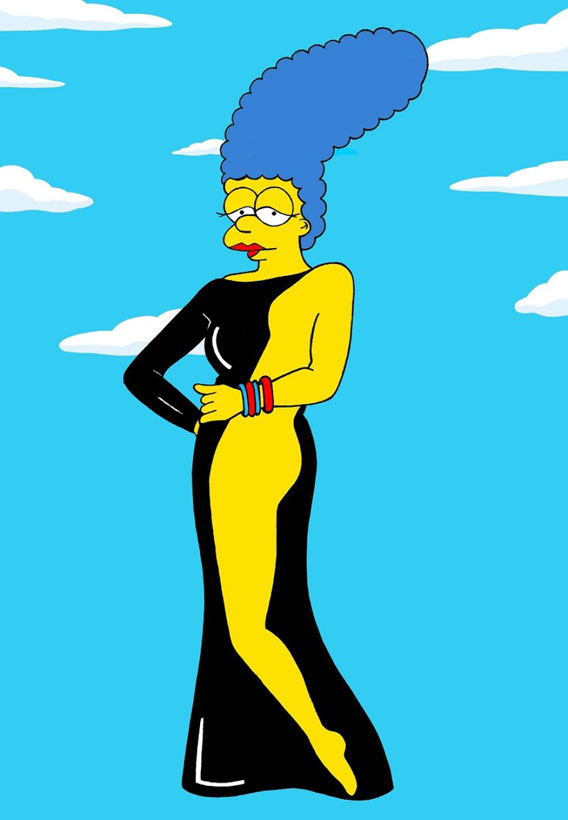 3. Here's Homer floating on a black pillow cushion.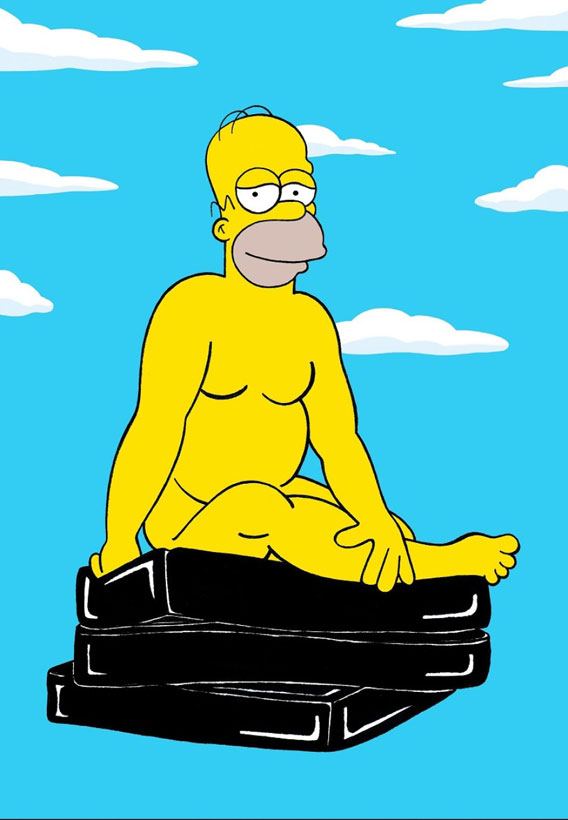 4. Here's Homer and Marge floating naked through the air.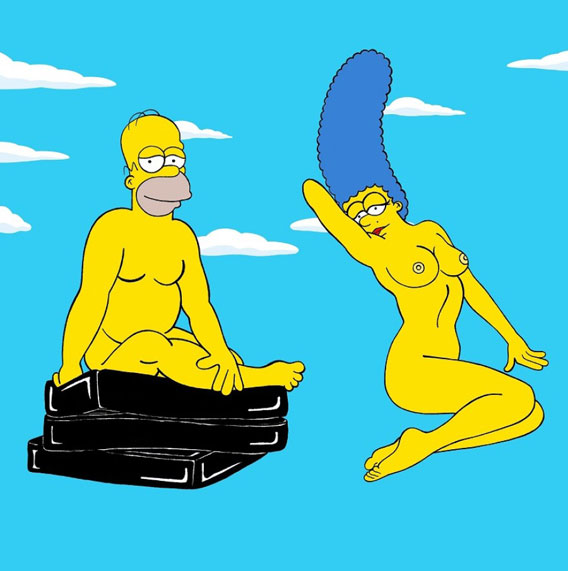 5. Here's Marge working her birthday suit.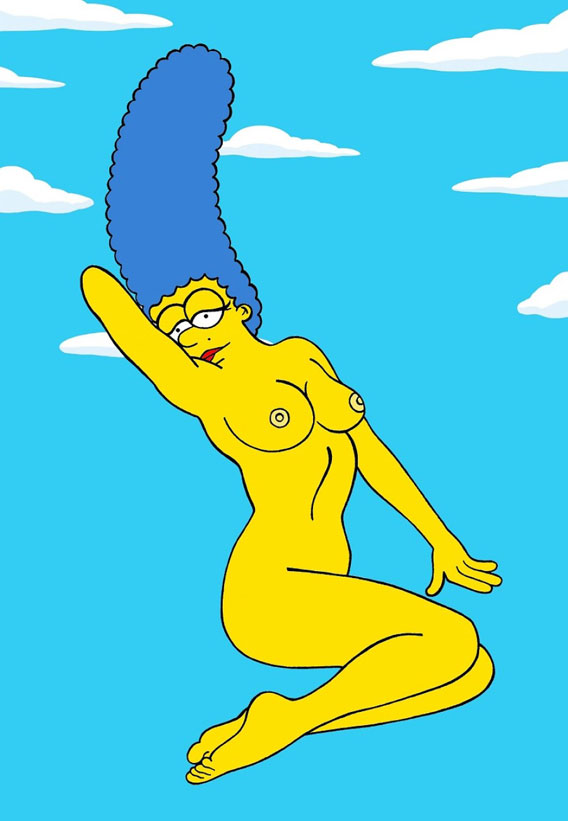 6. Here's Homer rocking a sunhat and heels.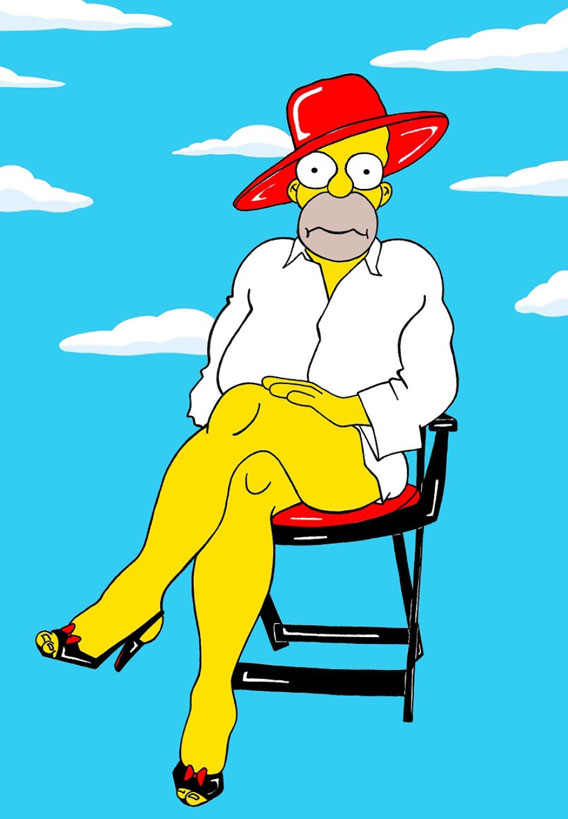 7. Here's Marge being a femme fatale.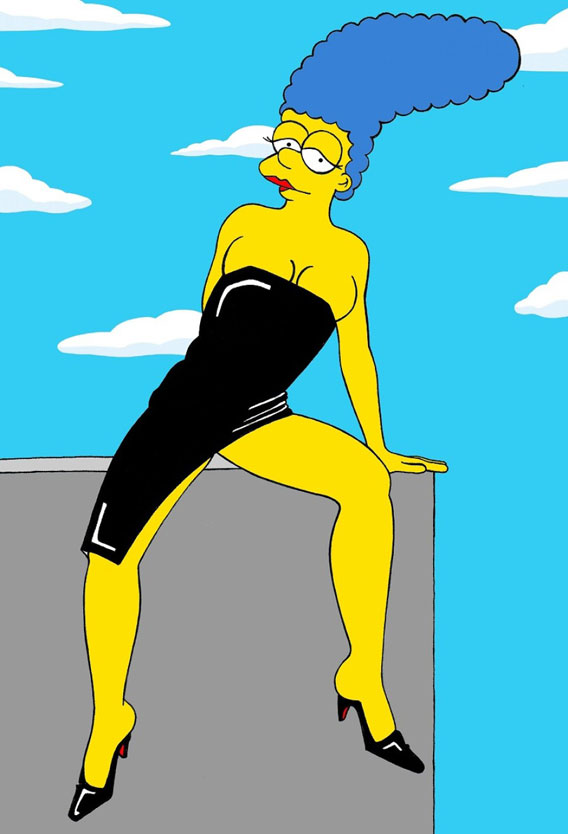 8. Here's Marge experiencing a nip slip.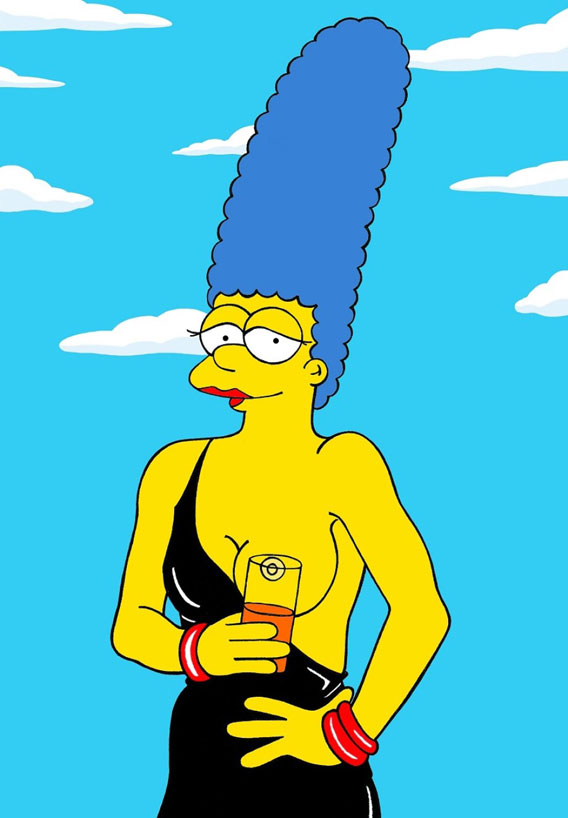 9. Here they are… The gender-bending, eroticized happy couple!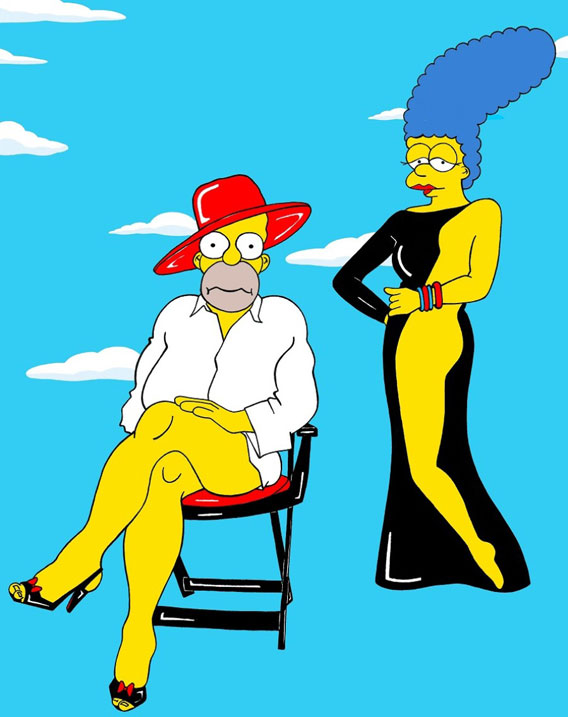 © 2013 Copyright ShootTheCenterfold.com. All rights reserved.