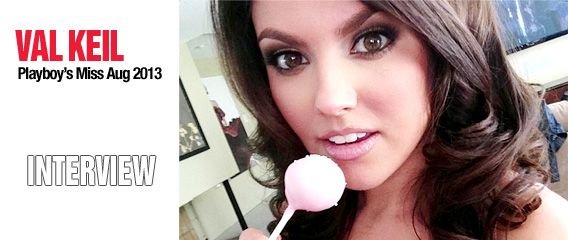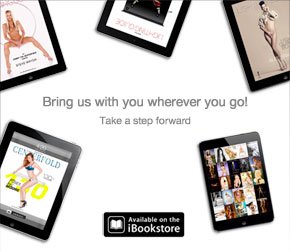 Move over cheesesteak, Philly has something else to brag about! Shoot The Centerfold has selected Miss August 2013 Val Keil to appear at the Los Angeles seminar.
Keil is a 2009 graduate of Philadelphia's Mast Charter School, where she was on the cheerleading squad (can't you tell?). She was selected by STC for her vibrant personality in front of the camera and is a solid representation of what photographers look for in a model; personality, looks and charm with a lot of sass and smiles to go with it!
She resides in Los Angeles but still considers herself a Philly girl. She also loves cowboys and country music, which is evident if you've ever seen her in a pair of black leather chaps (and not much else).
NAME: VAL KEIL
HOMETOWN: PHILADELPHIA, PA
CURRENTLY RESIDES: LOS ANGELES, CA
AGE: 22
MEASUREMENTS: 32C-24-34
HEIGHT: 5'4″
Interview:
STC: Why did you want to try out for Playboy?
Val: I figured why not! Playmates are viewed as very beautiful and classy women. if I was accepted I knew I would enjoy the opportunities to come 🙂
STC: Was your Centerfold shoot fun?
Val: It was most definitely fun! Very high on my list of experiences I will cherish and never forget.
STC: Do you like posing nude for Playboy? Tell us about your Playmate shoot.
Val: Yes!!! Every shoot is completely different from the last and super fun. My Playmate shoot was shot in two locations; a gypsy-style bar, because I was a bartender before getting accepted to pose for Playboy, and at the Villa de Leon mansion. My photos had an "old Hollywood" look to them and some were even shot in black and white!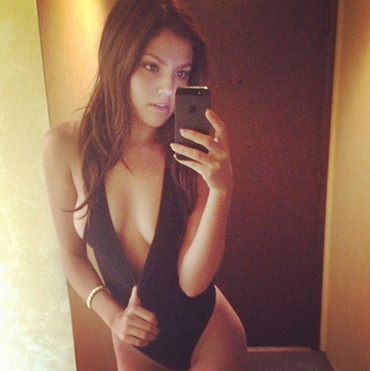 STC: What is your favorite type of modeling?
Val: Sultry/sexy/cute
STC: Which type of modeling would you like to try?
Val: I'd like to try promotional or commercial print.
STC: What is the coolest modeling gig you ever had?
Val: Definitely my Centerfold shoot – Playboy was my first modeling gig!
STC: What is the most important quality a model should have?
Val: Confidence and personality. Without those two things, you can't deliver a good image.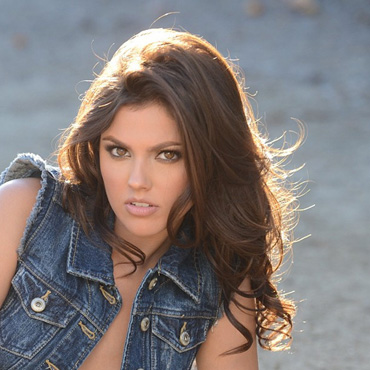 STC: Do you have any advice or suggestions you would like to give new models?
Val: Go into every shoot with an open mind. Have fun and let go; that's how Marilyn did it!
STC: What do you look for in a photographer?
Val: I like a photographer who compliments me when he likes a pose or face that I am making. It helps both me and the photographer to get the best image possible.
STC: What gives you confidence in a photographer?
Val: To tell you the truth, I have the most confidence when I can actually see myself posing in a mirror, but there usually aren't mirrors next to the camera at most shoots!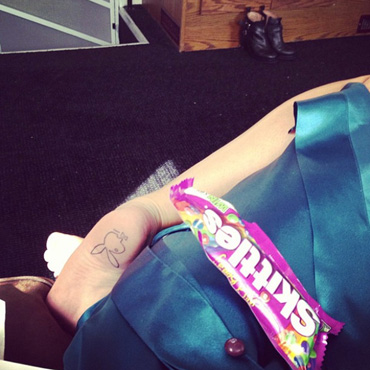 STC: How much do you like to contribute to your photoshoots? Do you like being able to suggest poses to the photographer?
Val: sometimes I like to contribute and sometimes I like when they call the shots. It depends!
STC: Have you ever thought about getting behind the camera, or being involved in a part of the industry besides modeling?
Val: Yes, I went to beauty school so I have thought of being a make-up artist.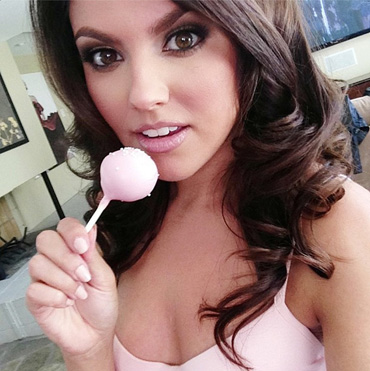 STC: You are about to meet lots of nice photographers at the STC seminar. Any thoughts?
Val: Bring it on, the camera loves me! 🙂
STC: How do you feel about social media? Do you have a blog, Facebook or Twitter? Is it important to have these as a model?
Val: social media has its pros and cons. In this industry, I believe it has more pros than cons! And yes, I have Facebook, Twitter, and Instagram. Look me up!
STC: There you have it, you better get prepared says Val Keil, who's going to set up the tempo and put you on line, (or line dancing!) See ya at the seminar!


© 2013 Copyright ShootTheCenterfold.com. All rights reserved.