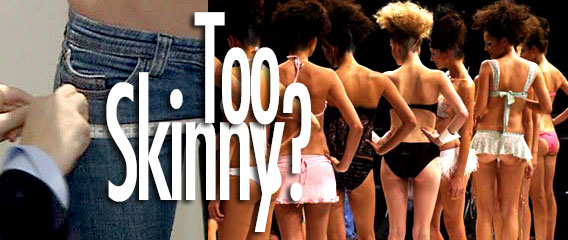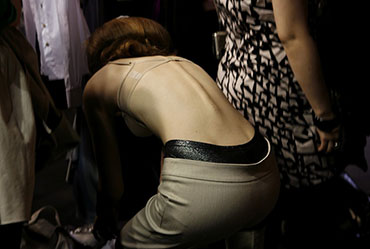 The editors of Vogue Magazine have decided to launch a health initiative after an international outcry of what many see as an unhealthy trend toward models being skinnier and skinnier due to the unrealistic demands of the fashion industry. In an effort to stem the tide of what they believe to be a growing health issue in the fashion industry, nineteen Vogue editors representing publications from their respective countries came together to create guidelines designed to alleviate concerns.
The six-point agreement included:
1. Not knowingly working with models under 16 years of age or appear to have an eating disorder.
2. Ask agents not to knowingly send Vogue editors underage models, and have casting directors verify and confirm a model's age during shoots, shows and campaigns.
3. Structure mentoring programs where mature and experienced models provide guidance and raise self-awareness through education.
4. Encourage producers to create healthy and friendly work environments, including healthy food options and more privacy backstage.
5. Encourage designers to consider the consequences of unrealistically small sample sizes, which prohibits the use of larger models.
6. Vogue editors pledge to be ambassadors and advocates of healthy body images for models.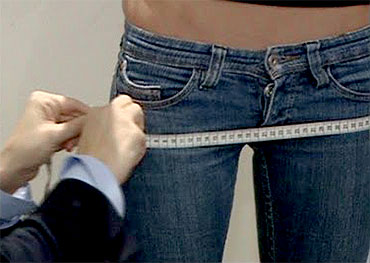 While this issue has been a hot topic for years, it is the first time a prime player the industry has decided to take a step toward establishing industry-wide standards. The people who are actually driving the skinny-model issue are the designers who seem to believe their dresses look better on anorexic models who share more in common with a dressmaker's dummy than healthy models. Whatever it's worth, we here at Shoot The Centerfold follow both sides of the industry and perhaps the change means we'll be shooting more full-figured models in the near future. If they don't happen to fit into their 0-size dress, then maybe the best thing to do would be to make the shoot clothing optional.
While we don't think glamour models will be starving themselves to death like their fashion counterparts supposedly do any time soon, it will still be very interesting to see of this NEW promise from a world-leading fashion giant like Vogue will ever work.