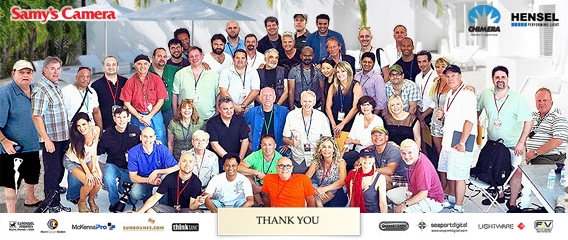 Jarmo Pohjaniemi, Byron Newman, Ric Moore and Ales Bravnicar and the Shoot The Centerfold crew would like to personally thank you for the wonderful seminar experience we all had this past weekend. New friends were made, old acquaintances reunited, and most importantly, photographic knowledge was imparted. It's not everyday a perfect weekend of this kind with everlasting impressions and exceptional memories to be remembered can be declared.

The STC Miami seminar was a dual purpose-seminar experience where you were able to choose from free-style or instructed shooting styles. Lots of topics, photographic wisdom was shared and packed to a two-day adventure. We all came together as one big family with one love in mind; photography. We shared personal experiences, bonded as friends, and on top of it all, learned some amazing photography. All of it was priceless and something to be remembered forever. We truly wish we could have spent more time with all of you. 
We are going to be publishing a few features and some behind-the-scenes images from this Miami seminar in www.ShootTheCenterfold.com. If you would like to send us some of your best shots with a brief description about your experience with us in Miami, you are most welcome to do so. You can send them to info@ShootTheCenterfold.com with your full name and a brief description that we can use as a caption for the selected images so we can give you photo credit.
Also, let us know if you have any follow-up questions. Sometimes, questions arise after the seminar when you've had sufficient time to mentally process what you have learned and have time to go over your images. We are here to help and give you advice on becoming a better photographer, not to mention the importance of business and marketing!
And talking about the follow-up! As you have now seen in this past seminar, our attendees are getting published though our teachings and assistance. If you feel that this is your goal also, send us a note with your  plans and goals. We are here to help you to make your dreams come true.
Following up on the lessons learned during our seminar keeps you on the cutting edge and as they are now fresh in your mind, let's put them to a good use. 
Sometimes all it takes is a little push and direction for one to reach their goal which at one time seemed impossible! We don't take no for an answer and neither should you!

Followup consulting and One-on-One sessions are available in selected cities:
• Miami, FL (Jarmo Pohjaniemi)
• Slovenia, EU (Ales Bravnicar)
• Dallas, TX (Ric Moore)
• London, England, UK (Byron Newman)
• Chicago, IL (Gary Cole) consulting
We welcome all of questions and inquires to: info@ShootTheCenterfold.com

Extended Equipment Pricing for STC Seminar Attendees!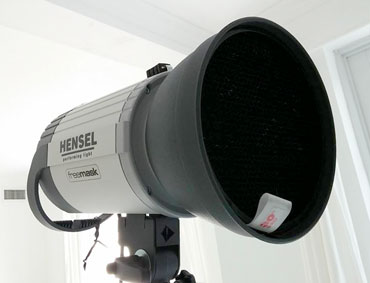 If you think you missed your chance to buy some awesome equipment, think again! The Hensel, Chimera, or Sunbounce products that were offered at special pricing during the Miami seminar are still available. Please contact Bob Wilde at Samy's Camera, bwilde@samys.com or (909) 225-0791.  These special prices will end on March 31st. 
We wish you the best with your newly learned skills and we look forward to continue to elevate your knowledge of photography and photographic & video lighting techniques.
Seminar experience in your words!
Tell us about your seminar experience and how do you think we can serve you better. We all have wishes and opinions, and it matters to us what you think! We are here to stand by you and want to make sure that no voice goes unheard.
Send your suggestions to: support@shootthecenterfold.com