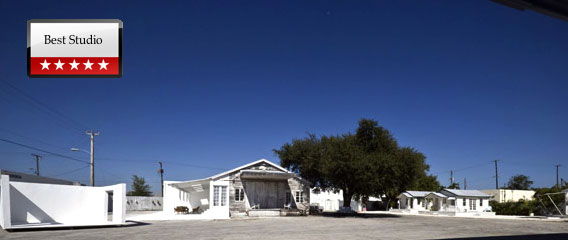 Welcome to Little River Studio, one of Florida's most famous photography location.  www.littleriverstudios.com A perfect choice for our Shoot The Centerfold Seminar / Workshop on Jan 27-29, 2012.

10,000 sq ft of studios on an acre of open land close to Midtown Miami. An original 1880's wood barn, two 1920's Beach Cottages and a Beach House situated on sand with palms. A North light studio with white wooden floors, contemporary furniture. Spacious courtyard with three sided cabana sets on wheels, outdoor cyc. Two large studios with infinity cove 14th ceilings, cement floors and walls. Very private, Air conditioned, Internet throughout the property.
This unique studio facility clients include Playboy, Vogue, Bazaar, ELLE and many countless top name magazines and catalog's who come and shoot their pictorials under the magical Florida Sun & Fun. No wonder that 30 plus Playboy covers were produced right here as well, this studio is a dream for any photographer. Come and see where some of the most famous photography names produce their magical images.
◼ Over 10 daylight set situations.
◼ 5 indoor shooting situations.
◼ No downtime! Shoot Until You drop!
◼ Shoot One on One shoot with Arny, Jarmo & Ric.
◼ Why settle for any less when you can get the best of the best.
A picture is worth a thousand words…