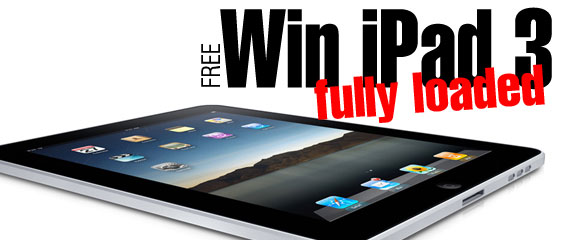 As digital gizmos heat up, Shoot The Centerfold is no exception. Sign up for the STC newsletter as we test our new digital products and become eligible to win a brand-new iPad 3 fully loaded with STC goodies.
We at Shoot The Centerfold love creating the latest technologies and tutorials for photographers, models and those who want to take their game to the next level. Don't be left out!
Participants who sign up for the Shoot The Centerfold newsletter will automatically become eligible to win an iPad 3 from Shoot The Centerfold. If you have already signed up for the Shoot The Centerfold newsletter, you do not need to re-register.
The iPad 3 giveaway raffle winner will be selected on May 29th, 2012.
Good luck!