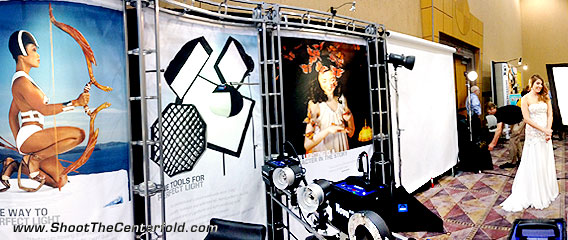 We just wrapped up one more successful WPPI show in Las Vegas. For the uninitiated, WPPI is a wedding and portrait photographer show. But it was clearly evident that the attendees' curiosity extended beyond portraits and lovable wedding shots. According to the show floor manager, the Shoot The Centerfold Master Speaker Class was one of the first shows to sell out. Questions about lighting, photography, and publishing beyond the traditional wedding photos and portraits, were the topic of the day, indicating an overwhelming interest from photographers of all types to learn additional ways to get ahead and revamp either an old business model or discover new revenue avenues. Here's an quick inside look at all the exciting new products we saw on display.
Sigma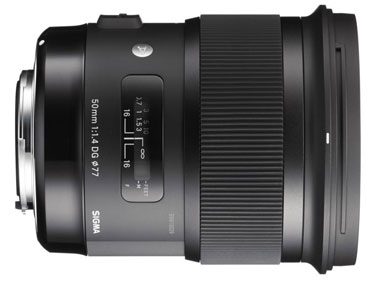 Sigma has been making a lot of noise lately. With the Art Series 35mm announced last year, and the fastest zoom ever built with the 18-35mm f/1.8, Sigma has turned a new leaf and shown the entire photography community that they're here to stay and able to make high quality products that can rival the best of the best in quality. They're hoping to do that again with their recently announced Sigma 50mm f/1.4 Art Series lens. While the price point and actual image testing has not been formally released, you can expect this lens to be an exceptional alternative and challenger to the 50mm lenses found from Nikon and Canon.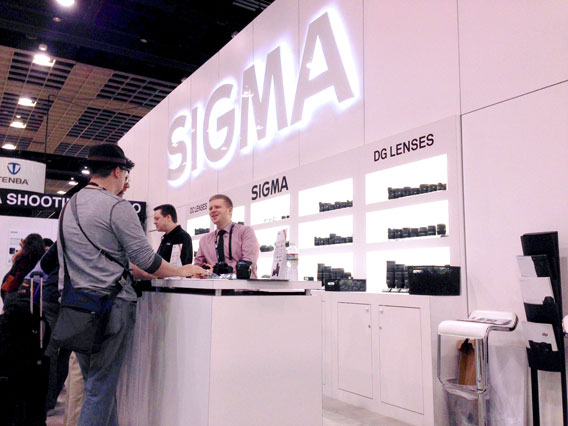 Alongside their 50mm, Sigma was also able to show us their new mirrorless camera with the Sigma dp2 Quattro. Don't let the alternative design fool you, Sigma is promising exceptional image quality from this new out of the box camera body. Equipped with a 30mm f/2.8 lens, the Sigma dp2 Quattro hopes to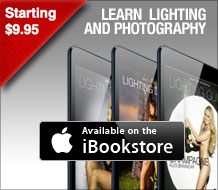 bring a sexy new design to the super-portable mirrorless camera systems.
Panasonic Lumix GH4
Perhaps one of the most anticipated announcements recently has been the announcement of the Lumix GH4. The fourth generation of the much loved 4/3rds series from videographers everywhere, the GH4 goes above and beyond and now offers 4K video at 30fps, and allows to downscale to 1080p at an incredible 4:4:4 bitrate. While they couldn't give us much info on the price and release date, you should be able to pick it up sometime in the next couple months, for a price under $2,000.00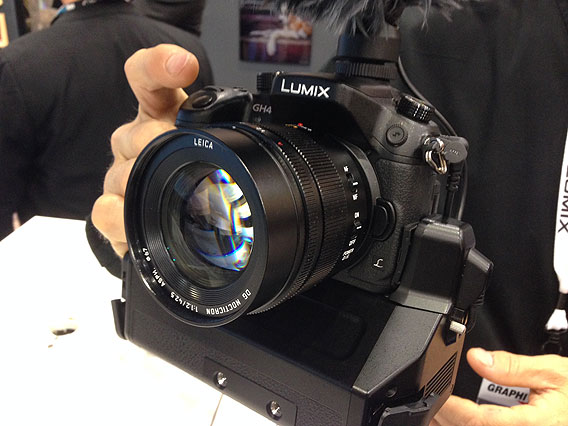 Nikon D4S Makes Debut at WPPI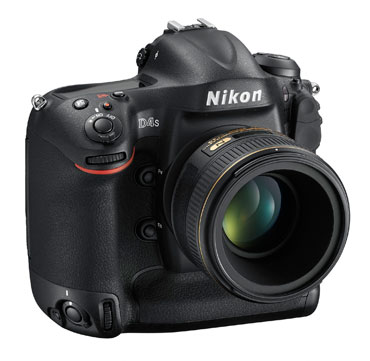 As the WPPI trade show opened in Las Vegas, crowds quickly mobbed the Nikon booth where the company was showing off its brand new 16.2-megapixel, full-frame D4S. The D4S, which features an expanded ISO range that goes all the way to ISO 409,600 and an 11 frames per second burst speed, was officially announced last month but the WPPI show is the first time a working version of the camera has been shown in public in the U.S. (The Nikon D4S first premiered, under glass, at the CES show in Las Vegas in January, but that was not a working model.)
The sucker is fast–very fast. While the bump up from 10fps to 11fps (with full autofocus and auto exposure) seems minor, in use at the Nikon booth it proved to be impressive. Sports photographers are the obvious market for the D4S, but its ability to fire off these rapid fire bursts could come in handy for wedding photographers trying to capture crucial moments during a couple's "big day." The build of the camera is very similar to its predecessor, the Nikon D4, but with some minor changes. The Nikon D4S's grip has changed slightly and it felt a bit easier to hold and was more ergonomic than the previous model but nothing drastic. The thumb bump on back of the camera has also been tweaked and the D4S was easier to shoot with vertically.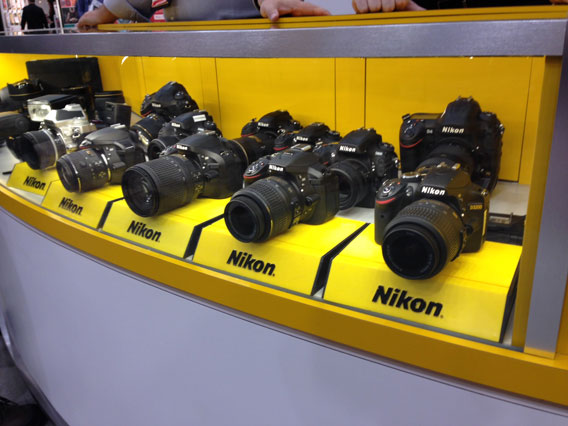 Canon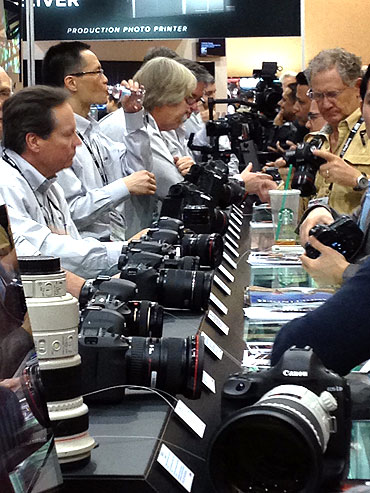 The Canon booth always looks like a busy Japanese fish market with so much going on that you just don't know where to start. I was able to visit the back-room for the insider information that there were no real new announcements during the WPPI, more than the free turkey sandwich and soda that I ate while trying to see if there was going to be any news on much anticipated high-speed frame-rate cameras as an answer for Sony's FS-700 and the Red camera line. Based on information I was given we may need to wait for a while unless Photokina in September holds a surprise for us. Mr. Ruiz, thank you for the sandwich which was the next best delicatessen after the Canon camera bodies and beautiful lens collections.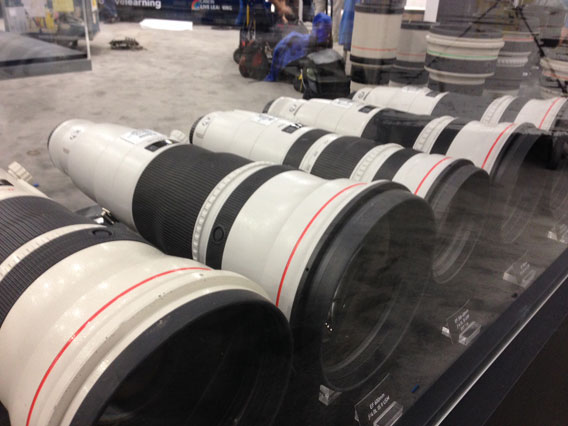 Pentax 645D Medium Format Camera with CMOS Sensor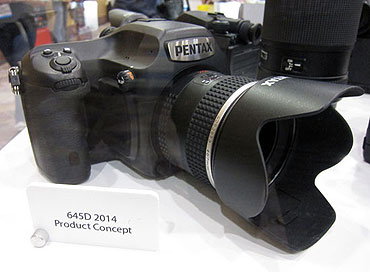 Tentatively called the Pentax 645D 2014 (we're told the name will change), the new camera is excepted to use the same Sony-made, 50-megapixel CMOS sensor featured in the Phase One IQ250 medium format back and in the Hasselblad H5D-50c. In the past, medium format cameras were equipped with CCD sensors prone to producing excessive noise in photos when shooting in low light at high ISOs. Our test of the Phase One IQ250 proved that a medium-format system with a CMOS sensor can capture high ISO images that look as clean and crisp as those from some full-frame DSLRs.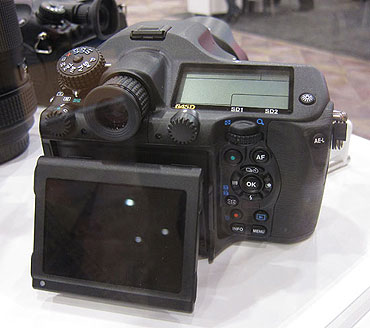 Other details about the Pentax 645D 2014 are scant. As you can see from photos of the mock-up, the new camera system will have a tilting LCD screen on back to help photographers compose shots from difficult angles. According to Ricoh, the Pentax 645D 2014 will be faster to use overall with "a high-speed response in a variety of photographic applications."
Hasselblad H5D-50c Launches at WPPI Show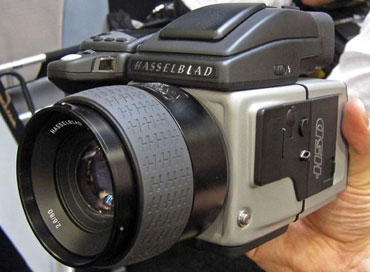 Hasselblad officially launched its new 50-megapixel H5D-50c medium-format camera system and the camera made its U.S. premiere at the WPPI show in Las Vegas. The H5D-50c started shipping immediately and is selling for $27,500 in the U.S. The Hasselblad H5D-50c is one of three new medium format camera systems to use a new CMOS imaging sensor. Last month, PDN magazine did a hands-on test of the new Phase One IQ250 digital back which uses a 50MP CMOS chip made by Sony. PDN found that the sensor in the IQ250 did an excellent job of producing relatively low noise images shot at high ISOs.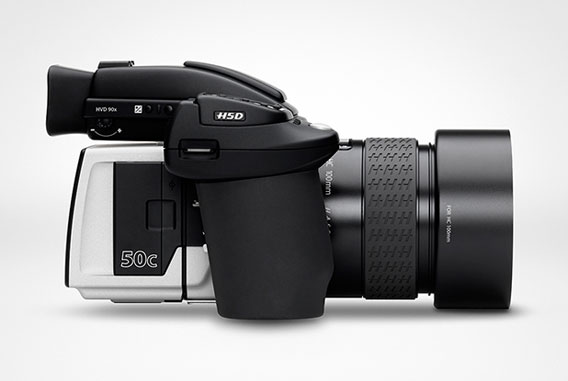 Pentax has also unveiled a new 645D medium format camera with a CMOS sensor which is on display, under glass, at the WPPI show. According to the Hasselblad folks we spoke with at WPPI today, the 50MP sensor in the H5D-50c is the same 44 x 33mm Sony-made CMOS chip used in the Phase One IQ250 back.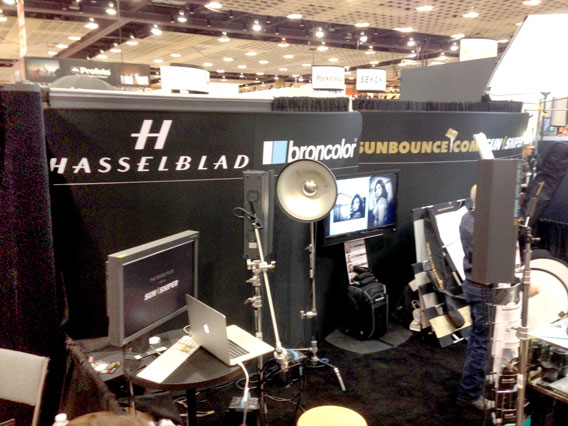 Sunbounce
Nobody ever said that Sunbounce makes cheap gear, in fact, you may hear people complain that their products are overpriced. I can say from experience though that their products are extremely well made and that you cannot afford not to have them. I had a change to meet Ulrich Goetze from Germany who is a part owner of Sunbounce and he was very confident that his product was superior to anybody else's reflecting products. Let the light shine upon you!
Chimera / Hensel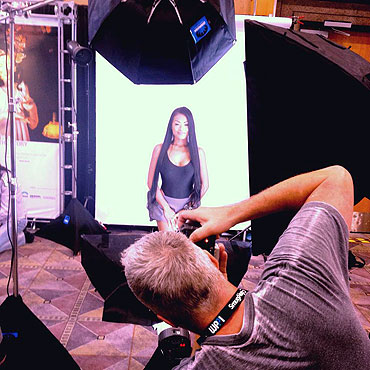 After doing lighting demonstrations and answering questions for three days at the Chimera/Hensel booth during the WPPI show, it has never been as clear to me that my choices on Chimera lighting modifiers and the Hensel Porty 1200 was the best choice I could have made. Sure there are different brands that get the job done but when comparing quality vs. dollars, the German engineering starts making sense. During my photography career, I have used most of the lighting modifiers ever made and I have yet to find better quality softboxes than the ones Chimera produces.
Camera love was in the air no matter where you walked at the WPPI show. Each company had their own niche on how to sell and attract possible customers, and they sure did. Temba had the most unique eye catcher that you just could not miss. A Mongolian Sumo wrestler that you could take selfies with was something new that I have never seen before. I even thought that "I could take him" only to find out that his well shaven skin was much thicker than mine.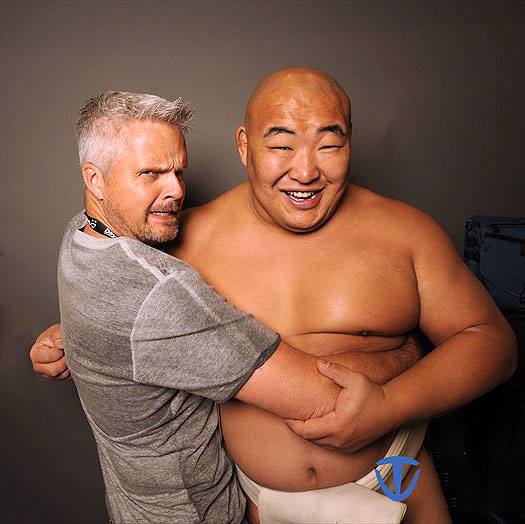 Between the showroom and all the brands combined, there must have had ten or more demonstrations going at the same time. How can one focus and find what they are looking for? Well, we hope that you did if you participated.
Shoot The Centerfold wants to thank WPPI and its organization for inviting STC as a Master Speaker for the big show. STC also wants to thank all its sponsors, Chimera Lighting and Hensel for their support and great experience at the showroom demonstrations and beyond.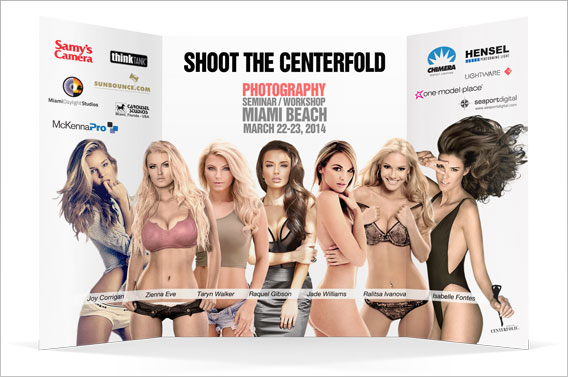 © 2014 Copyright ShootTheCenterfold.com. All rights reserved.