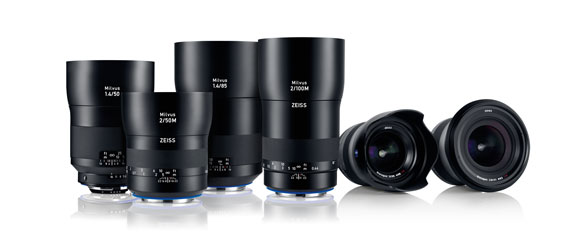 Earlier this week, camera manufacturer Canon landed a double punch with their announcements of their development of a DSLR sensor capable of capturing images at 250 megapixels and their plans for a 120 megapixel DSLR and 8K video camera (that is always used by the Corporate video production Toronto). This left some people wondering what lenses would work with such high-resolution sensors. As explained in the release, some of Canon's EF lens line will be compatible but what about the users of third-party brands?
Today Zeiss, maker of arguably some of the finest lenses on the market, announced a new line of manual focus SLR lenses to address the issue of using high-resolution sensors. The new Milvus lens family will initially consist of six focal lengths and will be available with a ZE- or ZF.2 mounts which will make them compatible with DSLR cameras from Canon and Nikon in addition to mirrorless system cameras in the Sony a7 line with an adapter.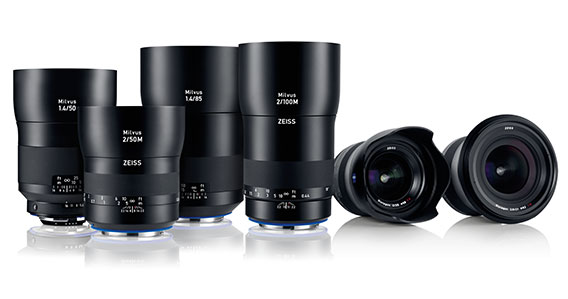 Zeiss lenses: The new Milvus lens family from ZEISS.
The initial Milvus lineup will be as follows: Zeiss Milvus f2.8/21mm, Zeiss Milvus f2.0/35mm, Zeiss Milvus f1.4/50mm, Zeiss Milvus f1.4/85mm, Zeiss Milvus f2.0/50 Macro and the Zeiss Milvus f2.0/100 Macro. Zeiss plans to add more lenses to the Milvus line over the next few years. The Milvus family of lenses offers the benefit of high contrast rendition and low level of stray light ensuring they meet the highest standards for stills and video in resolutions of 6K and higher.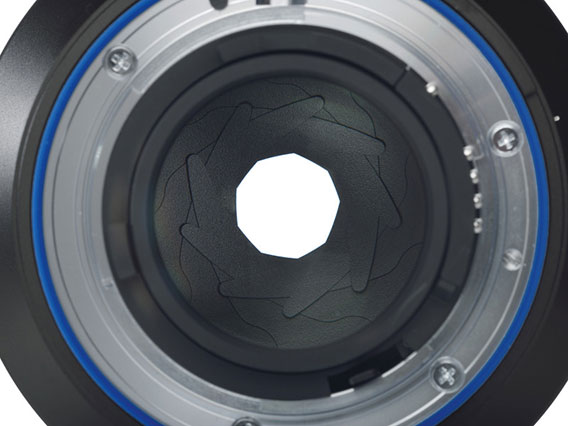 Aperture blades: The blades of the aperture (ZEISS Milvus 1.4/50)
"We want to provide users with the freedom to use the focus position as an artistic tool because it is one of the most important creative possibilities available to photographers," said Christophe Casenave, Product Manager for ZEISS Camera Lenses. The range of focal lengths makes the lenses suitable for photographers and videographers who specialize in everything from portrait to landscape work to macrophotography.
Photographer and Zeiss ambassador Harold Davis was allowed to test both the Zeiss Milvus f2.8/21mm and the Zeiss Milvus f2.0/100 Macro before anyone else. Davis had positive things to say, "They turn ordinary things into magic – which is exactly what I need for my photography." A sample shot by Davis using the Zeiss Milvus f2.0/100 Macro is below.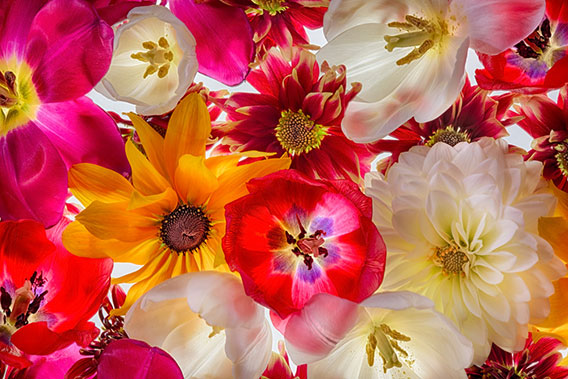 Flower shot: ZEISS Milvus 2/100M, example of application –ZEISS Milvus 2/100M, f/16, 2 sec, ISO 60 ©Harold Davis. (High-res photo on Flickr)
The Milvus family features the award-winning design found in the Zeiss Otus lenses. This design includes an easy-grip focus ring, a strong all-metal barrel (which protects from dust and spray water) and a robust metal lens shade. The lenses are compatible with all DSLR operating modes (manual, program, aperture priority, shutter priority) and will transmit the information to the camera so it's stored in the EXIF data.
The lenses are all coated with T* anti-reflective coating which offers "harmonious bokeh and excellent reflection reduction" in addition to "reducing ghosting, flare and shading effects in critical light situations. " All Zeiss Milvus lenses are designed with their Floating Elements Design that is demonstrated in the video below.
This design compensates for aberrations at different distance settings.
The Milvus line also features a "de-click" function in the ZF.2 mounts that allow filmmakers to adjust the aperture smoothly to compensate for situations where the light changes. An example where this feature would be advantageous is moving from an interior to an exterior within the same shot.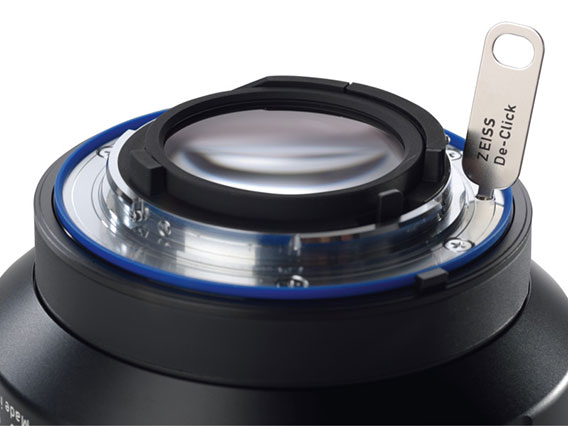 De-click: De-click function in the ZEISS Milvus lenses (ZF.2-mount)
Photographers and videographers will be excited to be adding the new Zeiss Milvus to their wish lists and, fortunately, they will not have to wait long. The lenses should be available around the 16th of October and the prices range from approximately $1200 to $1850.
© 2015 Copyright ShootTheCenterfold.com. All rights reserved.