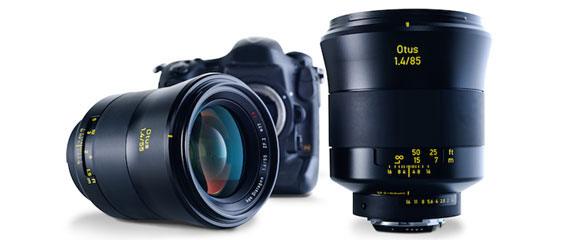 German lensmaker Carl Zeiss announced the second in its Otus line of premium lenses on Monday, an 85mm f1.4 model aimed at people with $4,490 to spend on prestige and image quality.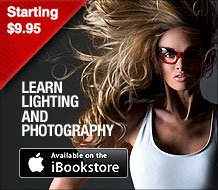 A portrait-length lens with no optical compromises, the Nikon and Canon EF-mount Zeiss Otus 85mm f/1.4 Apo Planar T* ZE Lens resembles its namesake and seeks to deliver notable performance in any situation. Based on the Planar design, this apochromat incorporates one aspherical element and six elements made from anomalous partial dispersion glass in order to effectively suppress chromatic and spherical aberrations throughout the focus and aperture ranges.
Additionally, a floating element design is also employed and a Zeiss T anti-reflective coating has been applied to individual lens elements for consistent sharpness and image clarity. As a high-precision tool, the Otus 85mm f/1.4 also features a refined physical construction to endure use in trying conditions.

The longer-than-normal focal length pairs well with the fast f/1.4 maximum aperture to enable precise control over focus position for shallow depth of field applications. Accentuating the range of control, this manual focus lens is complemented by haptic design elements, including a long rotational focus throw, rubberized focus ring, and an all-metal lens barrel with high-visibility yellow scale markings. This ZE-series lens is dedicated to Canon EF-mount cameras, and features an electronic interface to support camera-based adjustment over exposure settings.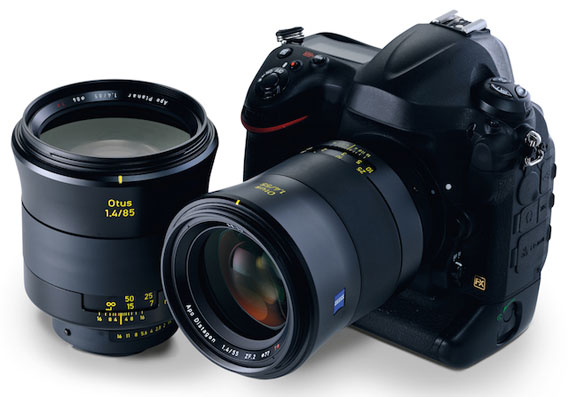 The 55mm Zeiss Otus's unparalleled sharpness, and Zeiss promises a sequel with the 85mm model it's unveiling next week at the Photokina show in Germany. As with the 55mm, the image quality is high even when using the lens wide open at f1.4, the company said:
Optically, the Zeiss Otus series stands out for its high image quality, even with an open aperture. Specifically, that means a neutral bokeh in the background, highly detailed images without any optical artifacts, consistently high resolution power across the entire image field, no color fringing or distortion, and an extremely high image contrast all the way into the edges. The imaging performance remains almost entirely consistent for all shooting distances. High apertures can be used even for close-ups.
Key Elements:
Prime portrait-length lens is designed for Canon EF-mount full-frame-format DSLRs and 35mm film cameras. It is also compatible with APS-C format DSLRs, where it will provide a 35mm-equivalent focal length of 136mm.
Fast f/1.4 maximum aperture benefits working in difficult lighting conditions and also enables extensive control over focus placement for shallow depth of field and selective focus applications.
One aspherical element and six elements made from anomalous partial dispersion glass help to suppress chromatic aberrations for greater clarity and color accuracy around subject edges, regardless of the aperture setting in use.
Based on the Planar optical concept, this apochromatic lens virtually eliminates both chromatic and spherical aberrations in order to reduce color fringing and color artifacts in front of and behind the plane of focus.
A floating element design places variable air gaps between select lens groups to realize consistent performance throughout the focusing range, from 2.6′ to infinity.
Zeiss T* anti-reflective coatings have been applied to each lens surface to help minimize reflections in order to provide greater image clarity, contrast and color fidelity.
Manual focus design is accentuated by a rubberized focusing ring, 261° focus ring rotational angle, an inset dial window, and bright, high-visibility yellow depth of field and distance scale markings.
An internal focusing mechanism maintains the overall lens length and, benefitting the use of circular polarizers and graduated neutral density filters, the front filter thread does not rotate during use.
Rounded nine-blade diaphragm contributes to a pleasing out-of-focus quality.
The sophisticated optical system is housed within an all-metal lens barrel, which is built with the narrowest of design tolerances for refined precision and durability.
This ZE-series lens supports Canon DSLRs' electronic interface for camera-based control over exposure settings and in-camera focus confirmation.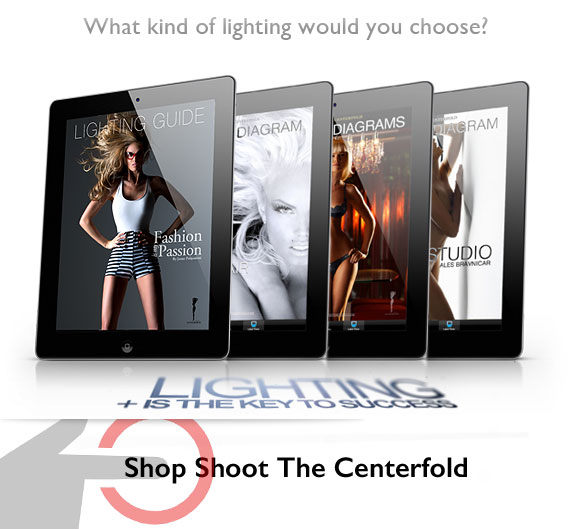 © 2014 Copyright ShootTheCenterfold.com. All rights reserved.