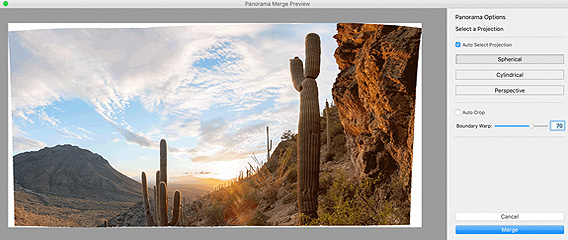 Lightroom CC 2015.4 and Lightroom 6.4 are now available on Adobe.com. This release provides additional camera raw support, lens profile support and address bugs that were introduced in previous releases of Lightroom. This release also includes a new Boundary Warp feature for Creative Cloud members.
Introducing Boundary Warp

Stitched panoramas often have non-rectangular boundaries. There are several ways to handle irregular boundaries. The most common approach is to apply a rectangular crop. This is straightforward, but important image details near the boundary may be lost due to cropping. Another approach is to use Content Aware Fill (in Photoshop) to fill in the transparent areas outside the boundary.
This can be effective, but may require multiple attempts to obtain a satisfying (smooth, artifact-free) result. It can also be expensive and requires rendering out the panorama to an output-referred(non-raw) format. Boundary Warp is a feature that provides another approach to handling the irregular boundary of panoramas. The feature analyzes the boundary and warps the image so that its edges fit a rectangular frame.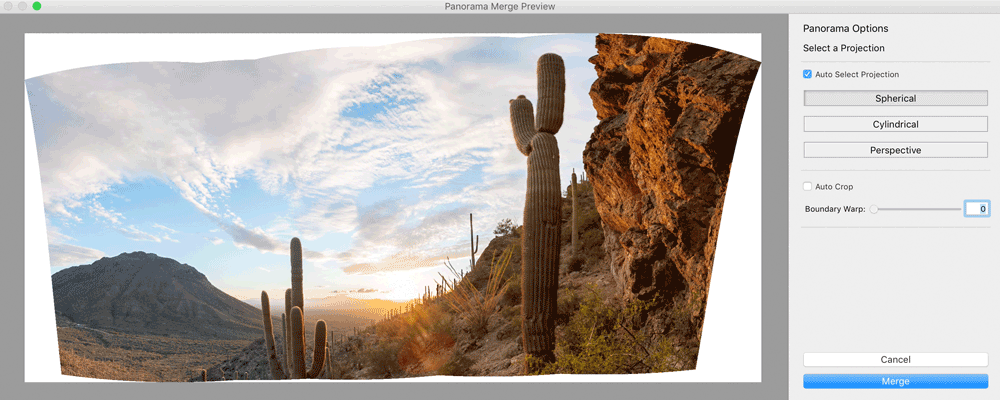 In addition to Boundary Warp, there are also additional features and improvements:
Easier editing on the go
New iOS9 iPad Pro enhancements let you take advantage of Split View and Slide Over multitasking features while adjusting color, tone or brightness in your photos.
Shoot-through presets
Preview and apply presets on your photos with the Adobe in-app camera on your iPad or iPhone before you capture your shot. Afterwards, you can easily adjust your settings or restore to your original.
Enhanced Tone Curve tool
Take color control to the next level on your iPad or iPhone using Point Curve mode in the Tone Curve tool to access RGB and individual red, green and blue color channels in your photos.
Split Tone adjustments
Add a signature look to your iPad or iPhone photos by applying a color tone to the highlights or shadows, or replicate the look of a split-toned black-and-white photo.
Quick camera access
New 3D Touch support launches the in-app camera on your iPhone 6s/6s Plus from your home screen. Use Peek and Pop for a quick preview of your photo from the grid.
[Adobe]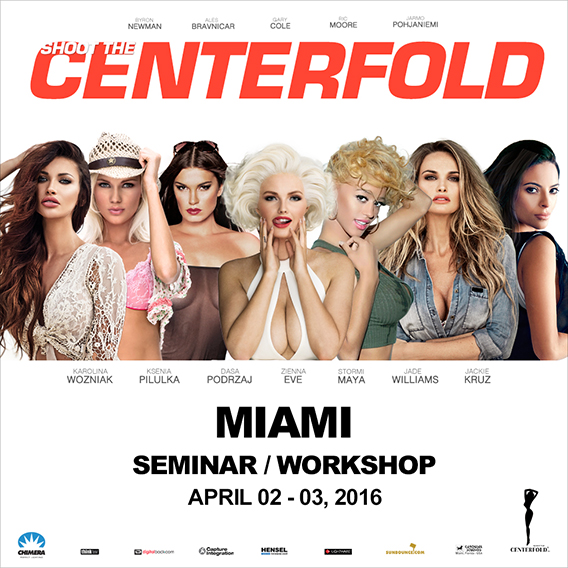 © 2016 Copyright ShootTheCenterfold.com. All rights reserved.