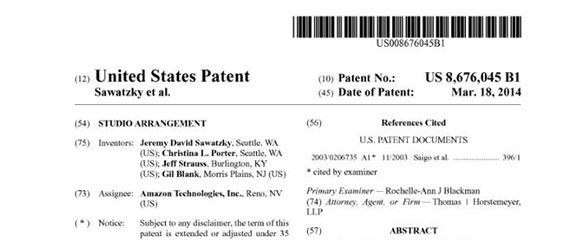 Shoot The Centerfold attendee photographer Dana Manner informed us of his discovery of an interesting patent filing for a popular lighting technique known to world of photography. Amazon Technologies seems to have stumbled on to something new and unknown. Have they discovered a new gold-rush in owning lighting techniques? Perhaps they should check out some of our lighting books.
On March 18, 2014 Amazon Technologies, Inc. (an operating subsidiary of Amazon.com, Inc.) obtained a United States Patent (8,676,045) for a "Studio Arrangement" and a "method of capturing images and/or video."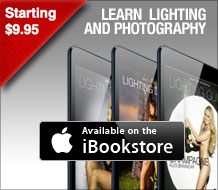 Many photographers will recognize this lighting set-up and method as being a very old, very common and very widely used lighting technique to photograph a subject against a white cyclorama background, where the subject is on a white base/platform, and the set is lit with multiple light sources pointed towards the background to overexpose (blow-out) the background and the base/platform, and with flags on either side of the subject to prevent overexposure of the subject. The method that Amazon has patented claims to "achieve a desired effect of a substantially seamless background." You can find the patent here:
http://pdfpiw.uspto.gov/.piw?Docid=08676045&idkey=NONE
Now that Amazon holds this patented lighting method, can we as photographers expect to receive demand letters from Amazon's attorneys demanding to cease and desist from infringing on their patented "Studio Arrangement" when we shoot images in the studio against a white cyc?
What do you think about this, my photography friends?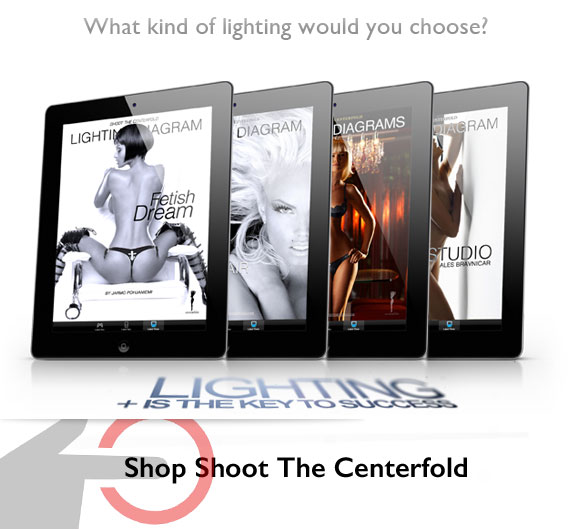 © 2014 Copyright ShootTheCenterfold.com. All rights reserved.