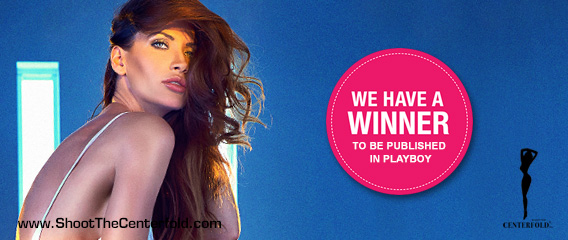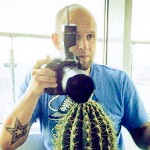 Congratulations to Michael Sheller for winning Best Photo of Shoot The Centerfold's March 2015 Miami Seminar that will be published as a full-page advertisement in Playboy magazine. We advertised before the last seminar that one lucky attendee would have one of their photos chosen as a winner and published in Playboy.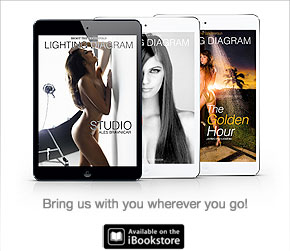 After the seminar was over we reviewed hundreds of possible winning images and have come to the mutual conclusion that the image that Michael photographed of model Karolina Wozniak offers key publishing qualities and "wow" appeal. The fans also "liked" the winning image on social media more than any of the other image candidates that were photographed on Byron Newman's photo set. Not only is this a great opportunity by getting published and another top-notch image published in Playboy for Michael's portfolio but a great elevation to publishing fame by the only seminar in the world that offers this kind of opportunity.
The model in the winning image, Karolina Wozniak, will be automatically flown to our next seminar stop in Santorini, Greece October 3 – 13th where we will be creating more breathtaking images for publishing opportunities. Let's hear from Michael and get down to the details on how it all played out.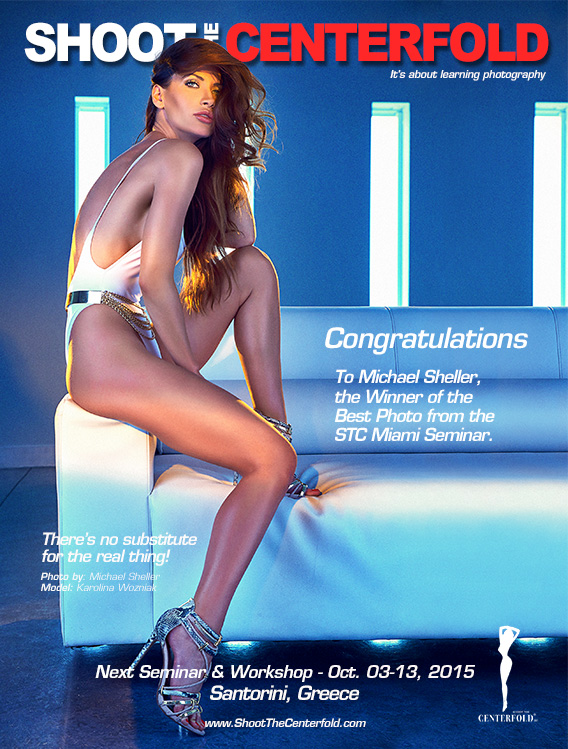 Preview of Michael Sheller's image in a Playboy ad coming to newsstands June 10th.
Interview:
STC: Congratulations on your win of Best Photo of Shoot The Centerfold's March 2015 Miami Seminar. What can you tell us?
Michael: First, I would like to thank you, all of you, for a such awesome seminar and I was numb when I learned that my image was chosen as the winning image and I cannot wait to see it in print. I would like to thank Byron Newman for building such a great set and turning the white and quite plain part of the Temple House in such a three dimensional and beautifully lit place where taking the picture of beautiful Karolina was a pure pleasure.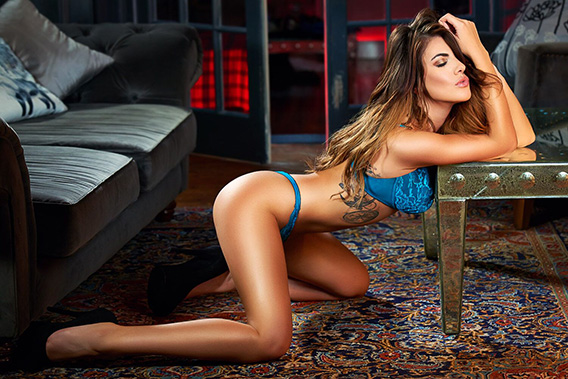 STC: You have a come a long way in such a short time since you joined Shoot The Centerfold. What has the road been like?
Michael: When I first started, I had very little experience and big dreams but I did not know how to light and that was my first big problem. I owned a dozen lights with probably all possible modifiers in different sizes and shapes but I did not know how to light so my lighting setups were pretty random and the main rule for lighting my models and sets was "the more lights the better." But I wanted to see my images in top magazines which seemed impossible at first. But then I found STC lighting diagrams books and purchased them all at the same time.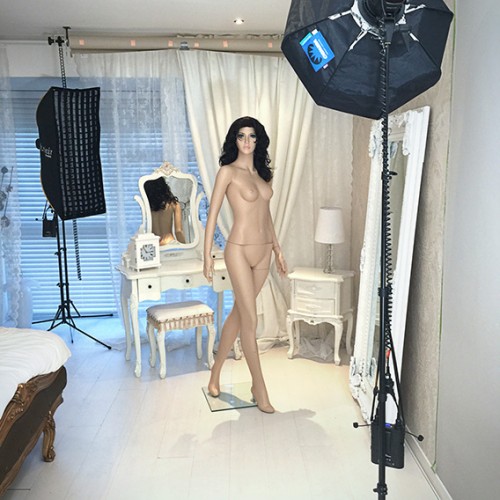 These books were the real game changer since they opened my eyes. All the lighting effects and looks that before seemed impossible to achieve in a studio were, after a few months of study of the diagrams from the books, becoming achievable. I purchased a mannequin and used to hire a studio for a full day once or twice a week for my photo shoots but every time after the shoot I stayed for a few hours and just practiced lighting on the mannequin. I tested all the lighting setups from the books including those that had even 13 lights in them.
I tested all the modifiers, CTO and various shades of straw and amber color gels just to get used to them and understand what they do to the model and to the whole scene. I remember the email Jarmo sent to me once that explained that I had to create "layers of lights" on my sets which was another game changer. Another big step was my first STC seminar in the Bahamas and endless calls to Jarmo after the seminar who has guided me to publishing and lifted me up when I almost gave up. It has been the most valuable journey ever.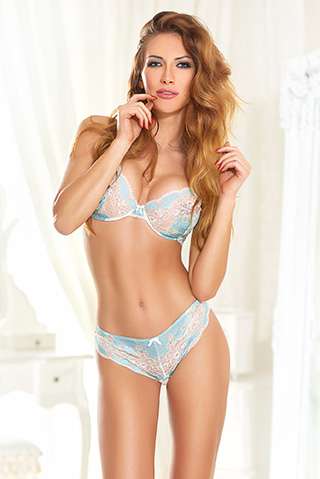 The posing, lighting, color, styling, makeup and model selection has given me eyes I did not know I had. Not to mention Ales Bravnicar, Byron Newman and Ric Moore and their styles and advices which all combined has paved the road that I am able to walk on now.
Thank to those guys, I understood that photography is not only about lighting which I already had become quite advanced at but there are a lot of things that create great images like the things mentioned above and, here again, the STC Posing guides came in very handy. I have been using them ever since I got them about two years ago.
STC: You have decided to join our Santorini, Greece lifetime seminar experience as well. What are your expectations?
Michael: I am expecting to get answers to the questions I have that no YouTube or google search can answer. Every time I have a photo shoot, and even though I provide my clients with images they are happy with, I am never fully satisfied with myself. There are always those little things that bother me and it may be only me who sees them but since I want to provide the best I can to my clients, I would like to resolve all those problems. They are not major things, they are usually small things that are only noticed by people who pay great attention to details and STC masters are definitely the right people to ask for answers.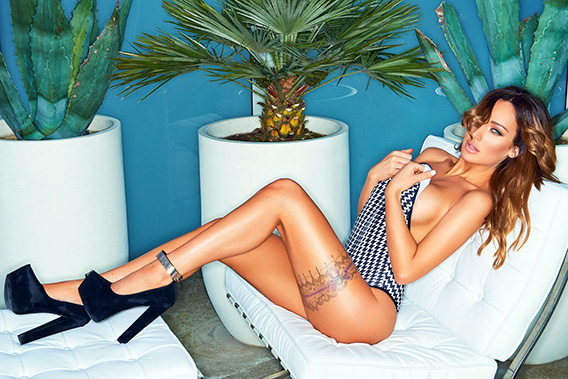 And, of course, I planning to take great pictures there of the models as well as of the beautiful scenery and as I already had a warm up when I was with STC two years ago on the trip to Santorini and was able to witness and be part of a making a major campaign pictorial. I know the ground already so I am sure I will take unique images I have not taken before.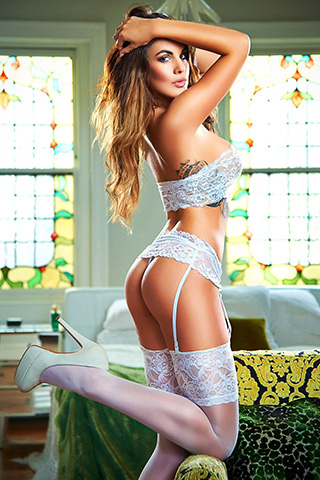 STC: Tell us about the lighting techniques that you have learned and what have been the most valuable lessons?
Michael: Beside the lighting setups I learned at STC seminars and from STC Lighting Diagrams, I learned what lighting setup works where. I learned not to force the location to look like something that it is not. I learned the "go with the flow" rule when it comes to lighting. I learned to distinguish what looks modern and what does not. I learned that sometimes only one light is enough and if it looks good then I do not need second or third light.
STC: Would it be safe to say that learning to separate focal fields and lighting then in perfect balance is the key to your ongoing success?
Michael: Yes, as I mentioned above, one day I received an email from Jarmo who told me to create layers of light on my sets which meant that every layer of my set should be lit separately and equipment such as grids and flags should be used to help to achieve this effect. Since that day, my lighting setups weren't any mere setups producing random blasts of light but the gear became my chisel and hammer which since then has helped me to sculpt three dimensional images on two dimensional computer screens and on printed pages of magazines.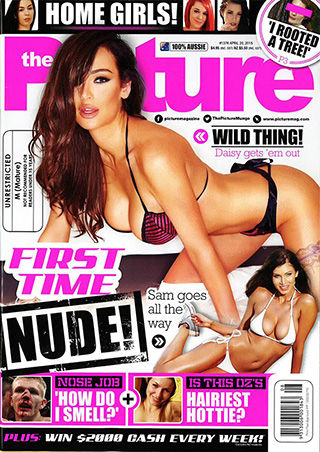 STC: What can you tell us about the models that you work with? Where's the hot-button?
Michael: I work with various models from new agency faces and amateur models to professional published models and celebrities and reality TV show participants. What learned from STC seminars is that lighting models, posing them and taking pictures is one thing but one of the most important thing is getting models ready for the shoot which made me work with the right makeup artists and hair stylists without whom I would not be able to create the images I create now. This is all about teamwork: the person with the vision (usually myself), my styling team, the right model for the job and then the person who will light it all and finally press the shutter release button. So working with great models and teams and creating beautiful images is as easy as it sounds.
STC: There was a time when you photographed mannequins for studying purposes. Some people thought this to be a little extreme. Was this a big part of understanding the lighting?
Michael: Yes, it was. And it still is as I moved into a new studio a few months ago. I still shoot a lot of tests on the mannequin to see what will work in the new studio and what will not. I moved from a huge industrial plain space into a small stylish apartment where the light bounces all over the room, where the window is the size of almost one side of the room. I wanted to prepare before I brought my clients in. I would never let myself experiment with a client so I had to shoot a lot of things I had in mind before I started bringing my clients in.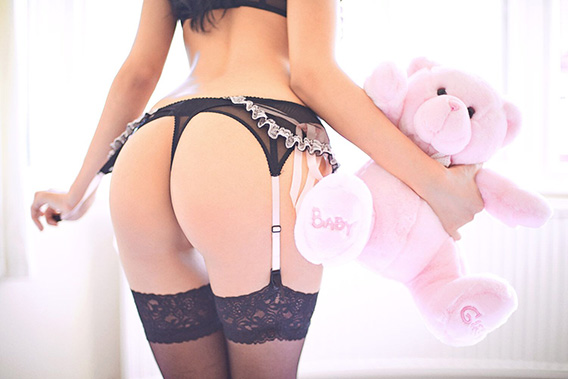 I am not ashamed of shooting a mannequin for hours as I believe that practice makes the craft perfect. There are still a lot of things I need and I want to learn and my goal is to master them all. You don't need a giggling model when you study how light affects a figure. What you need is a determination and willingness to learn and what better is there than a model that can pose endlessly. I remember saying to myself while having Jarmo's lighting guide in my hand that the cost of doing the shoot was the same that I put into it.
It would have cost a fortune if I have had a real model. Here in London, nothing is free including models. I wanted to learn every aspect of lighting and having a mannequin was my best friend at the time (photography-wise speaking!).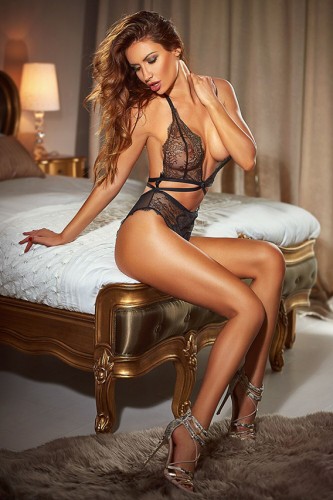 STC: You now have something new published every week or two. What would you say to other photographers who seek publishing?
Michael: Shoot new faces. Be original but at the same time shoot for a particular magazine. Even before you start your shoot know which magazine you're shooting for and believe in yourself. You cannot please everyone with the same set of pictures so basically shooting for everybody is like shooting for nobody. Have style and know the market.
STC: Have you participated in other workshops and how do they compare?
Michael: I don't think that there is another serious seminar like STC where publishing is the goal. Instead, a majority of the seminars I see offer some good times photographing sexy models over the weekend creating images that all look the same. But I understand but I don't! If it's photography that you want to learn, then go with a seminar that has publishing history on top of the sexy models. I did and I am glad I chose STC.
And another good thing about STC is that even if you are a professional published photographer, I am sure you still can learn something at STC seminars when the other seminars will teach you the same things over and over again such as the exposure triangle, camera settings and if you ask about posing or styling you will get the answer that models need to know how to pose and you need to have a stylist to style your model and your makeup artist will know what make up is the best for your model which I learned is completely untrue because as a photographer I am the captain of my ship and I am in charge of every detail of the photo shoot. I am the one with the initial vision which can only be enhanced by my team under my direction.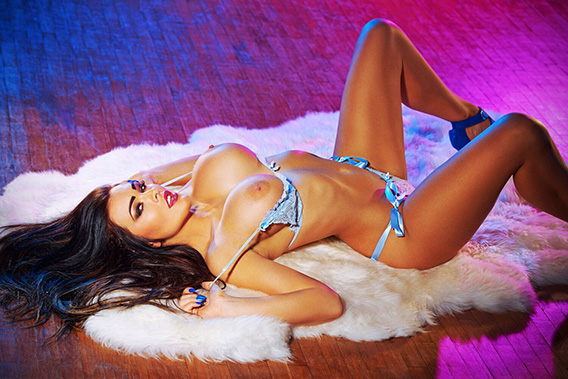 STC: What are you working on now?
Michael: I am working on my glamour photography studio business side as well as planning a few bigger projects that I would like to complete by the end of this year. I will keep what that is secret for now but I am sure once the pictures are out you will not miss the news about them.
STC: Thank you for sharing your thoughts and your path to success. We are looking forward to what you will create next and we'll see you in Santorini in October.
ShootTheCenterfold.com
Also, special thanks to our sponsors, STC could not stage these events without the support of our sponsors, all highest quality products supported by completely knowledgeable people.
Here's the list:
Portbox  (thanks for the endless cups of coffee which kept us going through the day)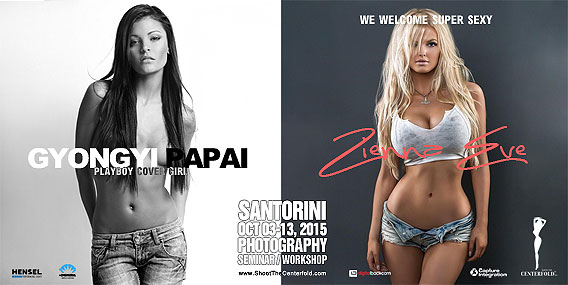 © 2015 Copyright ShootTheCenterfold.com. All rights reserved.