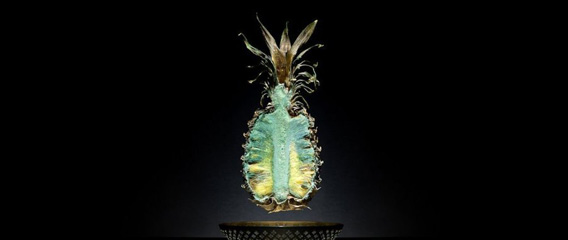 Beauty can be found everywhere:  in women, bugs, buildings, cars, and even in rotting food. We found this somewhat "older post" while browsing around and thought to entice your appetite with slightly expired dishes from Klaus Pichler.
A fair warning, Austrian artist Klaus Pichler's photographic still life series of rotting food isn't for the faint of heart.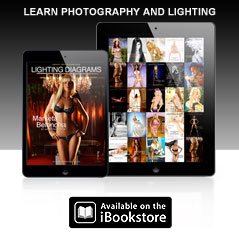 The project, titled "One Third," takes its name from the 1.3 billion tons of food — roughly a third of the total world supply — that regularly goes to waste according to a 2011 study by the United Nations. At the same time, 925 million people worldwide live with the threat of starvation.
The images, beautifully composed but often stomach turning, are accompanied by statistics regarding the food's origin, time of harvest, means of transportation, distance traveled and its carbon footprint.
In a statement accompanying the work, Pichler writes about the disparity in food waste between industrialized and non-industrialized nations.
Unsurprisingly, the worldwide percentage of food waste per person varies greatly: In Europe and North America, each consumer wastes between 95 and 115 kilograms of food, whilst only between six and 11 kilograms of edible goods are discarded per person in Sub Saharan Africa and South/South East Asia.
Check out more of Pichler's "One Third" series on his website, and his other work through the Anzenberger Gallery in Vienna, Austria.
Check the Pichler's work below — and what foods look like long after their expiration dates.
Bon appétit!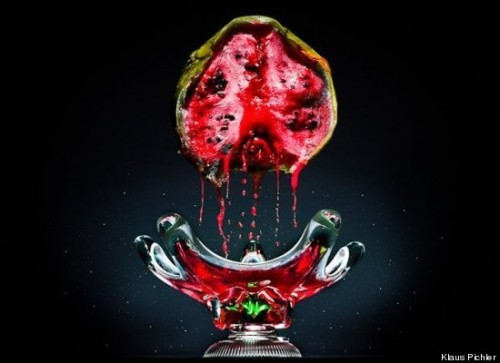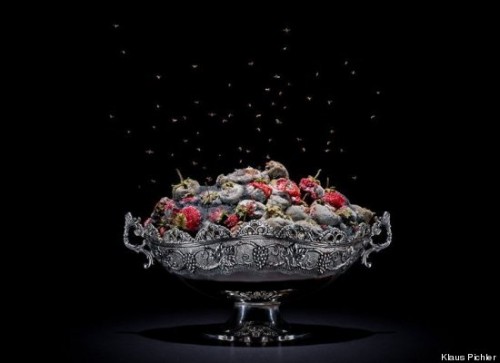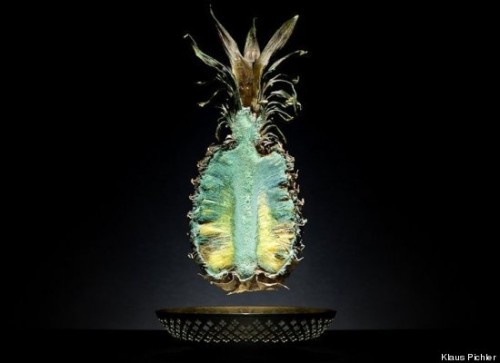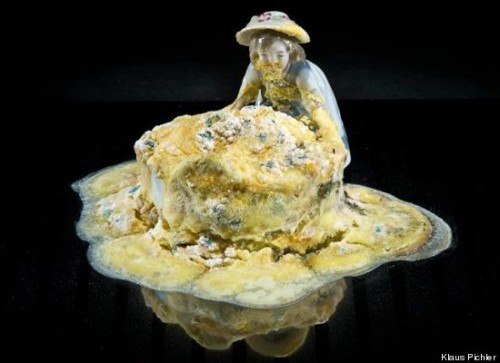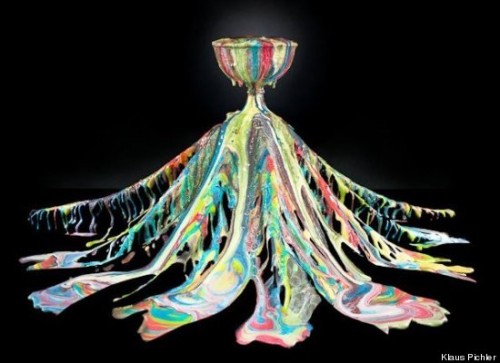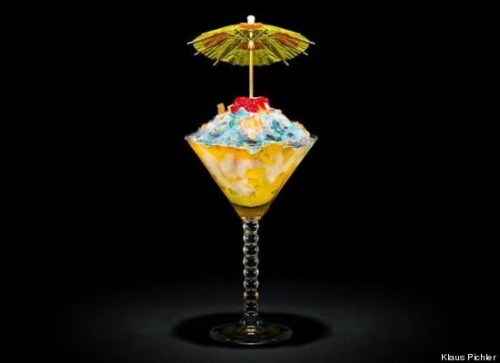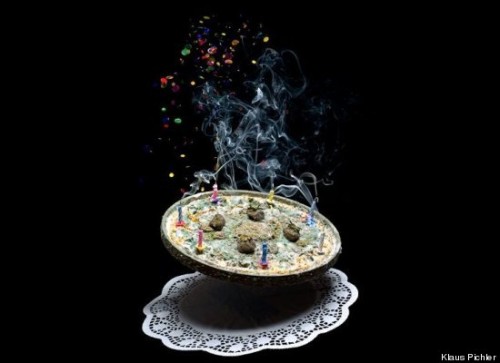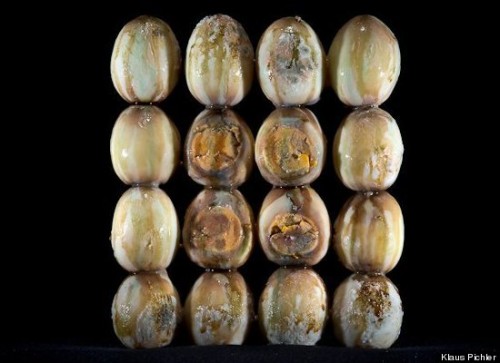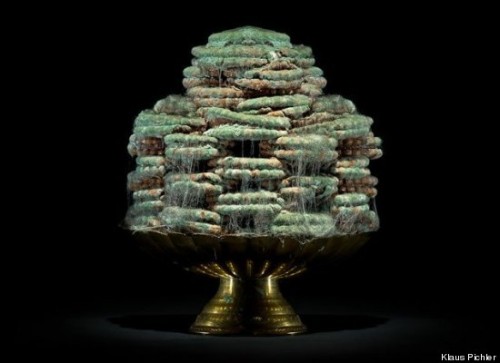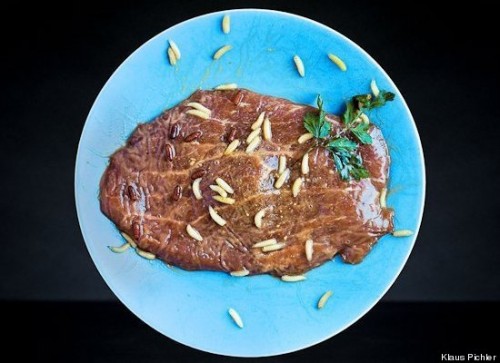 © 2013 Copyright ShootTheCenterfold.com. All rights reserved.