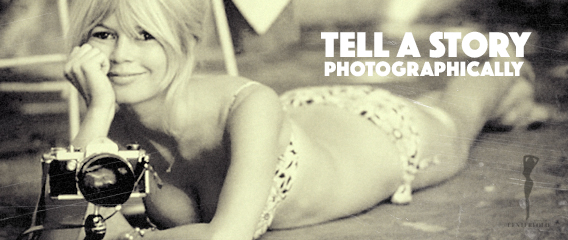 When you are contemplating a shooting, do you ever think in terms of a shooting script? It's a worthwhile exercise that can help break you free from a "this pose/that pose" approach to shooting. It can loosen up your shooting style and perhaps give you a few ideas that wouldn't have occurred to you otherwise.
The shooting script doesn't have to be complicated but it should take advantage of your model's personality, her skills and interests and the environment available to you. Just as an example, and I stress the word example because there are thousands of possible story lines, and since warm weather is almost upon us, let's take our model on a picnic.
You can start your story wherever you like—a ride in a convertible, a tandem bike ride, outside of an outdoor concert venue, setting up a picnic at the beach. What props do you need? I'm not going to list them. You think of what makes sense for the situation you're imaging. And what's the right wardrobe, hair and makeup for your model? Make certain everything fits together with your overall story line.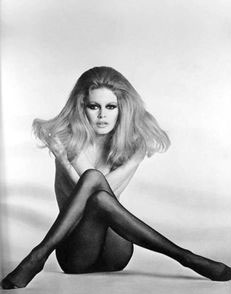 Let's go back to the look and personality of your model. Is she the fresh, wholesome, almost innocent type? Is she a more aloof beauty who understands the power of her own appeal? Is she a Bardot-like sex kitten? (If you don't know who Bardot is, look it up!) Is she playful, a flirt, a seductress? With some skillful direction on your part, you may be able to make her assume any number of personalities. However, again, make some initial judgments about what your model is capable of doing and then direct her toward that goal.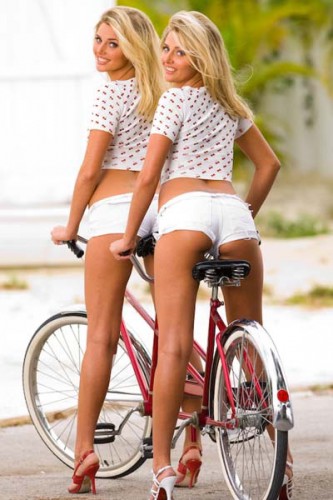 Think in terms of a time span. Let the mood intensify. Think about changes in light and time of day or night. Perhaps your shooting begins in the glow of early evening sunlight. As the sky darkens, is there a fire, lighting by tiny candles or lanterns?
If this is a shooting with nudity, it's up to you to figure out how to introduce the nudity in an effective way. Even without nudity, your shooting should become more romantic, intimate.
"You many be surprised that you hit on poses and expressions that you wouldn't have imagined without your make-believe story"The point of this exercise is to break yourself away from the "stand here, lean back, smile at the camera" approach to your photography. It allows you to become more of a director and is a good exercise if you are contemplating shooting video one of these days. And it's a fun way to work for both you and your model.
You many be surprised that you hit on poses and expressions that you wouldn't have imagined without your make-believe story. Don't be afraid to experiment and don't be afraid to fail. When you've completed your shooting, go over it critically and think about what worked and what could have been better. Show it to your model and give her a chance to learn from and build on the experience.
~ Gary Cole
© 2016 Copyright ShootTheCenterfold.com. All rights reserved.