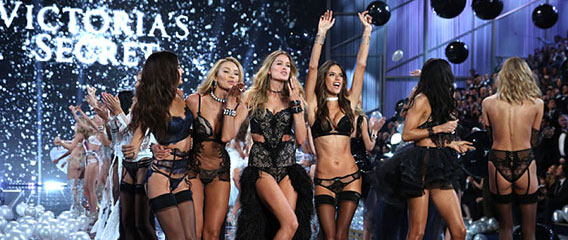 For years, the locals have watched the shooting parties coming and going from Foxcote House, a glorious 17th century stately home on the edge of the Cotswolds.

For one or two weeks a year during the current shooting season, the helicopters fly in and the Range Rovers and the Land Rovers drive out.
And while pheasant shooting may be a very British past-time, what few people will have realised – until now at least – is that the super-keen host at Foxcote House is the billionaire American tycoon behind the Victoria's Secret lingerie empire.
Les Wexner, who is worth an estimated £5 billion, has restored Foxcote House, transforming it into a £20 million shooting estate that is now one of the grandest in England.
Mr Wexner flies his American family and friends into the Cotswolds estate by helicopter for shooting parties each autumn. He has built a giant hedge around Foxcote House to shield it from prying eyes.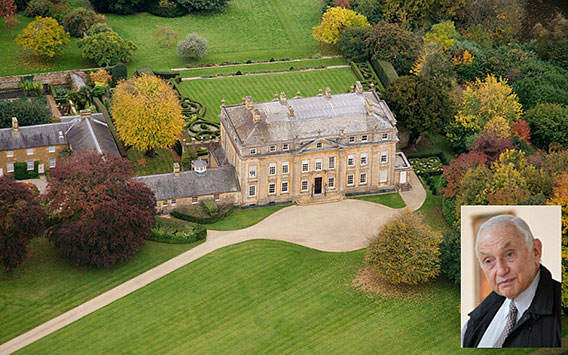 Aerial view of Foxcote House, Shipston-On-Stour, England, owned by Victoria Secret mogul Leslie Wexner Photo: SWNS/ AP
He runs his business empire from a non-descript office building in Columbus, Ohio, but once a year in time for the shooting season, Mr Wexner and his entourage travel to the Cotswolds and decamp to Foxcote House, built in 1740, which sits atop a hill close to the honeyed stone village of Ilmington, Warwickshire.
Mr Wexner appears to be fond of Georgian architecture. His main residence in Ohio is a mock Georgian mansion.
Mr Wexner has largely succeeded in keeping his ownership of Foxcote out of the public eye despite the fact that he bought the estate 18 years ago for about £3m.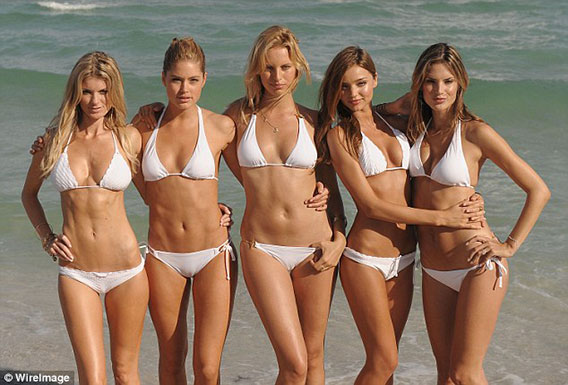 Since Foxcote's purchase Mr Wexner and his wife Abigail, 20 years his junior, have ploughed "a huge amount of money" into the house refurbishing it, as well as buying up surrounding land to restore the estate to its former glory.
The Wexners fly in to the estate by helicopter for the annual pheasant shooting season each October, hosting traditional British shooting parties for his American friends in an adjoining former Catholic chapel.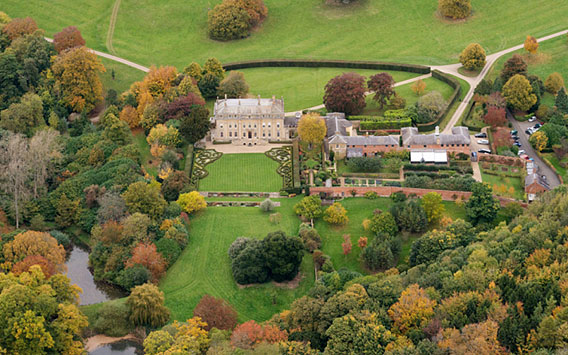 Aerial view of Foxcote House, Shipston-On-Stour  Photo: SWNS
The Wexners, who have four children, bought the property from Christopher Boot Holman, an heir to the Boots the Chemist empire, in a private sale in 1997.
Christopher Holman's daughter Sarah Holman, who still lives on the estate in a farmhouse that sits close to Foxcote House, said: "The Wexners have spent a huge amount of money on the place. What they have done that is absolutely fantastic is they have spent a fortune on new windows and they have done lots of marvellous things.
"But they have turned it into a glorified shooting lodge. It is not what I would have called fabulous inside."
She added: "Very few people go into the house. They have shooting lunches but not in the house itself. They use the old converted Catholic chapel, which is attached to the house.
"The Wexners come here a bit. I see them because we are close neighbours, They are huge supporters to the Royal Shakespeare Company but otherwise they do not socialise.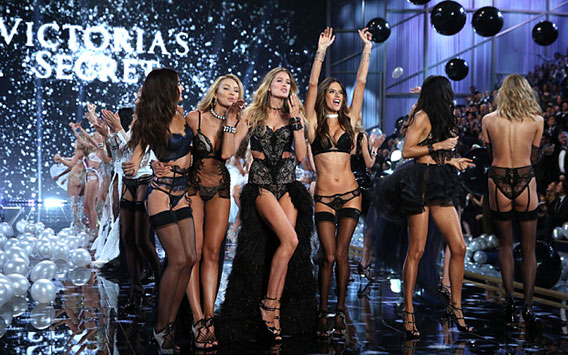 Models walk the runway at the annual Victoria's Secret fashion show  Photo: Getty Images
"They fly people in from America to do the shooting. They fly in by private jet and then a huge helicopter. They are extremely nice but very, very private."
Mrs Holman's parents bought the house, then being used as a private school, in the 1960s and began its transformation into a family home.
"It was a wreck," recalled Mrs Holman, "There was peeling yellow paper but my parents slowly did it up. My parents restored it brilliantly, It was simply gorgeous.
"My family then sold it to the Wexners. I live in a farm house on the estate, which I refuse to sell."
The centre-piece to the house is a large hall, boasting a mezzanine gallery, and it also encompasses 11 bedrooms, five bathrooms, a suite and two dressing rooms.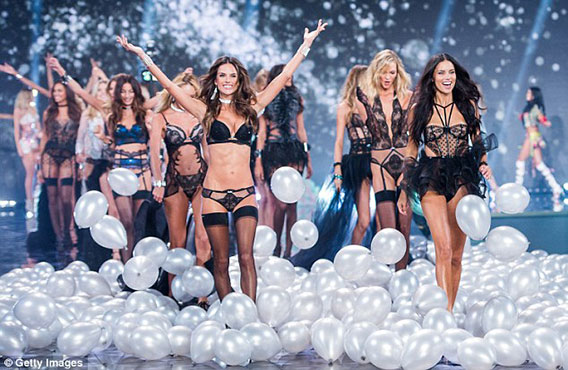 At the front of the house are impressive gardens. Mr Wexner started his business empire in 1963 when he borrowed $5,000 from his aunt to set up a shop that focused on clothing for younger women and just six years later he listed his Limited Brand on the New York Stock Exchange.
He bought Victoria's Secret, a small chain of then failing lingerie stores in San Francisco, for $1m in 1982, transforming it into a global phenomenon.
The chain includes a flagship London store covering 40,000 sq ft in Bond Street. According to Forbes, Mr Wexner now owns "the only three bra labels that matter: Victoria's Secret, Pink and La Senza". Between them, the brands make up 41 per cent of America's £8.5 billion a year lingerie market.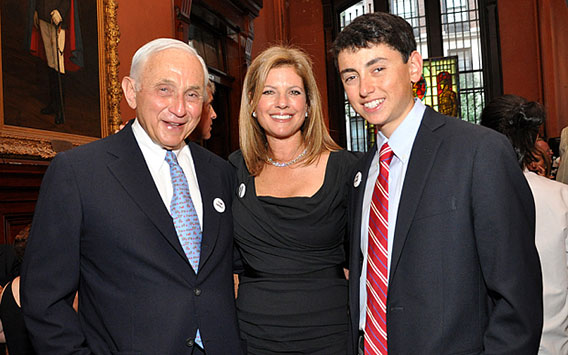 Leslie Wexner, chairman and chief executive officer, Ltd Brands Inc., left, stands for a photograph with his wife Abigail Wexner and son Harry Wexner
In 1990 Mr Wexner built a vast $47m mock-Georgian estate just outside Columbus, Ohio, and in the same year that he bought Foxcote he commissioned what was then the world's largest private yacht.
When he was 55-years-old, Mr Wexner married 31-year-old lawyer Abigail Koppel. They have four children.
Mrs Holman said: "I see Leslie occasionally when they are shooting but he's very shy. He's certainly not the showing off type of American. Abigail is delightful, very nice indeed.
"He spends a lot of time with the children here. They are a perfectly normal self-made family. They are very super people to own it."
[Telegraph]
© 2015 Copyright ShootTheCenterfold.com. All rights reserved.