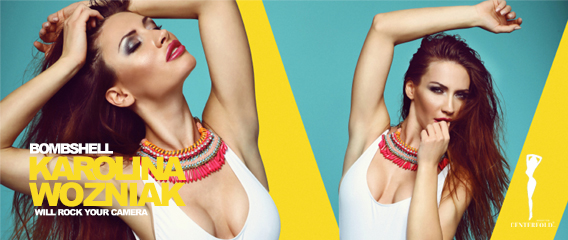 Polish model Karolina Wozniak, a super sexy four-time STC model veteran has travelled with us from Miami to Santorini and in between and her addictive popularity is only getting started.
The phenomenon known as "breaking into the modeling industry" has taken Karolina not only to new heights by rubbling shoulders with clients such as: Esquire, VOLO, Cosmopolitan, Chicago magazine, Intercar's 2016 calendar, Alsal calendar, Roxana lingerie, Donna Moda shoe brand, Gorecki diamond collection, She swimwear, Floridita swimwear, a campaign for Vandutch yachts, Gata Negra lingerie and swimwear and Playboy.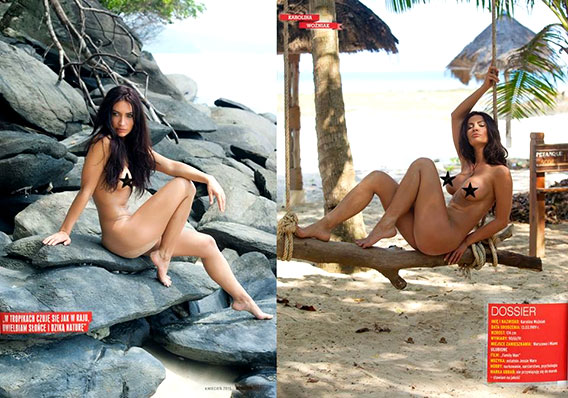 What's behind Karolina's popularity? Since the first day we met her we noticed her professionalism and ongoing growth as a model. Anybody who has worked with Karolina will notice her modeling abilities known only to top models. We place our bets that Karolina is going to set our April seminar ablaze! The fantastic Wozniak and her 35D-23-34 measurements are the winning combination to unlock even the pickiest of taste buds.
Interview:
STC: Once more you will melt the hearts of photographers at our April 2-3 Shoot The Centerfold seminar in Miami.
Karolina: And, once again, I feel honored to be a part of this amazing project! Every person behind and in front of the camera is a lucky one!
STC: There must be something in the Polish water that keeps us wanting more of you. Is this normal or are we just madly in love?
Karolina: Didn't you see the warning "strongly addictive" before? 😉 But, seriously, I think there are good vibes and fruitful effects of our collaborations that keep us wanting more and striving to become better and better.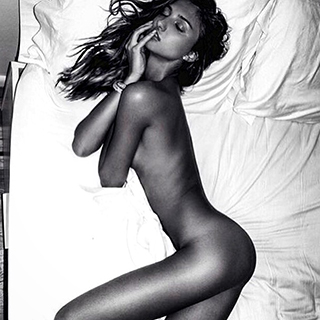 STC: Since your very first STC appearance, you have shot with many attendee photographers who actually shot you for Playboy as well. What advice would you give to new photographers who are in search of getting published?
Karolina: My advice is to follow the advice from the best professionals but at the same time never lose your imagination. Trust your freaky ideas and sometimes break typical rules of photography to make your work extraordinary and memorable.
STC: We have lost track of where your home is. It seems that you are everywhere at the same time.
Karolina: Poland will be always my home, the place where my roots are, but during the past two years I have been very busy travelling to so many places that you can call me "citizen of the world". [Laughs]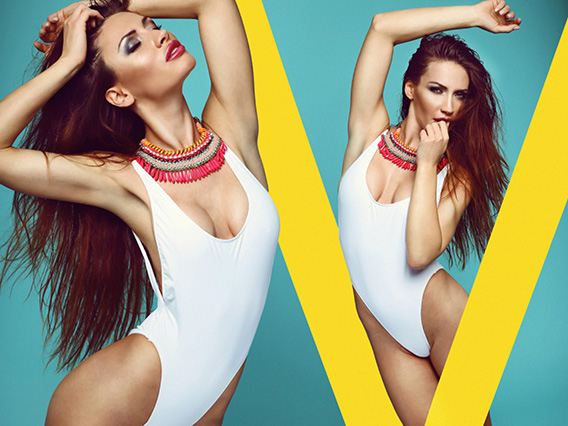 STC: You seem to have picked up some serious speed as far as modeling goes. What is the secret? Better clients or photographers?
Karolina: Once you start working with the best photographers and focus on serious projects, the next aim is to do something bigger and better. I'm experienced enough that I can pick projects which seem attractive to me and are advantageous to my carrier.
STC: if you weren't doing modeling what would you be doing?
Karolina: Actually, I do work as a manager in a restaurant besides modeling. I plan to open my own restaurant in the US when I'm done with the fashion industry.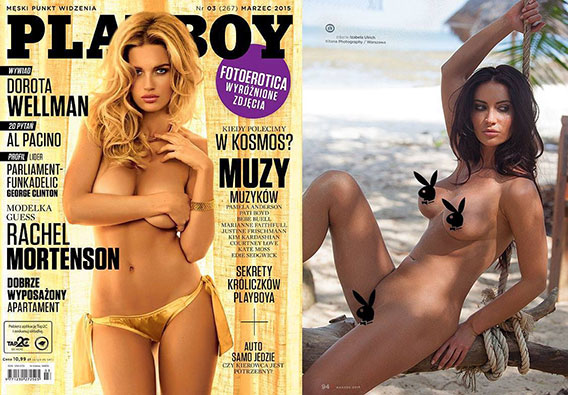 STC: What's the dream place to go for your next shoot and why?
Karolina: Bora Bora. Does it really need an explanation? [Smiles]
STC: You also do body parts modeling like hands and legs for hosiery. What type of modeling do you enjoy the most?
Karolina: My favorite types of photoshoots are where I can play with expression. Strong poses and speaking with the eyes are definitely my strengths.
STC: Does runway modeling call your name?
Karolina: Yes. Especially in Miami, I'm quite busy working on runways. I have to admit that I love the energy which comes from interactions between models and viewers while making a catwalk. That is a lot of fun.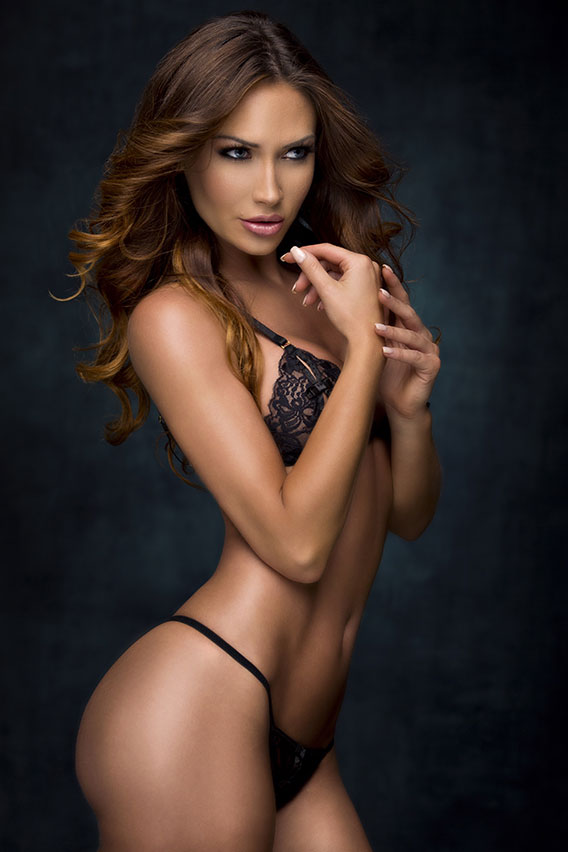 STC: You are glam by heart but fashion style seems to suit you well. What influences you as far as style goes?
Karolina: The majority of my photography experiences definitely put me closer to the fashion style. My poses are more varied and my self-confidence is much bigger so I can actually play in front of the camera any role you want me to.
STC: What is an ideal man to you?
Karolina: I don't have strict guidelines but he must definitely be smart, funny, spontaneous and hungry for life.
STC: Are you single?
Karolina: Yes, I am. [Smiles]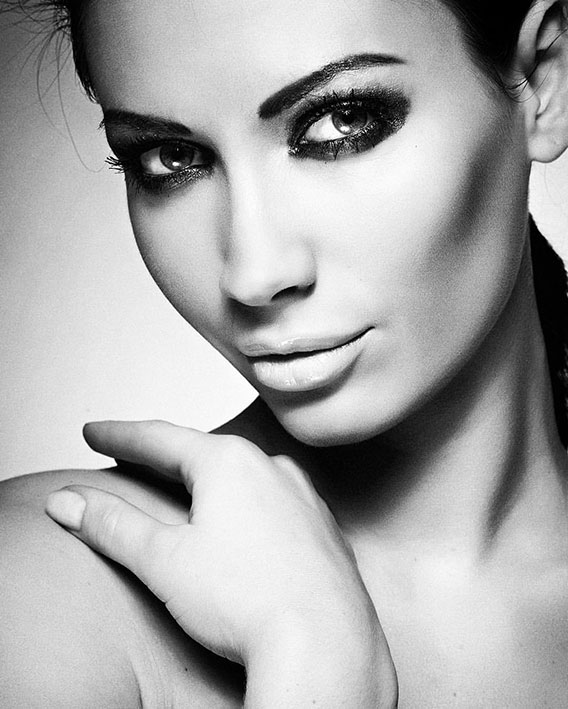 STC: What do you enjoy in your free time?
Karolina: I got attracted to boxing classes and yoga recently so whenever I have too much energy to spend, I go to the gym. On the other days, I like to chill with a good book or go out with friends. It really depends on my current mood.
STC: Who should photographers contact if they want to work with you?
Karolina: The best and easiest way is to contact me personally. You can find all the details on my website: www.karolinawozniak.com.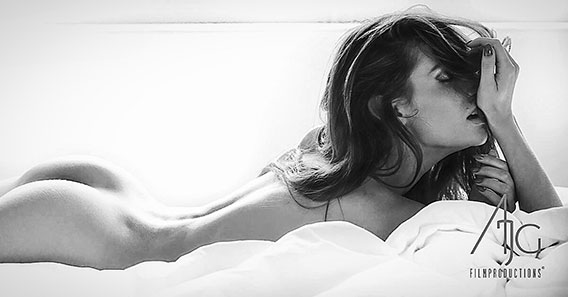 STC: Can nude photography be as beautiful as non-nude?
Karolina: As long as it's made in good taste and captured by a professional photographer it can be even more beautiful.
STC: In order to get to know you better, what should men and photographers do?
Karolina: Get a camera and come see me at the upcoming STC seminar in Miami. Any questions?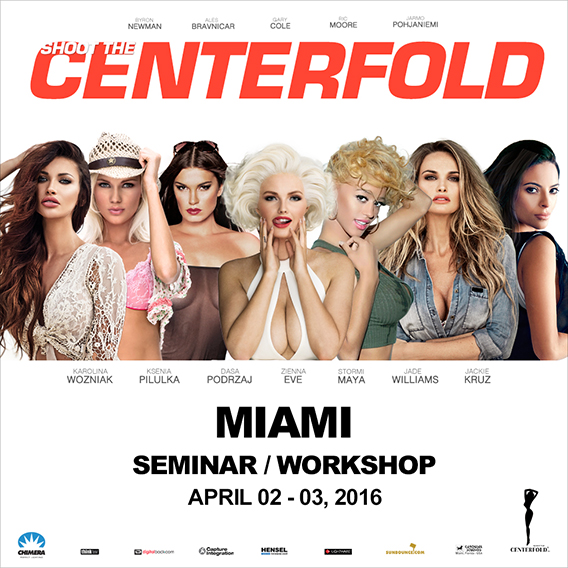 © 2016 Copyright ShootTheCenterfold.com. All rights reserved.