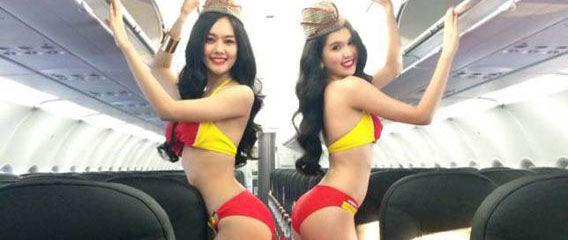 Most airlines advertise by boasting about the legroom on their planes, low prices, or how snazzy it is to fly first class.
But this Asian carrier had different ideas. They decided to show off how the cabin crew looks when they're not in uniform. The ever-rising fuel prizes may have contributed to the sleek move and we think a little cabin entertainment should be a standard practice, at least on those long and turbulent overseas flights in order to soothe … the nerves.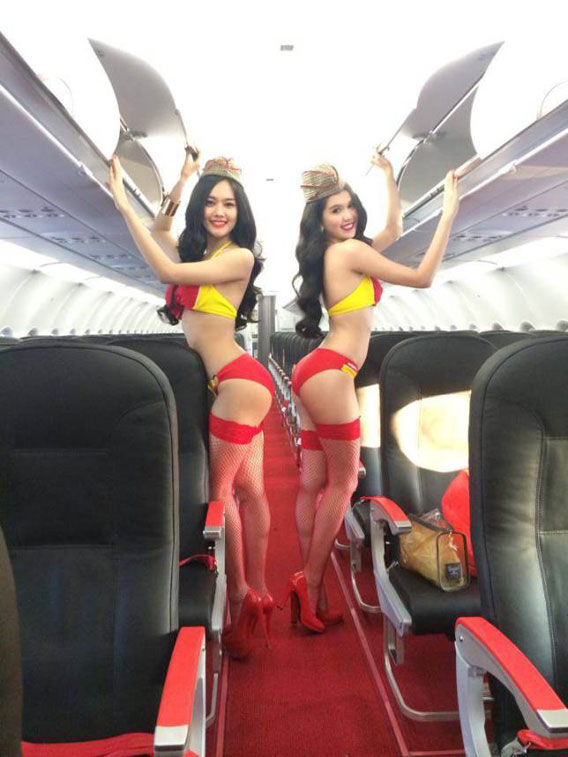 VietJet asked ten of its air hostesses (or were they lingerie models?) to pose in red and yellow bikinis for a new promotion, matching the colours seen on the fuselage of its planes. In the photos, the 'staff' are seen sauntering provocatively down the aisles, opening overhead lockers, and glamorously descending the steps to a runway.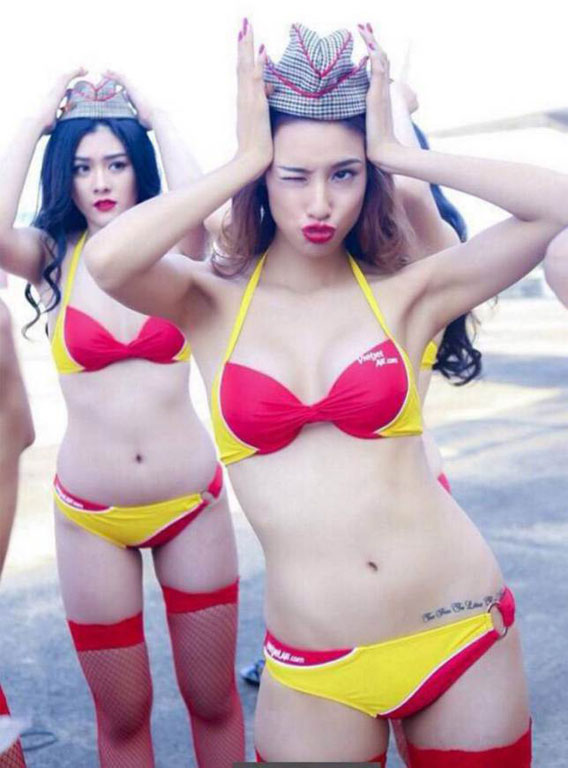 One even manages to strike a pose on the plane's wing. Despite the ambitious PR stunt, the Vietnamese carrier appears to have got cold feet over the photo shoot. A spokesman has insisted it wasn't planning to use them in an official campaign. They were uploaded by Ngoc Trinh, a notorious lingerie model who took part in the shoot.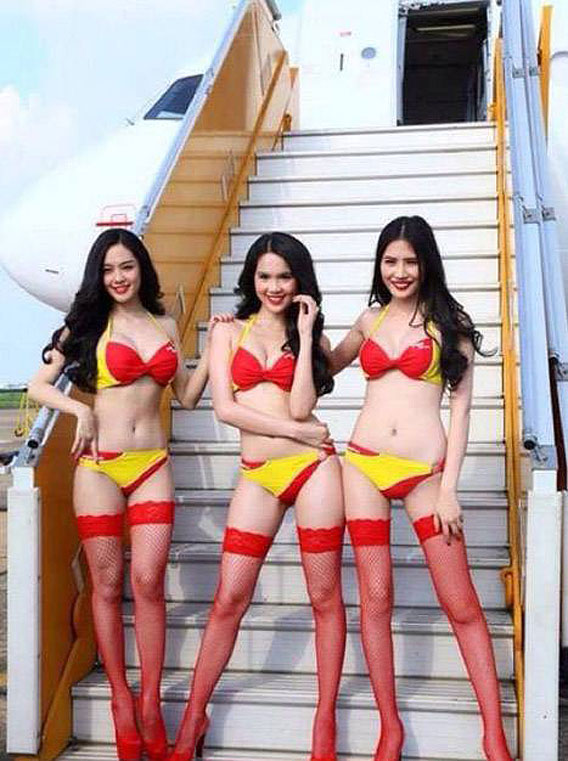 She has since been forced to insist that the airline's campaign isn't objectifying women, and stressed that the pictures weren't in bad taste. This isn't the first time that VietJet has got into trouble for its racy advertising. Two years ago, the company was fined the princely sum of £611 ($997.80) after air hostesses treated passengers on its first flight from Ho Chi Mihn City to Nha Trang to a Hawaii-inspired dance, again in bikinis.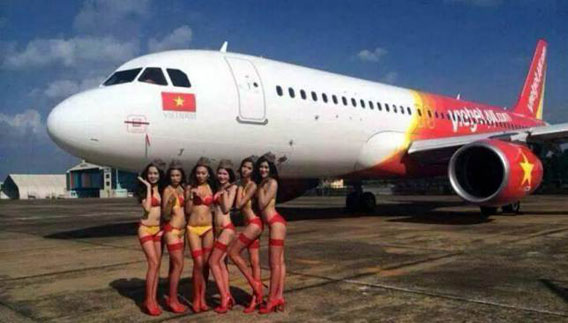 It isn't the only airline to capitalise on the good looks of its staff, either. RyanAir issues an annual calendar featuring a minimally dressed cabin crew, and donates the proceeds to charity. In a way, the airline has got the best of both worlds. It may have been unsure of whether to use the photographs, but they got leaked anyway. How convenient for them.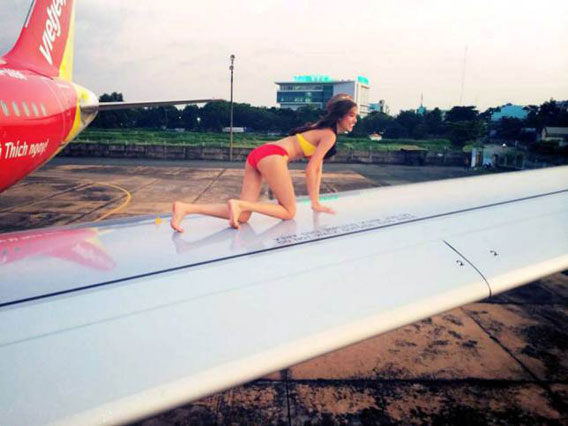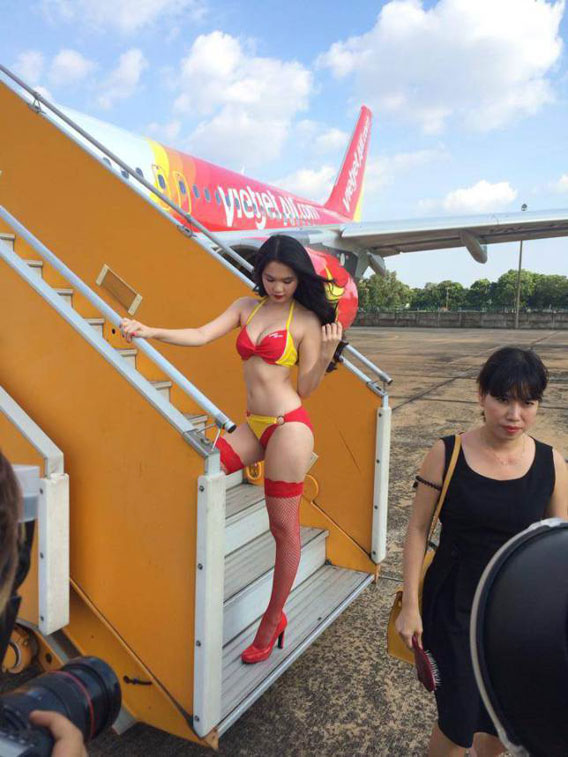 [Merto]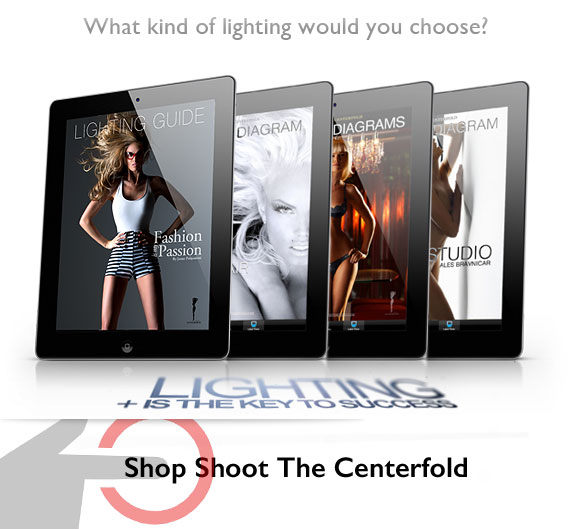 © 2014 Copyright ShootTheCenterfold.com. All rights reserved.