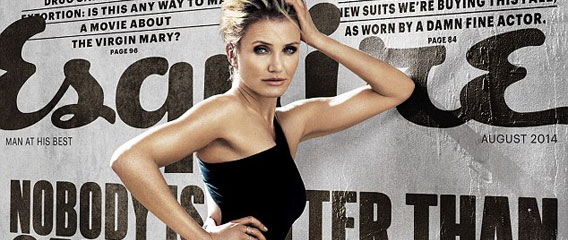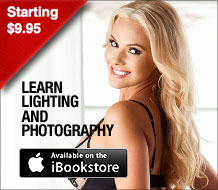 Cameron Diaz has been a "total babe" for almost two decades now… and from the looks of it, she's  till going super strong. She bares all in her new movie Sex Tape, so Cameron Diaz wasn't going to be shy for her cover shoot for US Esquire which goes on sale July 18. It is a highly recommended read for the Diaz fans and others with great taste.
It took twenty years, thirty-two movies, $3 billion at the box office, and turning forty-two for the girl who was game for anything to become a woman who knows just what she wants. ~Esquire
'It's a weird job, right? [For Sex Tape] I found myself in a room in the middle of nowhere Massachusetts at 11:00 at night doing a childbirth scene, and everybody's screaming at one another- Jason, the cameramen, the director.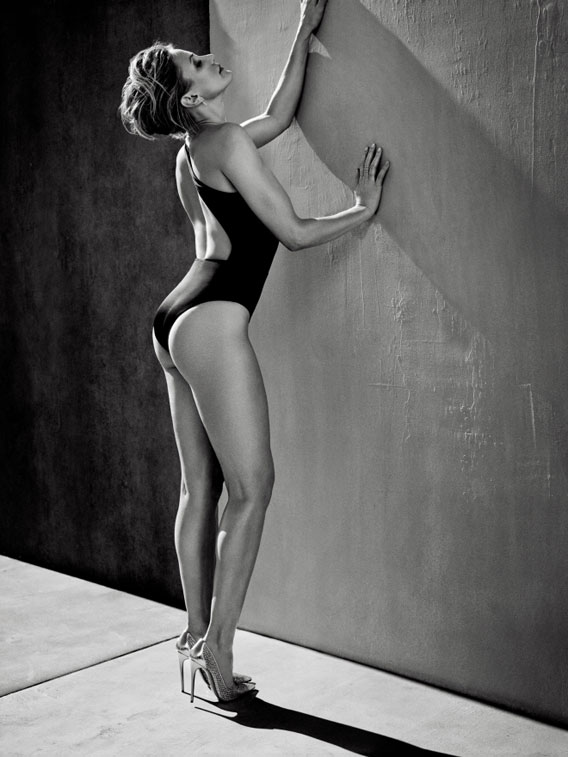 'And me acting like I'm trying to push a basketball out of my vajoon. Crazy sh*t, right? And the thing is, I always take a moment to say, "We're lucky. This is a great job. A fun job."'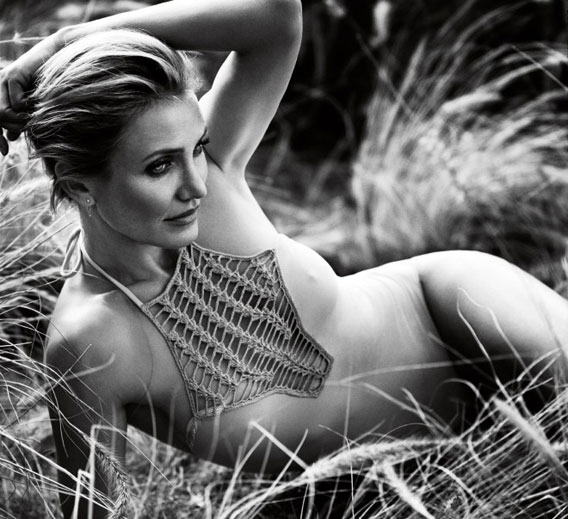 For an actress who looks as fabulous as she does, Diaz isn't worried about getting older. She explained: 'I like being forty-one. I love it. So much sh*t just falls away.
'Fear, mostly. It's the best age. That's when a woman knows how to work things, or she doesn't care about that anymore. You just stop being afraid.'

In Sex Tape, Diaz and Segal play a bored married couple who decide to spice up things by filming a sex tape. When it's leaked accidentally the couple panic and try to get it back.
Sounds a bit like a Kardasian's epic sex tape… except this one is been played on a big screen. The question remains, which one will remain the most watched and popular?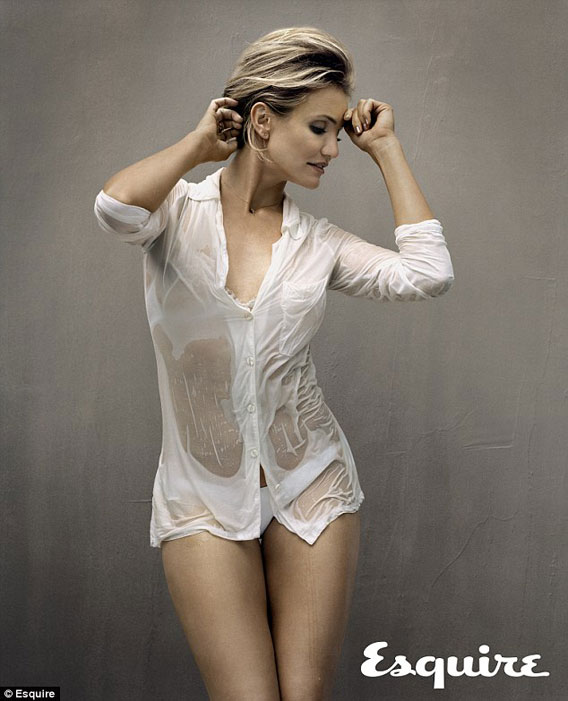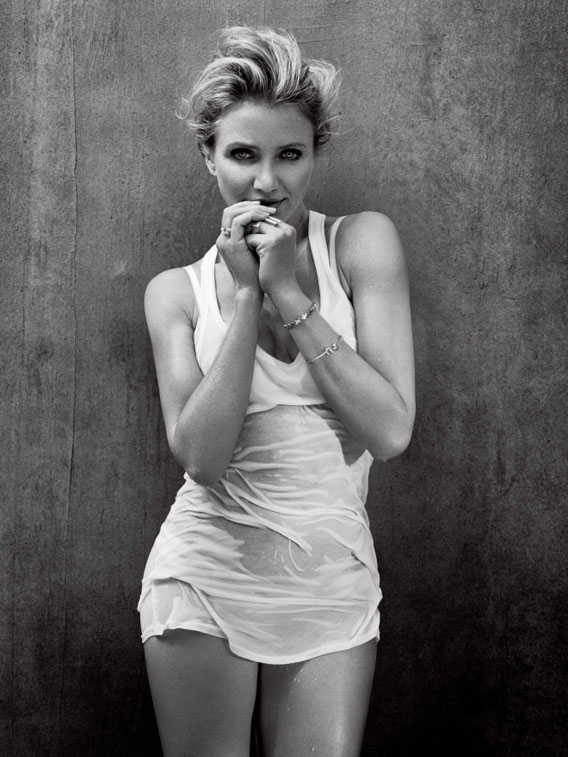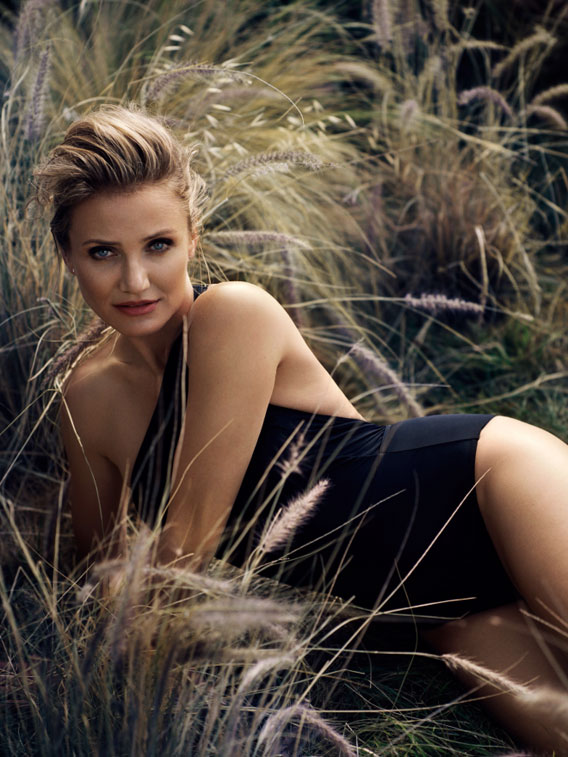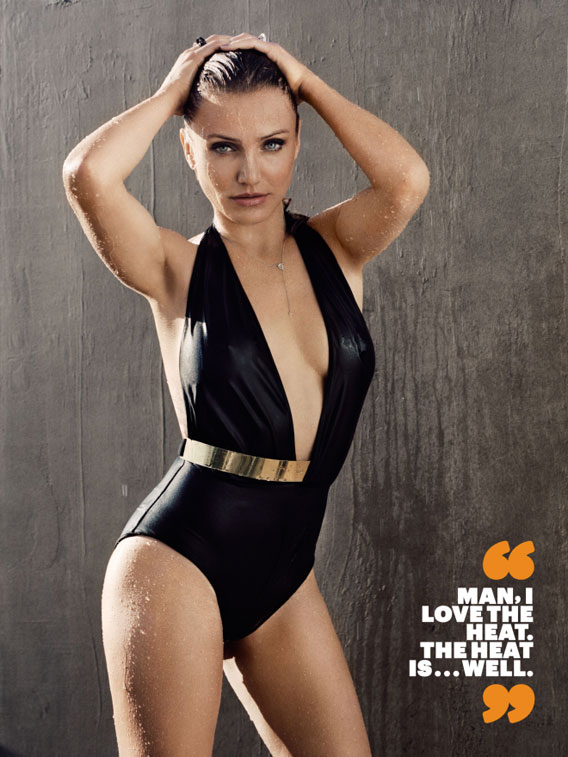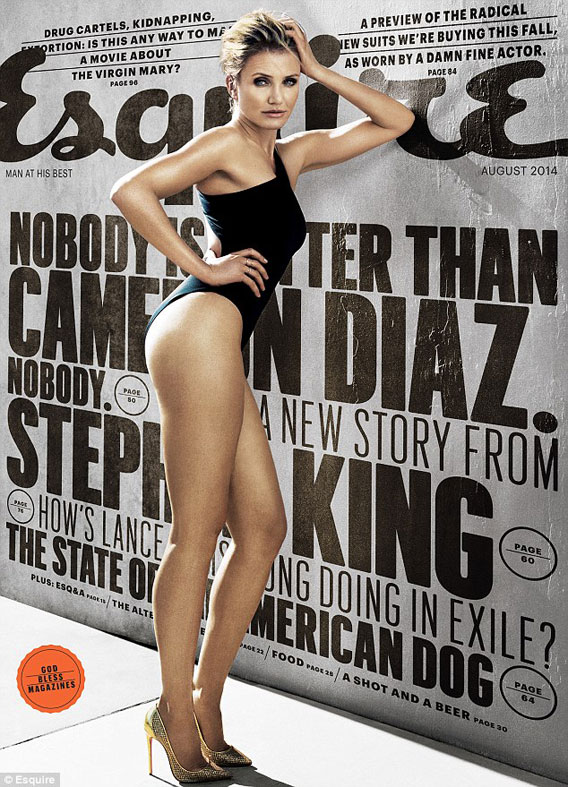 [Esquire]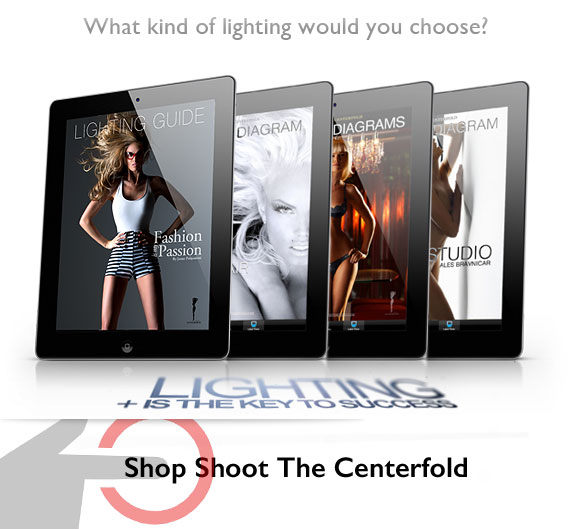 © 2014 Copyright ShootTheCenterfold.com. All rights reserved.