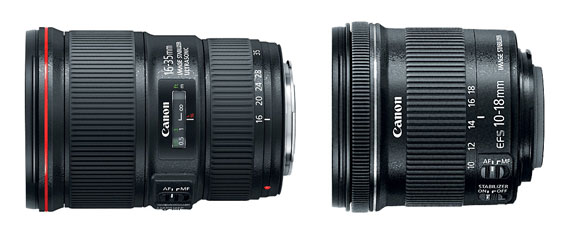 Canon EF 16-35mm f/4L IS USM
Canon has announced two impressive new wide-angle zoom lenses: an EF-S mount lens to satisfy APS-C camera users and a full-frame EF mount L-series lens.
The EF 16-35mm f/4L IS USM Lens has been introduced as an alternative to the current 16-35mm f/2.8L II USM lens and incorporates an Optical Image Stabilizer. While the f/2.8 lens offers a faster maximum aperture, the stabilization system in the new lens compensates up to 4 stops to reduce blur when shooting with slower shutter speeds. And as an L-series lens, it provides the best Canon has to offer in terms of dust and water resistance, as well as overall durability.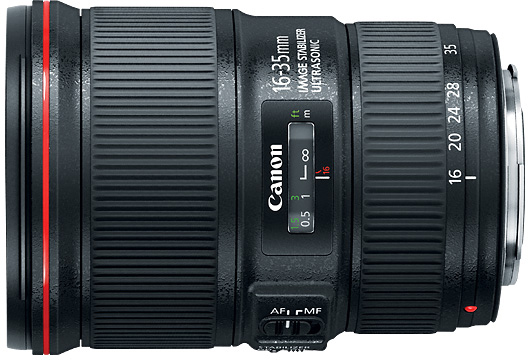 Optically, its combination of three aspherical and two UD lens elements minimizes aberrations throughout the zoom range and contributes to the creation of beautiful high-contrast images. A flourine lens coating reduces ghosting and flares and its circular 9-blade aperture enables pleasing background blur. The EW-82 Lens Hood is included with the lens to block stray light from entering the lens.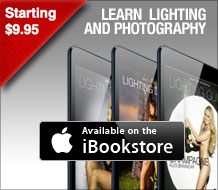 An inner focusing system, combined with ultrasonic autofocus motor (USM), realizes fast, quiet, and accurate autofocus and, when necessary, full-time manual focus is available. The minimum focus distance throughout the zoom range is 11″ and its filter thread diameter is 77mm. L-series lenses are designed to meet the utmost in physical and optical standards and are regarded as a high point in the Canon DSLR lens line. The EF mount of this 16-35mm f/4L is designed for full-frame cameras, such as the current Canon 1Ds and 6D cameras and those of the 5D series.
EF 16-35mm f/4L IS USM key features:
L-series construction and optics
Constant f/4 maximum aperture
4-stop optical Image Stabilizer
Fast, silent AF
Superb image quality
9-blade circular aperture
Full-time manual focusing
Minimum focusing distance of 0.28m
Non-rotating front element
Water and dust resistant
Diagonal Angle of View 108°10′-63°
Closest Focusing Distance 0.92 ft./0.28m
Filter Size 82mm, P=0.75mm/1 filter
Diagonal Angle of View 108°10′-63°
Max. Diameter x Length, Weight 3.5 in. x 4.4 in./88.5mm x 111.6mm, 640g
The EF 16-35mm f4L IS USM will be available from June 2014 for $1,199.00.
 10-18mm f/4.5-5.6 EF-S IS STM
Canon has added another STM (stepping motor) lens to their lineup for those of you who are already fans of the 70D and Rebel T5i (though the T5i does not take advantage of the STM technology as the 70D Dual Pixel Sensor does). The lens  is compatible with current crop-sensor DSLRs, such as the 7D, 60D, 70D cameras, and those in the Rebel line. The 10-18mm offers advantages over the current EF-S 10-22mm lens in that it is significantly more compact and lightweight and it provides image stabilization.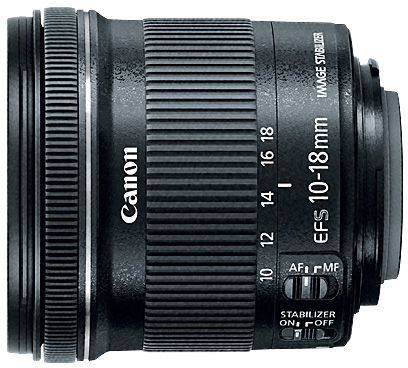 Like the above 16-35mm lens, the EF-S 10-18mm is considered an ultra-wide-angle zoom lens and its 35mm focal length equivalence is 16-28.8mm. It optimizes its 4-group optical design to maintain a compact form factor that sits well on the generally more compact APS-C camera bodies. The optical system comprises a "large-diameter" lens element, as well as one aspherical and one UD element to control aberrations and create high-resolution, high-contrast images. Enhanced lens coatings also improve color balance while minimizing ghosting and flare.
As mentioned, the 10-18mm lens features Optical Image Stabilization for up to four stops of compensation against the blur from camera shake and its rear focusing system with stepping motor (STM) and improved autofocus algorithm provide fast AF and support the Canon EOS Movie Servo AF function for smooth and quiet continuous AF when shooting video. Full time manual focus is always available, even when in AF mode, and its minimum focus distance is 8.6″. An optional dedicated lens hood, the EW-73C Lens Hood, will help to deflect unwanted light, reducing flares as well as protecting the lens from damage due to accidental impact.
EF-S 10-18mm f/4.5-5.6 IS STM key features:
Ultra-wide angle zoom for APS-C EOS DSLRs
Lightweight and compact
Smooth, near-silent STM focusing
4-stop optical Image Stabilizer
Superb image quality
Super Spectra Coating
Minimum focusing distance of 0.22m
Manual focus ring
Circular aperture
Optional lens hood
Focal Length & Maximum Aperture 10-18mm 1:4.5-5.6
Lens Construction 14 elements in 11 groups
Diagonal Angle of View 107°30′ – 74°20′
Focus Adjustment Rear focus system
Filter Size 67mm diameter
Max. Diameter x Length, Weight 2.9 x 2.8 in., 8.5 oz. / 74.6 x 72.0mm, 240g
The EF-S 10-18mm IS STM will be available from May 2014 for $299.99.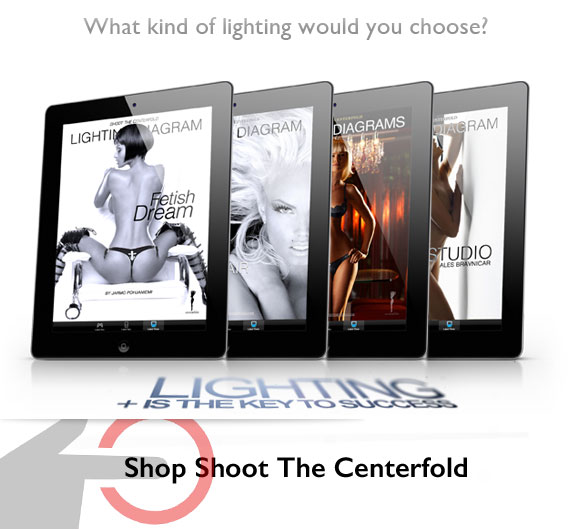 © 2014 Copyright ShootTheCenterfold.com. All rights reserved.