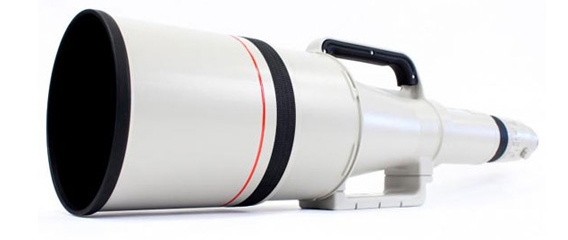 If you have £99,000 (~$165, 000 USD) in loose change lying around and don't know what to do with it, here's a rare lens for your collection… "The Mother of All Telephoto Lenses", the Canon EF 1200mm f/5.6L USM Super-telephoto has just popped up for sale.
According to the sales page, the lens is in mint condition and they are willing to do a trade (How about your house!). Apparently there are only approximately 20 of these lenses ever made and only a few of them are privately owned. So here's your chance to show who's got the biggest bang and get a chance to snoop around the neighborhood without ever leaving your house.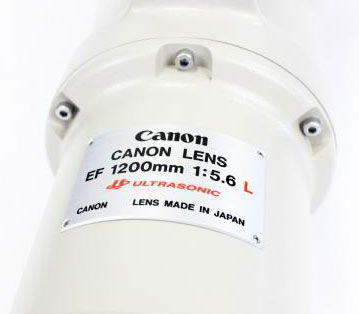 So who really needs a lens of this kind? Well we can think of many occasions where it could come handy but realistically, National Geographic folks are on top of the list as they need to shoot animals without disturbing their natural habitat or getting their heads bit off by unfriendly lions. For glamour and fashion photographers, it could be a little over-kill.
So what are you waiting for!! It even comes with a wooden case, a rear lens cap, a leather lens cap and a Gelatin II drop in filter… Hurry up and head up to MPB Photographic for more details. Size does matter!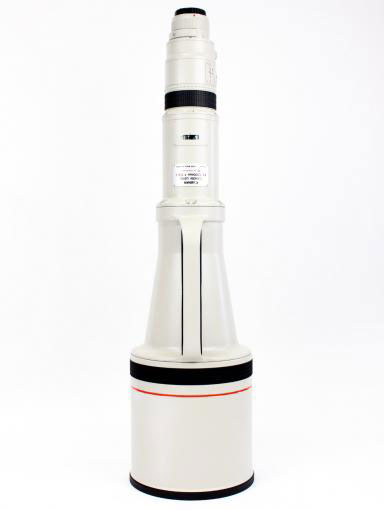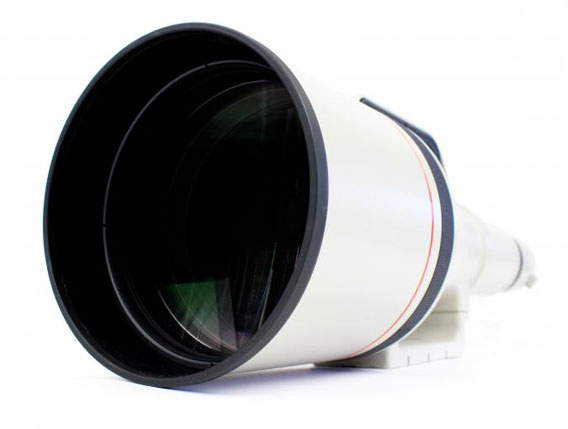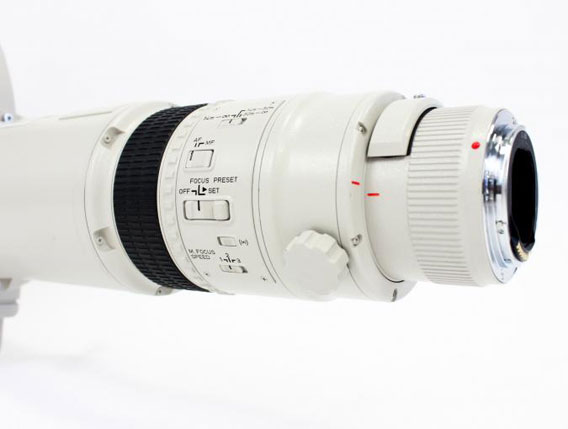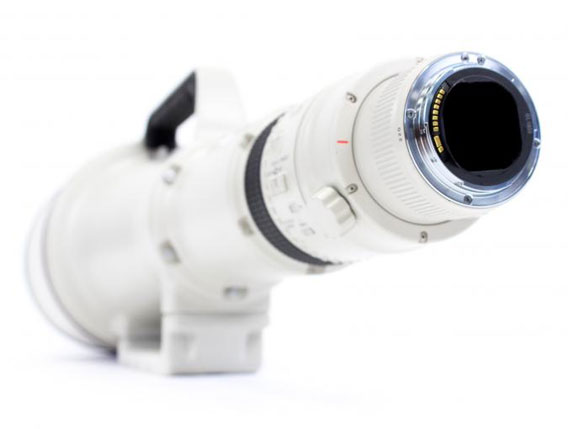 Description
Canon EF 1200mm f/5.6L USM Super-telephoto Lens
Produced for a limited period through the 1990s, the Canon EF 1200mm f/5.6 L USM lens is one of the most lauded pieces of photographic equipment in the world.
Weighing in at 16.5kg, 33 inches long and 9 inches wide at the front element, this is not a piece of kit to be taken lightly. This lens requires a serious tripod and head set-up. To boot, the lockable aluminium case is even heavier than the lens but peace of mind is invaluable when it comes to something this rare.
The lens comprises of 13 elements in 10 groups, creating a diagonal angle of view of only 2.5°, solidifying its status as a real monster of the telephoto world. The fluorite crystals that make two of the elements reportedly took over a year to grow. This coupled with Canon's famous L series glass and coatings create amazingly sharp images across the entire frame, from an aperture of f/5.6 all the way through to f/32. A ten bladed diaphragm gives pleasing bokeh and, with it's relatively fast maximum aperture of f/5.6, the lens can yield some surprising results.
Given its size and weight this lens is incredibly quick to find focus, using Canon's USM system to guide the elements into the optimum position as quickly as possible. Minimum focussing distance is a hefty 14 metres but what else would you expect with a lens with this sheer reach?
The EF 1200mm features several modes, located at the rear left of the lens. These include 3 different focusing speeds, focus preset, AF/MF switch, tone switch and focus limiting. The lens mount is also of unique design. A knob to the rear allows you to control the smoothness with which you can turn the entire rear section of the lens allowing the user to shoot in portrait, landscape or anywhere in between without you having to turn the entire lens! The rear of the lens also houses the 42mm drop in filter.
Featuring a huge built in lens hood to optimise results in any shooting environment, the Canon EF 1200mm can also be coupled with a 1.4x or 2x extender. If 1200mm isn't long enough for you, you can enjoy focal lengths of 1680mm f/8 and 2400mm f/11 with these extenders respectively.
With the serial code 220, from our efforts we have summised that this lens was built towards the rear end of Canon's limited 1200mm production run.
[Images via MPB Photographic]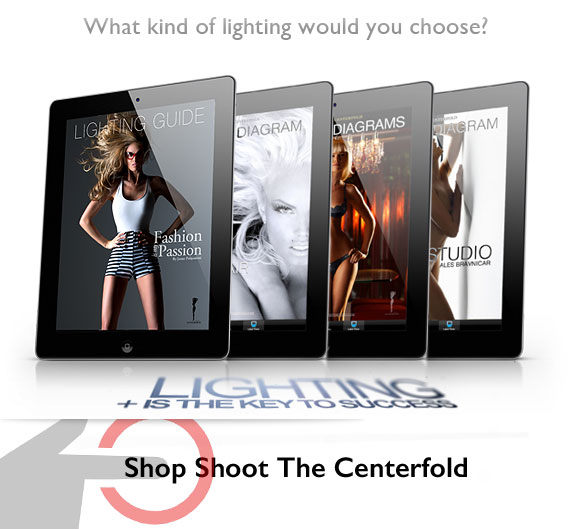 © 2014 Copyright ShootTheCenterfold.com. All rights reserved.