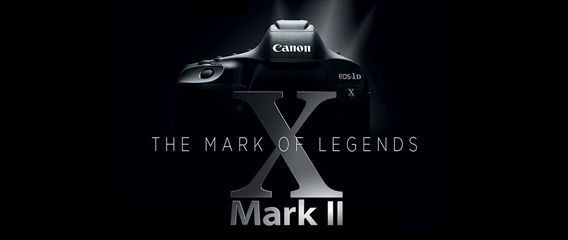 Camera manufacturer Canon has been consistently in the headlines in the past few years with release after release of newer, improved and massively powerful DSLRs.
Canon widened eyes less than a year ago with their 50 MP EOS-5DS R, a resolution previously only attainable with much more expensive medium format systems. With the release of the EOS-1DX Mk II, they've significantly improved over their previous flagship.
The EOS-1DX Mk II boasts a 20.2 MP full-frame CMOS sensor and is powered by dual DIGIC 6+ image processors with allow for some incredibly fast scene captures. It can buffer up to 170 full-size RAW files at 16 fps with the aid of CFast 2.0TM cards. They have also included new digital lens optimizer technology that drastically improves resolution and detail.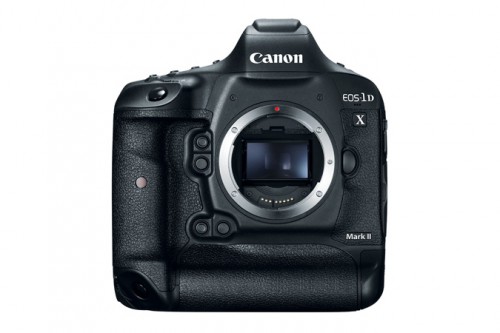 High ISOs seem to be as popular as high MP counts and the EOS-1DX Mk II likely won't disappoint as its sensor has a range of 100 to 51,200 with an expansion up to 409,600. Nikon recently released their latest flagship, the D5, that allows for ISO expansion up to 3,280,000 but image quality seriously suffers at this high of a range to the point where it's basically unusable. In comparison tests  it's easy to see that both cameras do fairly well up to ISO 800 but image quality (especially color details) quickly begins degrading from ISO 1600 and up.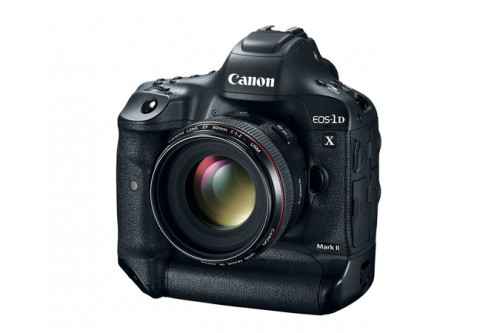 Aspiring filmmakers as well as photography enthusiasts who wish to jump into video will be pleased to hear that Canon continues to improve in this category with every iteration of their flagship cameras. The EOS-1DX Mk II not only has the capability to shoot full HD video like its predecessor but also shoots 4K video at 60 fps.
Specifications
20.2MP Full-Frame CMOS Sensor
Dual DIGIC 6+ Image Processors
3.2″ 1.62m-Dot Touchscreen LCD Monitor
DCI 4K Video at 60 fps, 8.8MP Still Grab
61-Point High Density Reticular AF II
Native ISO 51200, Expanded to ISO 409600
14 fps Shooting, 16 fps in Live View
Dual Pixel CMOS AF and Movie Servo AF
Built-In GPS, CFast & CF Card Slots
The EOS-1DX Mk II is compatible with EF lenses so if a photographer is looking to upgrade, they will likely not need to worry about their existing lens collection (assuming they are already a Canon shooter). Interestingly, the new flagship is being listed for $5999, $700 less than the list price of the 1DX Mk I (and $500 less than their closest competitor Nikon's D5).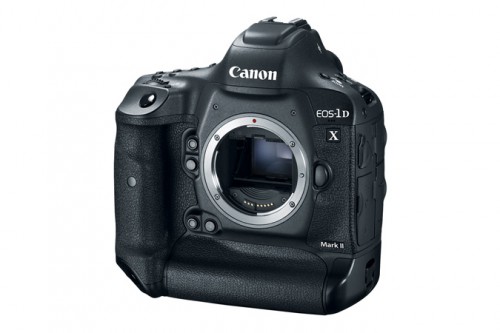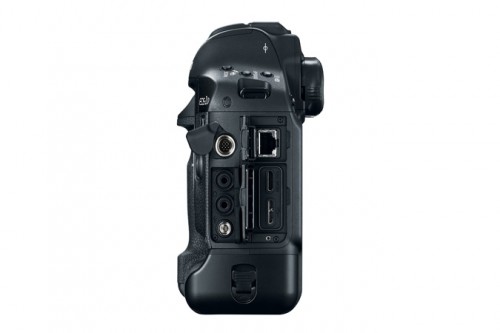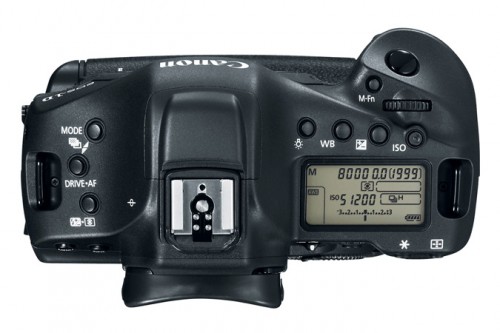 It appears that Canon is paying attention to Sony who seems to be releasing a new version of their a7R line at breakneck speed. Canon is continuing to stay vigilant by making improvements and updating their professional and prosumer cameras on a consistent yet realistic schedule.
© 2016 Copyright ShootTheCenterfold.com. All rights reserved.