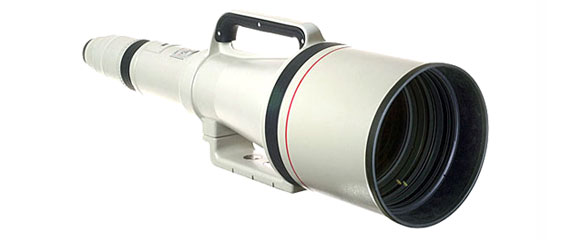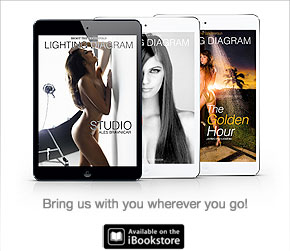 If you have money to burn and want to prove that "size matters," here's your chance. B&H is currently listing a used Canon 1200mm f/5.6L lens for just $180,000 with a condition rating of 9+. And it comes with free shipping, a lens hood, and a case. What are you waiting for? You can now zoom to those hard to reach places. Its a done deal!
And to top things off, you can also add a gigantic NASA 2540mm f/8 mirror tele lens to your collection. The lens was used by NASA to track the Saturn V and similar space crafts. It can now be yours for a measly $33,500.00.
Note! NASA's 2540mm f/8 mirror tele lens seem to have been just sold. Better luck next time!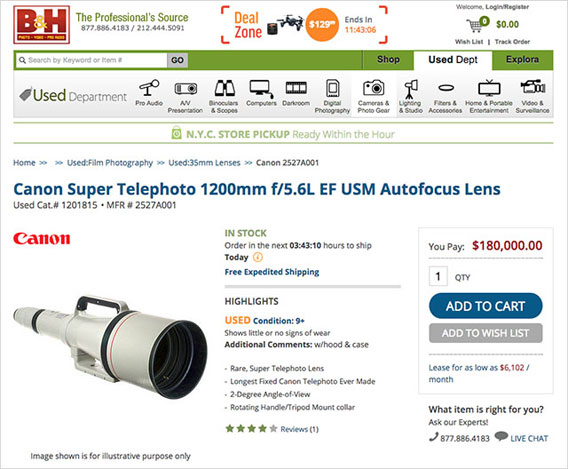 "The Canon 1200/5.6L USM, the longest fixed telephoto lens ever built by Canon, contains 13 elements (2 Fluorite) in 10 groups and focus' down to 49.5′. With an angle-of- view of about 2° on a full-frame 35 mm camera, calling this lens a 'tele' is like calling King Kong a monkey.
Built-to-order by Canon from 1993 to 2005, each lens was hand-crafted at the rate of about 2-per-year and a delivery time of about 18 months. Only a dozen-or-so were ever made. Who bought them? National Geographic magazine and Sports Illustrated are known to own a couple, the Feds probably have a few squirreled away somewhere, and a few well-heeled photo enthusiasts.
This particular lens is extremely clean inside and out. Included with this lens is a leather slip-on 'lens cap', the original fitted aluminum trunk case, a custom trunk case with wheels that holds the original trunk case, and a prodigious measure of ego satisfaction. Weighing in at over 36lbs and an overall length of 33 inches, a sturdy tripod and pan/tilt head is highly recommended.
Pack mule not included.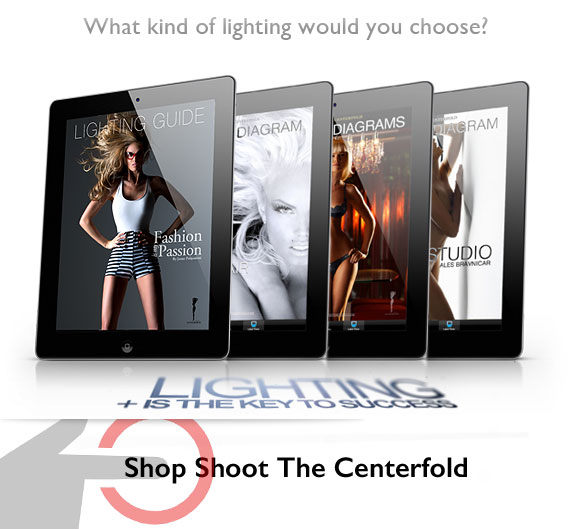 © 2015 Copyright ShootTheCenterfold.com. All rights reserved.