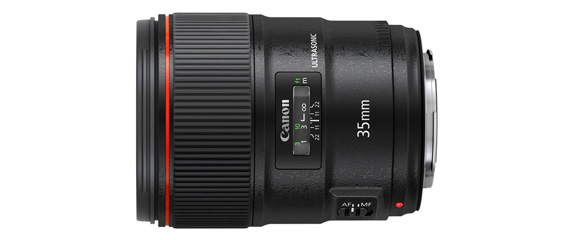 Canon U.S.A., a leader in digital imaging solutions, today introduced the new EF 35mm f/1.4L II USM lens for EOS system cameras – a wide-angle fixed-focal-length Canon EF lens that is the world's first to utilize the Company's newly-developed and exclusive Blue Spectrum Refractive Optics (BR Optics). This new optical technology utilizes organic material newly developed by Canon to achieve a higher level of chromatic aberration correction than other existing technologies resulting in outstanding high-quality imaging performance.
Canon's proprietary Blue Spectrum Refractive Optics (BR Optics) incorporate a new organic optical material with unique anomalous dispersion characteristics for use in camera lenses. The molecular design of BR Optics refracts blue light (short wavelength spectrum) to a greater degree than other existing optical technologies including UD glass, Super UD glass and Fluorite, to control color fringing as effectively as possible. When placed between convex and concave lens elements made from conventional optical glass materials, BR Optics help to produce sharp images with outstanding contrast and color fidelity by thoroughly reducing axial chromatic aberration.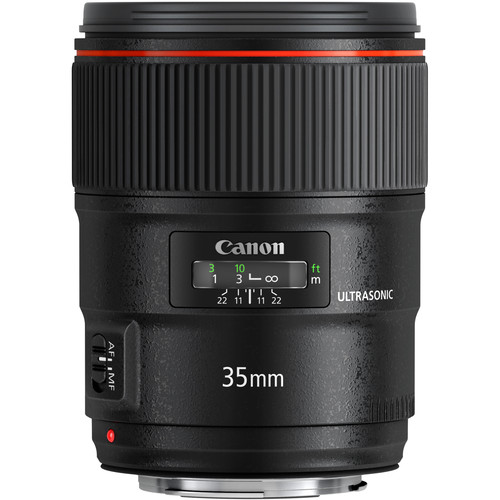 In addition to BR Optics, the new lens incorporates two aspherical elements and one UD glass element in a 14 element, 11 group optical formula. The EF 35mm f/1.4L II USM lens also features Canon's proprietary Sub-Wavelength Structure Coating (SWC), applied to the rear surface of the first and second aspheric lens elements to help combat flare and ghosting caused by light rays entering the lens at a large angle of incidence. The lens also offers best in class minimum focusing distance at 0.28m (approximately 11 inches) resulting in an increased maximum magnification of 0.21x – ideal for capturing close-up subjects. Autofocusing is swift and virtually silent due to a rear-focus optical system and Canon's original Ring USM focusing motor. Full-time mechanical manual focusing is also available even when the lens is set to AF mode.
The Canon EF 35mm f/1.4L II USM lens features improved durability over its predecessor. As with all L-series lenses, this new lens is highly resistant to dust and water — making it ideal for outdoor photography, even in harsh conditions. The high-grade design of the lens provides users with a substantial and luxurious feel, as well as optimal operability. In addition, a fluorine coating on the front and rear lens surfaces helps to repel liquids and dust particles, and makes the lens easier to clean.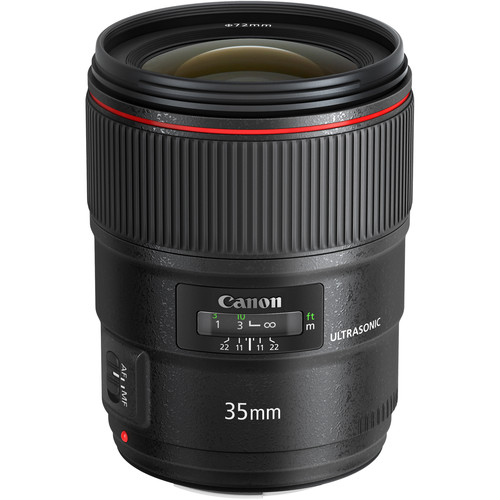 Product Highlights:
EF Mount L-Series Lens/Full-Frame Format
Aperture Range: f/1.4-22
Blue Spectrum Refractive Optics
Two Aspherical Elements, One UD Element
Subwavelength and Fluorine Coatings
Ultrasonic Autofocus Motor
Full-Time Manual Focus Override
Weather-Sealed Design
Rounded 9-Blade Diaphragm
Prime wide-angle lens is designed for full-frame Canon EOS DSLRs, and can also be used with APS-C-sized sensors where it will provide a 56mm equivalent focal length.
The Blue Spectrum Refractive Optics element refracts shorter wavelengths of the visible spectrum (blue light) in order to significantly reduce chromatic aberrations and color fringing.
A pair of aspherical elements and one UD element also help to control aberrations and distortions for sharper, clearer image quality.
Subwavelength Coating minimizes surface reflections, ghosting, and flare for increased contrast and color fidelity.
The Ultrasonic Motor offers fast and quiet autofocus performance and also permits full-time manual focus control by simply rotating the focusing ring.
A minimum focus distance of 11″ with a 0.21x maximum magnification benefits working with close-up subjects.
Fluorine coatings on the front and rear surfaces help reduce fingerprints and smudging.
Featuring the L-series designation, this lens is also dust and moisture-resistant for use in trying conditions.
A nine-blade aperture provides smooth and pleasing out-of-focus areas in selective focus images.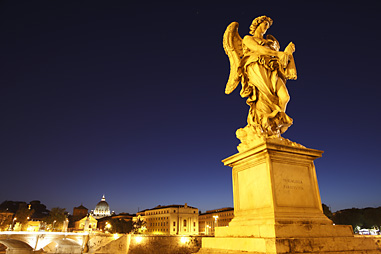 Sample image
Pricing and Availability
The new Canon EF 35mm f/1.4L II USM lens is compatible with 72mm filters and will be supplied with Lens Hood EW-77B and Lens Pouch LP1219. It is scheduled to be available in October 2015, for an estimated retail price of $1,799.00. For more information including specifications and an MTF chart, please visit Canon.com
© 2015 Copyright ShootTheCenterfold.com. All rights reserved.