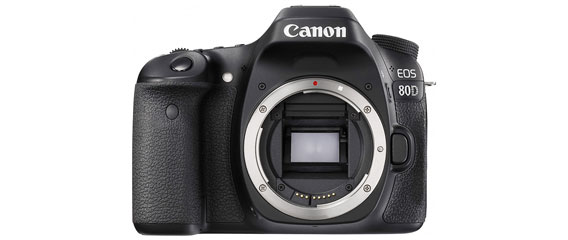 Canon wasn't first in the SLR video race, but many filmmakers embraced the EOS 5D Mark II and 7D for professional work. But autofocus during video recording, a big want for consumers and those working on projects without a focus puller available, has long been a weakness of SLRs.
With the exception of Sony models, which use EVFs and the same dedicated focus system for both stills and video, SLRs that rely on focus off of the image sensor focus much more slowly than traditional camcorders.
Canon went a long way to change that notion with 2013's EOS 70D for $999.00. It was the first model to leverage on-sensor Dual Pixel AF, a system that allowed for quick, smooth transitions in focus without the hunting back and forth that is associated with contrast-based methods.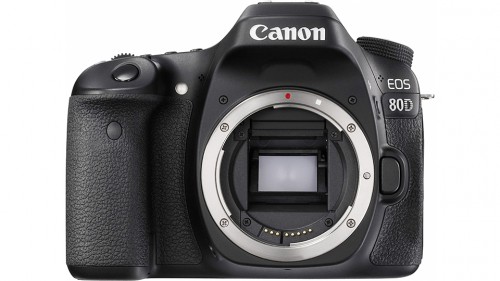 The new 80D utilizes the same autofocus system for video, and adds a few other features for videographers. They include a headphone jack for audio monitoring, and the capability to push the ISO all the way to 25600 when recording footage. Other video features remain the same—there's still a vari-angle touch-screen LCD and video still tops out at 1080, but the maximum frame rate has been increased to 60fps. Unlike the upcoming Nikon D500, there's no 4K recording, nor is there the ability to output a clean video signal over HDMI. But the Nikon can't rack focus as smoothly as the 80D, which is certainly an appealing function for videographers.
The 80D offers more improvements in autofocus for capturing stills using the optical viewfinder. Its focus system has been improved—it now includes 45 points, all of which are cross-type, and can function in illumination as low as -3EV. Of the points, 27 support focus with lenses with a maximum f/8 aperture (this includes f/4 glass with a 2x teleconverter attached and f/5.6 lenses with a 1.4x teleconverter). The maximum shooting rate is 7fps with continuous autofocus enabled.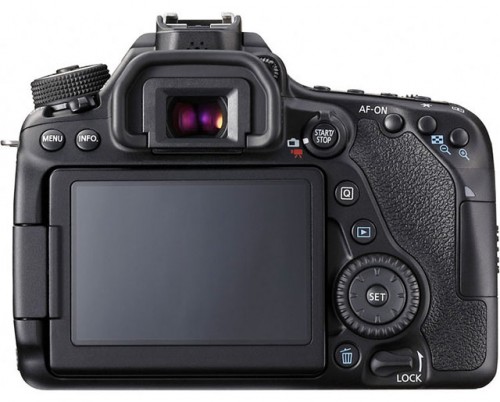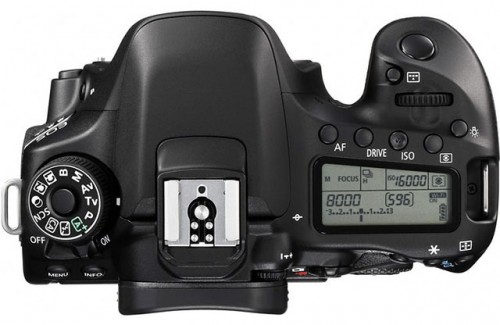 The 80D's resolution has been increased to 24 megapixels, but it still uses an APS-C sensor and is compatible with EF-S and EF lenses. Its native ISO tops out at 16000, but ISO 25600 and ISO 51200 are available as extended modes when shooting stills. The camera is powered by a Digic 6 image processor and features a 7,560-pixel RGB meter that is sensitive to both visible and infrared light for more accurate scene recognition and truer skin tones. The 80D is priced at $1,199 as a body only and is scheduled to ship in March.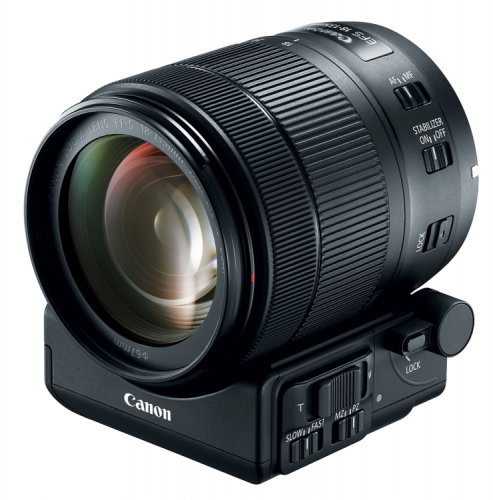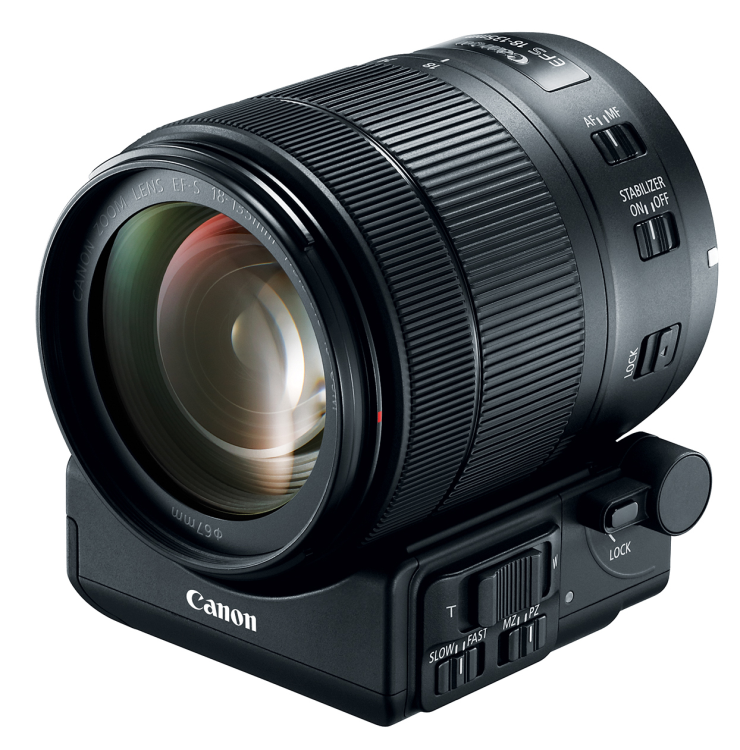 It will also be available with a new kit lens, the EF-S 18-135mm f/3.5-5.6 IS USM. Canon has no shortage of 18-135mm lenses—including the EF-S 18-135mm f/3.5-5.6 IS STM for $549.00 that is bundled with the 70D. The new lens features a more powerful, but still silent, USM focus motor. It drives the glass at speeds about 4.3 times that of the STM lens when zoomed all the way in, and 2.5 times as fast at the wide angle. This is due to a new Nano USM motor with a flat design.
Faster focus isn't the only reason to consider a new 18-135mm. As of now it's the only lens that can be used with Canon's new Power Zoom Adapter PZ-E1. It's an external motor that for the lens that can adjust its focal length. It clips to the bottom of the lens and can be controlled via a tethered connection or smartphone app, with three speeds of zoom available. The PZ-E1 is powered by AAA batteries and is going to sell for $149.99 when it arrives in June.
The 80D can be had in a kit with the new 18-135mm for $1,799. The lens will sell for $599.99 on its own. To complete the video kit, Canon is also bringing its first microphone to market. The Directional Stereo Microphone DM-E1 features a standard 3.5mm connection, mounts in a shoe, and includes a windscreen. It's priced at $249.99 and will go on sale in June.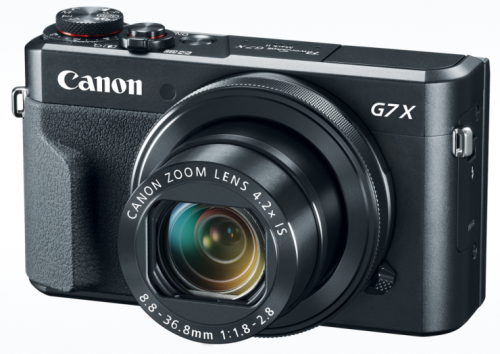 In addition to the new SLR and accessories, Canon is unveiling a pair of compact cameras. The premium PowerShot G7 X for $599.00 is getting a makeover in the form of the new G7 X Mark II. Many of the specs are the same—it still uses a 1-inch 20-megapixel image sensor, paired with a 24-100mm f/1.8-2.8 zoom lens.
But there are improvements that make it worthy of a Mark II designation. The touch-screen LCD now tilts down, in addition to facing all the way forward, the lens control ring can be set to operate with click stops or without, and the EV compensation dial has been flipped so that positive figures are positioned to the front of the camera and negative to the rear, bring it in line with other Canon G cameras and the rest of the industry.
A new image processor, the Digic 7, promises to improve noise reduction by 1 stop when shooting JPGs and adds time lapse capability. It also does a better job tracking subjects—keeping a lock on your initial target, even if two people are moving quickly in the scene. If you're a JPG shooter, the G7 X Mark II also promises to capture more natural-looking images of backlit subjects.
The G7 X Mark II is priced at $699.99 and will ship in May.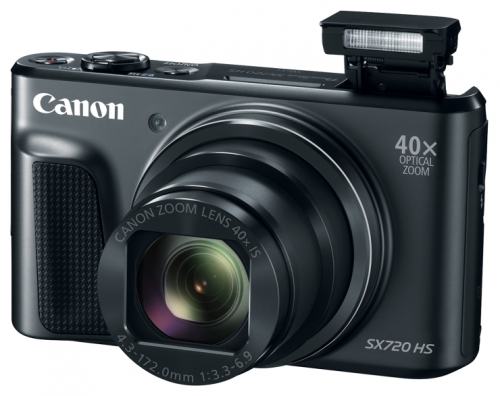 Finally, there's a new pocket-friendly superzoom. The PowerShot SX720 HS replaces the SX710 HS for $299.00. The zoom range has been improved—the SX720 HS features a 40x (24-960mm) lens, the image processor is a Digic 6, NFC has been added to the Wi-Fi, and the rear LCD resolution has been increased to 922k dots. Canon has also added support for in-camera battery charging via USB, but in a smart move has still opted to include an external battery charger for photographers who don't want to lose the use of the camera while a spare battery is charging. The image sensor is the same as the previous generation, however—a 1/2.3-inch, 20-megapixel CMOS sensor.
The SX720 HS is priced at $379.99 and will ship in March.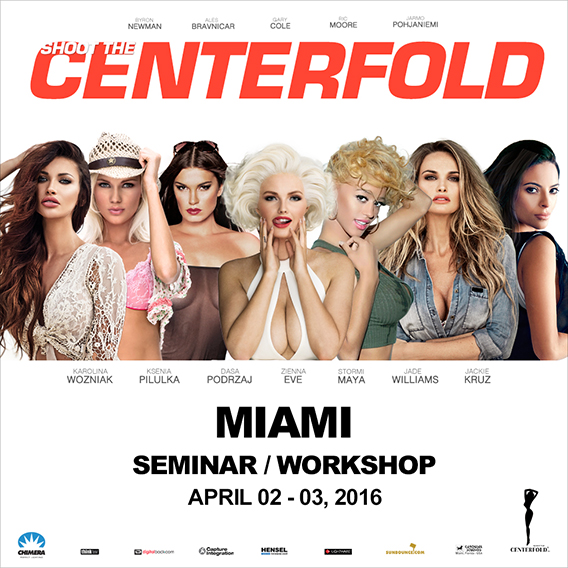 © 2016 Copyright ShootTheCenterfold.com. All rights reserved.