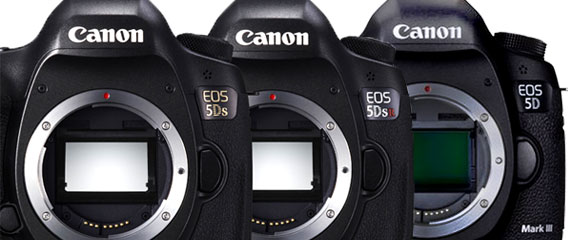 Photographers loyal to the Canon brand may now have a higher-resolution option than Nikon customers, but Nikon's scores in DxOMark — a core part of image quality — remain well ahead.
Canon's newest cameras might be the current leader in the SLR megapixel race, but test results released by DxO Labs show that the company still significantly lags rival Nikon when it comes to a core part of image quality.
DxO Labs, a French firm that rigorously analyzes camera image sensor performance, gave Canon's 50-megapixel, $3,700 EOS 5DS and $3,900 5DS R scores of 87 and 86, respectively. The numbers represent a hybrid score of how well the camera's image sensor performs when it comes to handling a wide dynamic range of bright and dark areas, capturing color richness and depth and avoiding noise problems in low-light conditions.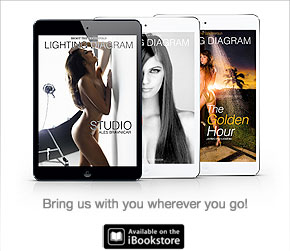 SLRs — single-lens reflex cameras — have bulky bodies and high price tags but remain widely used for their top image quality and flexible selection of interchangeable lenses. As smartphones increasingly handle people's everyday photography needs, point-and-shoot cameras are fading and higher-end camera models are becoming more important to camera maker's businesses.
The 87 and 89 are the best scores for Canon cameras — the 22-megapixel, $2,500 EOS 5D Mark III comes in at 81 and the 18-megapixel, $5,300 EOS 1D X scored an 82. But Canon still significantly trails Nikon and Sony models. For example, Nikon's 36-megapixel, $3,000 D810 sits atop atop the DxOMark list with a score of 97, and Sony's 36-megapixel $1,900 A7R scores 95. These cameras all employ large full-frame cameras whose sensors measure 36x24mm, the size of a conventional frame of film from earlier days of photography, but the 5DS and 5DS R don't even outdo the 24-megapixel, $1,200 Nikon D7200, which uses a smaller 15.6×23.5mm sensor.
That's bad news for Canon, which despite being the dominant camera maker has struggled for years to keep up with image-quality scores from its top rival, Nikon, which has benefited from high-quality sensors built by Sony. A decade ago, Canon's top score was 74 but Nikon's was just 64.
Sensor quality is just one aspect of a camera's performance alongside ruggedness, autofocus speed and accuracy, image processing, lens selection, video abilities and more. But the image sensor is the heart of a digital camera, and the 5DS models' lagging scores mean Canon still suffers a competitive weakness when trying to attract Nikon shooters or to keep its own customers from jumping ship.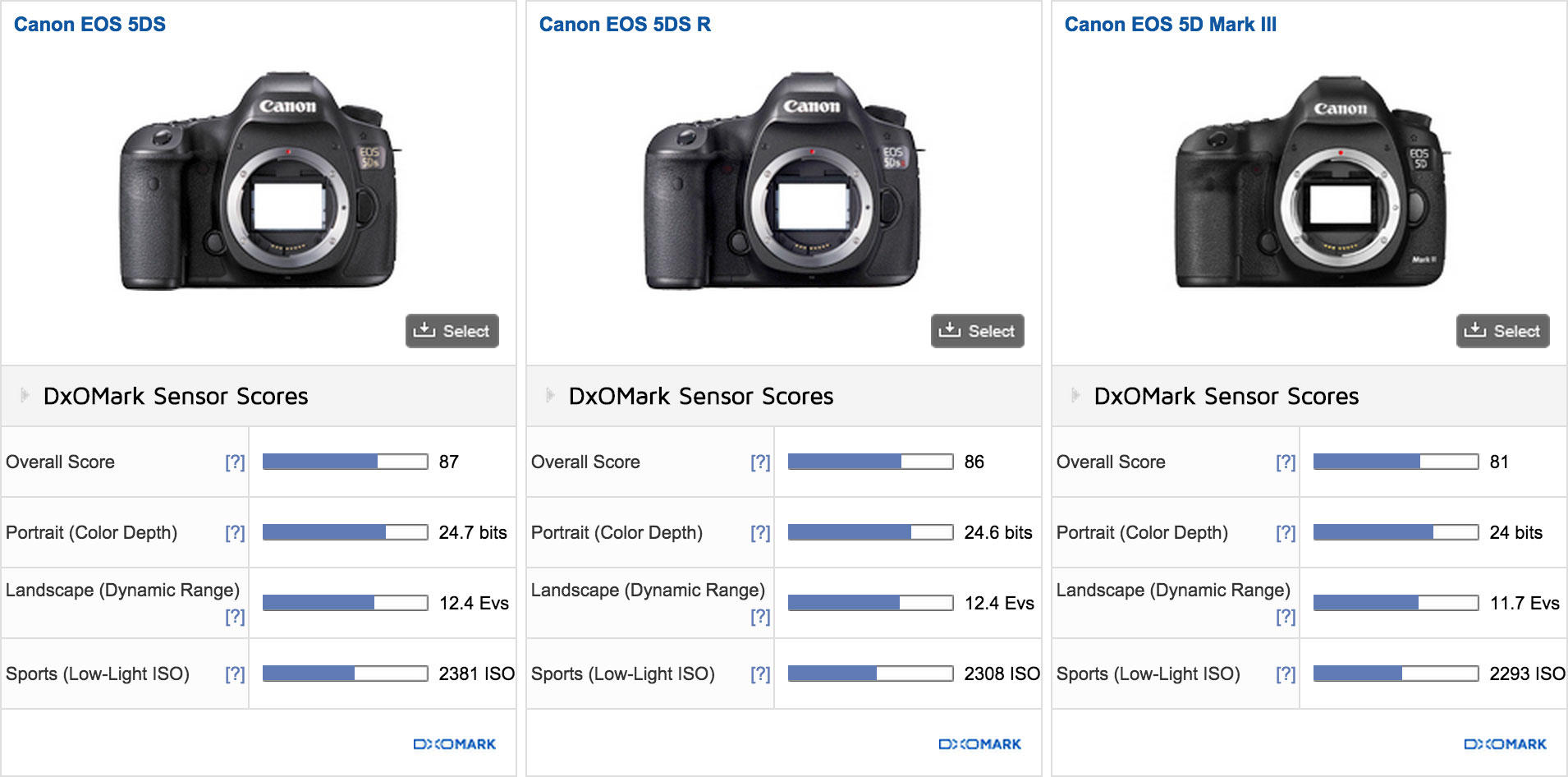 DxOMark's image-sensor tests –  Click here to enlarge the image
Canon overall has maintained a strong customer base, and Canon shooters stand to benefit from the new sensor. The higher 50-megapixel resolution is helpful for professionals and enthusiasts shooting detail-rich landscapes, printing large prints ensuring there will be plenty of pixels remaining after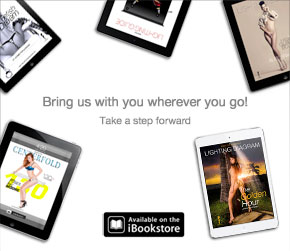 cropping out unwanted parts of a frame. And according to DxOMark scores, the new sensor offers better color and dynamic range performance compared to the 5D Mark III.
The DxOMark scale doesn't have a top end. The company says a score difference of 15 points equates to about one f-stop of better performance, meaning that a camera with a 15-point advantage performs as well as a rival while needing only half as much light.
The Canon 5DS follows Canon's traditional designs with an optical layer called an optical low-pass filter or antialiasing filter that helps prevent distracting "moire" patterns that degrade images of fabric patterns. The 5DS R has a layer to cancel this filter's effect for better sharpness.
RED Epic Dragon is the first camera to break the 100-point DxOMark sensor score barrier!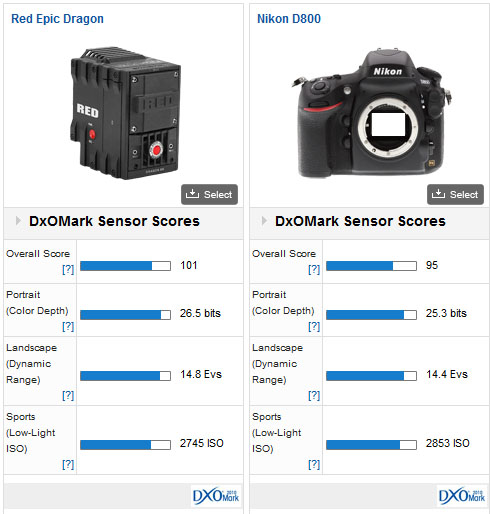 Thanks to exceptionally low noise levels at base ISO, which in turn accounts for the wide dynamic range and very high color depth, the Epic Dragon dethrones the 36-Mpix Nikon D800, Nikon D800E and Sony A7R from their previously held positions.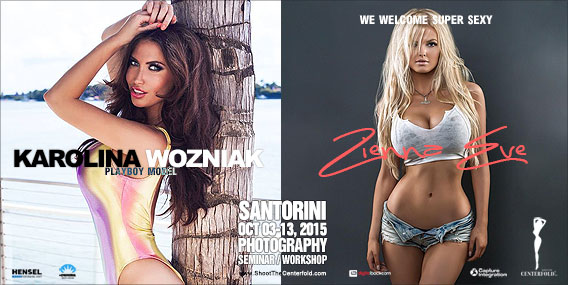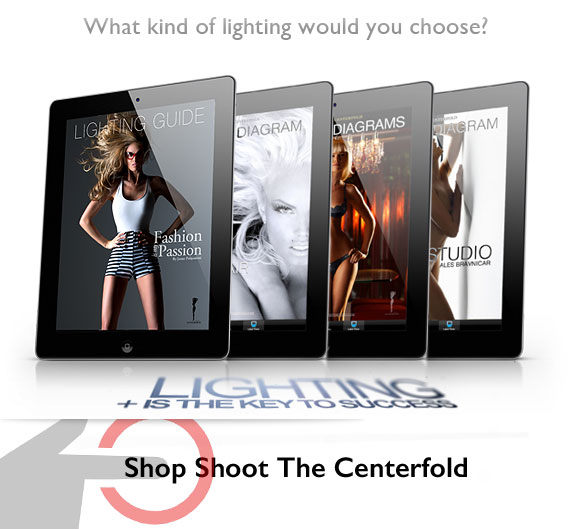 © 2015 Copyright ShootTheCenterfold.com. All rights reserved.