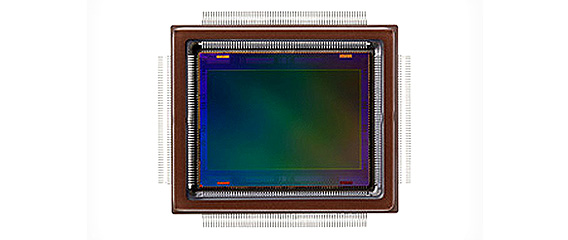 With the announcement of the EOS 5DS and 5DS R last February, camera manufacturer Canon had photographers with insatiable appetites for megapixels drooling over the thought of a 50 megapixel image coming from a DSLR. Canon isn't one for sitting back on their laurels and today's announcement is sure to get those megapixel-hungry photographers' jaws dropping.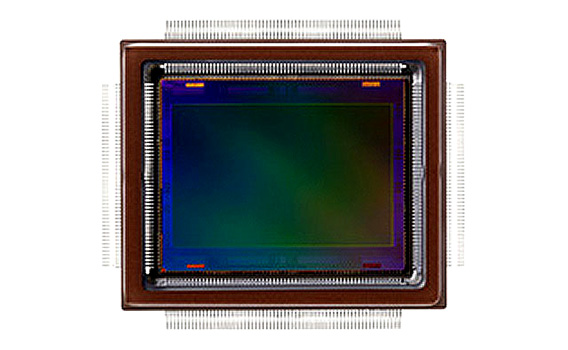 The Canon-developed approximately 250-megapixel CMOS sensor)
Today's Canon announced that they have developed a CMOS sensor that incorporates a staggering 250 megapixels (19,580 by 12,600 pixels) that is smaller than the size of a 35 mm full-frame sensor. The APS-H-size CMOS sensor comes in at approximately 29.2 by 20.2 mm.

According to their release, the sensor was able to capture images where the viewer could distinguish the lettering on a flying airplane at a distance of 18 km from where the shot was taken. I can already hear the collective groans from retouchers around the world with the implications of having to deal with files this detailed and likely massive in size.
Not all sensors are equal and with most CMOS sensors, an increase in pixel counts doesn't necessarily equate to an increase in quality. Higher pixel counts can result in an increase of signal volume which
causes issues such as signal delays and discrepancies in timing. However, Canon has addressed these issues. The camera manufacturer has utilized circuit miniaturization and enhanced signal-processing technology to achieve an ultra-high signal readout speed of 1.25 billion pixels per second enhance despite it's incredible pixel count.
Because of this, the sensor enables the capture of ultra-high-pixel-count video at 5 frames per second. How high is ultra-high? The video footage's resolution was approximately 125 times that of Full HD video (1920 by 1080 pixels) and approximately 30 times that of 4K video (3840 by 2160 pixels). With that type of footage, users could crop and zoom into video without sacrificing image resolution or clarity.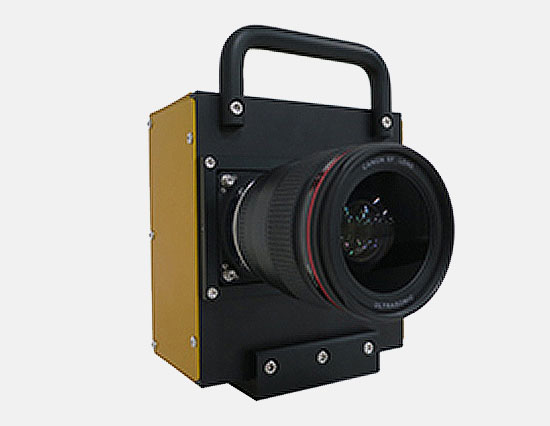 A camera prototype equipped with thenewly developed CMOS sensor
(Shown with EF35mm f/1.4 USM lens)
For the average user (and likely even the more than average user) 250 megapixels could be complete overkill. And video at 5 fps would be unusable for any commercial application. So who is the target audience for this sensor? According to the release, it appears that the application would be for specialized surveillance and crime prevention tools and ultra-high resolution measuring instruments and industrial equipment. But they don't leave out the photographers interested in art as they include "the field of visual expression" in their list of applications.
So what does this mean for us? At this point, probably nothing. However, rest assured that the megapixel war is still raging and Canon is blasting away on the front lines and are pushing the envelope in both still and motion imagery. In the meantime, check out the already impressive 50 megapixel EOS 5DS and 5DS R.
© 2015 Copyright ShootTheCenterfold.com. All rights reserved.