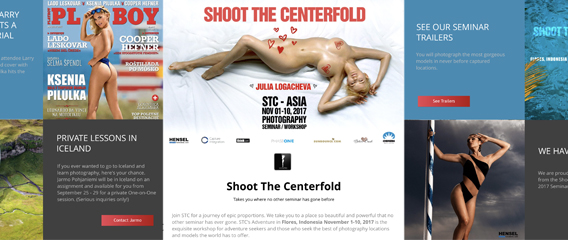 If you have forgotten to sign up for our newsletter, don't worry! Click here and see what happens in the world of Shoot The Centerfold.
8 topics you don't want to miss
Shoot The Centerfold announces Flores, Indonesia seminar
We have chosen stunning Julia Logacheva as our first model pick
See our smoking seminar trailers by Jarmo Pohjaniemi
Best photo from STC Santorini 2017 announcement
STC attendee Larry Johnson shoots a Playboy pictorial and cover
Private One-on-One session available in Iceland this September
Check out our ultimate photography location for the November seminar
Tips!
© 2010-2017 Copyright ShootTheCenterfold.com. All rights reserved.