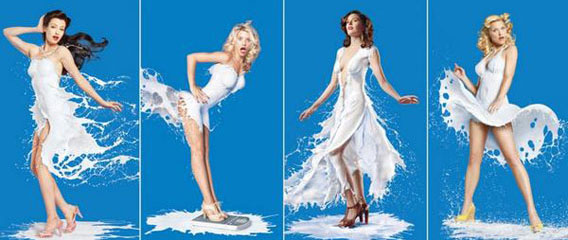 Coca Cola is no stranger to controversy lately. The company got all but skewered in Laurie David's documentary Fed Up and now their latest campaign to sell, of all things, milk, is being greeted by angry words and accusations of sexism.
Fairlife is the brand of milk that Coca Cola is now marketing. The milk boasts 50% more protein and 50% more calcium with 50% less sugar (and it's twice the price of regular milk). The marketing features the photographic works of Jaroslav Wieczorkiewicz where he has created "dresses" on his models using a composite of splashing milk.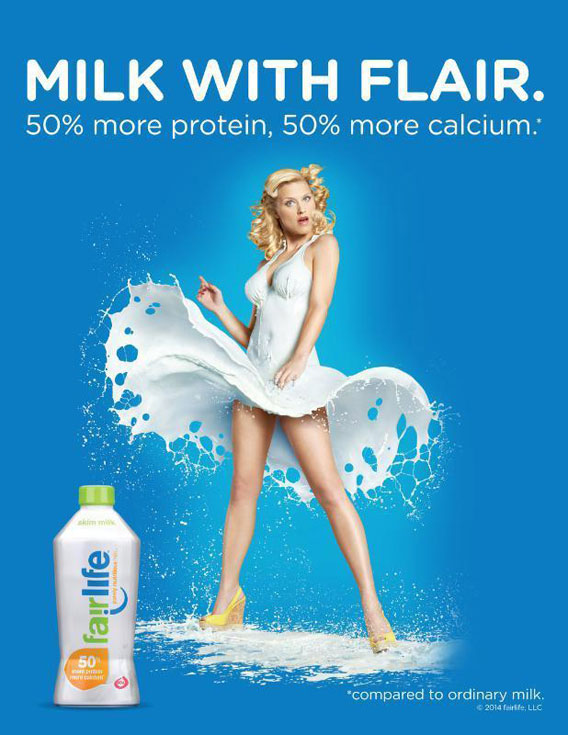 The models are all covered and beyond a campy pin-up look, the women aren't being demeaned in any way. Tag lines such as "Drink what she's wearing" and "Better milk looks good on you" are creating quite a stir with some journalists who are outraged asking, "At what point did milk, a humble drink traditionally marketed for children and teenagers, become associated with pin-up girls?"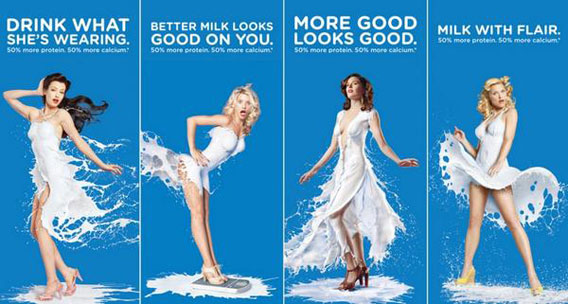 This is not the first campaign to use Wieczorkiewicz's milk composites. Paul C. Buff used some of his milk dress photos to sell their popular Einstein strobes. I don't recall PCB being accused of blatant sexism though.
We at STC are clearly biased as we focus much of our attention on capturing the beauty of women in and out of their dresses, milk or otherwise. But it is our perspective that the photos are not demeaning to women at all. But is this a case of journalistic overreaction or a case of corporate marketing using sex to sell their products?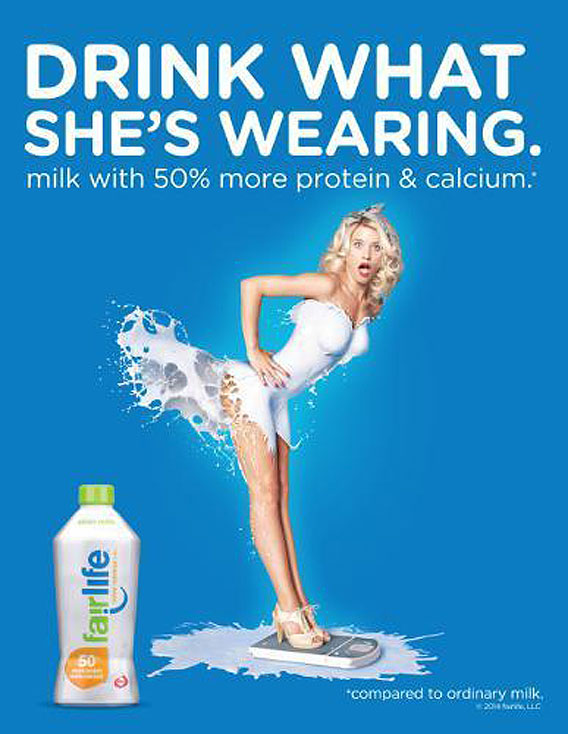 Go behind the scenes with photographer Jaroslav Wieczorkiewicz and see step by step on how he creates his magical milk images.
Your opinion is yours to decide but wherever your feelings align, know that Coke has reacted to the heat and said they are dropping the campaign and replacing with something new in 2015.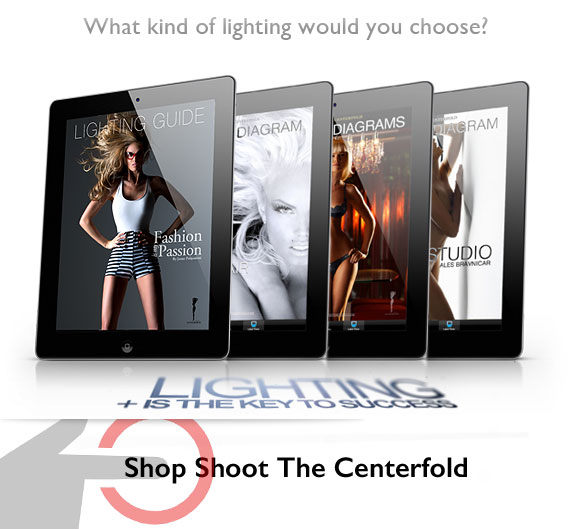 © 2014 Copyright ShootTheCenterfold.com. All rights reserved.