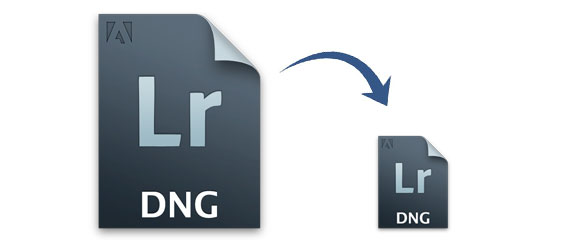 Need to send someone some RAW photographs but hate the fact that they weigh tens of megabytes each? You can actually resize the files to smaller sizes quite easily in Lightroom, making sending small copies back and forth a snap.
It's a built-in feature that's a part of the software's Export tool. To get started, let's find a hefty RAW file that would be a pain to send through email. This one weighs in at 26.1 megabytes: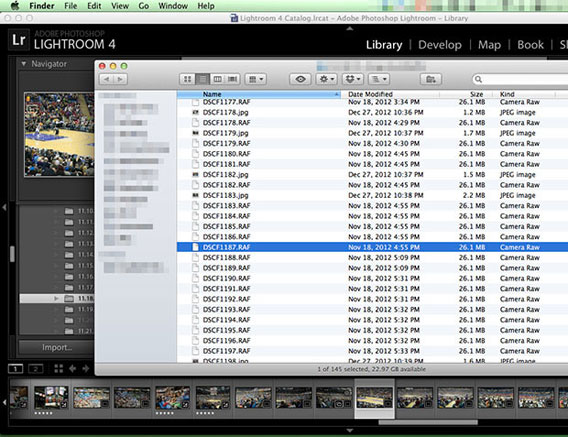 Right click the photograph, and select Export->Export: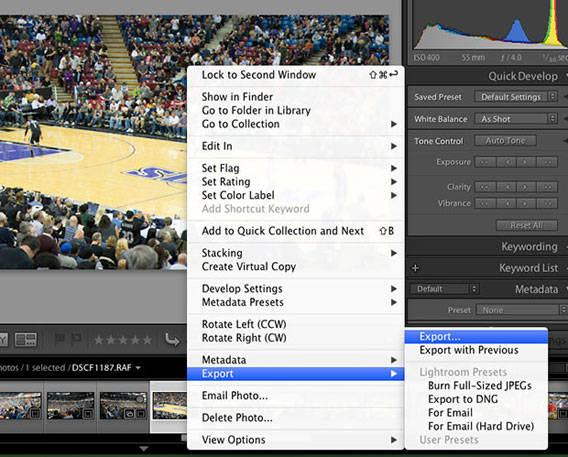 In the resulting menu, choose DNG as your image format, select Medium for JPEG Preview, and check the "Use Lossy Compression" box. Under Image Sizing (the panel underneath File Settings), click the Resize to Fit box, make sure it's set to Long Edge, and set the size to 2560 pixels (or whatever size you'd like to send):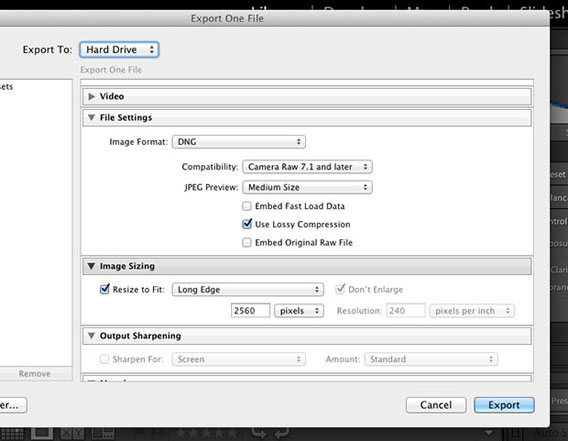 Once you have those settings down, click the Export button to save the DNG file to your computer. In the case of the RAW file used in this example, we were able to drop the file size from 26.1MB to a very emailable 1.7MB!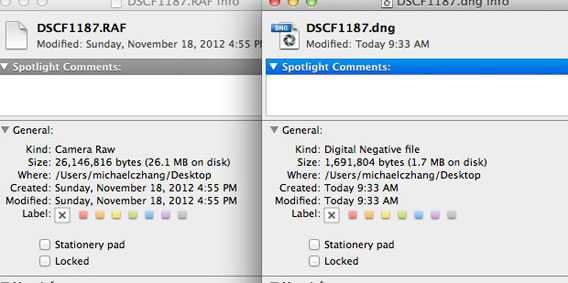 The tradeoff to all this is that you're sending a lower-res, lossy version of the original RAW file. It's not the original, but it's a RAW file that you can easily share and get feedback on.


© 2013 Copyright ShootTheCenterfold.com. All rights reserved