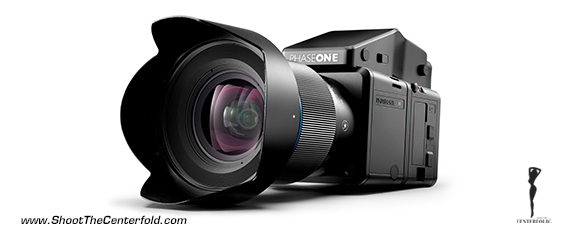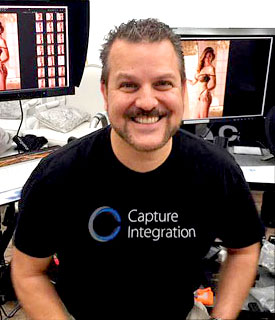 Dave Gallagher and his company Capture Integration have been a loyal STC camera sponsor in a big way for many years. I mean in 100MP hefty chunks! And now, it's with the incredible all-new 150MP Phase One IQ4 digital backs for you to use along with every single Schneider Leaf Shutter lens made today. Come experience it all at STC Santorini 2019 this October 24-31.
There's something to be said about medium format cameras and today's large DSLR and mirrorless cameras. How do they compare with a mammoth megapixel Phase One, and how does my model "Lilly" appear in a large format file compared to my affordable camera? Let's ask Dave himself and see what he has to say?
Interview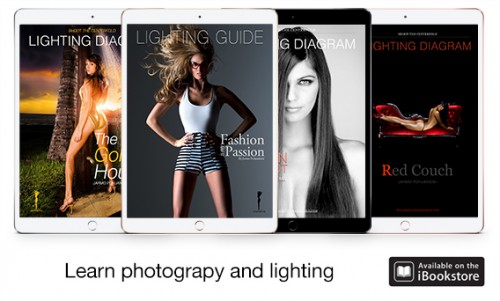 STC: We are delighted to have you return to STC Santorini 2019. There are many quality reasons why you're an invaluable team player. It's not only because you Capture Integration are our camera sponsor, but it's also your experience and incredible technical skill-set that keeps us and our attendees wanting you to come back.
Dave: Jarmo, working with you is always a delight. Whether it's in your backyard in Miami or halfway across the globe. When I choose to work with someone, it's because they present themselves, their company and their brand in a professional manner. From the first time we worked together in Las Vegas, I knew that we would be working together on many more occasions.
STC: Tell us about the new wonder, the incredible new Phase One camera system and software you are bringing to STC Santorini 2019.
Dave: First off, I am a gear nerd and love the highest quality photo products. The reason I am associated with Phase One is because of that. They make the worlds highest quality photographic capture software and products. And honestly, there is nothing that comes close. Capture One is the gold standard in tethered capture. An incredible 99.9% of all professional studios I work with use it. It's stable and incredibly reliable. Photographers can depend on it for their critical jobs and have full confidence in its fast and efficient workflow.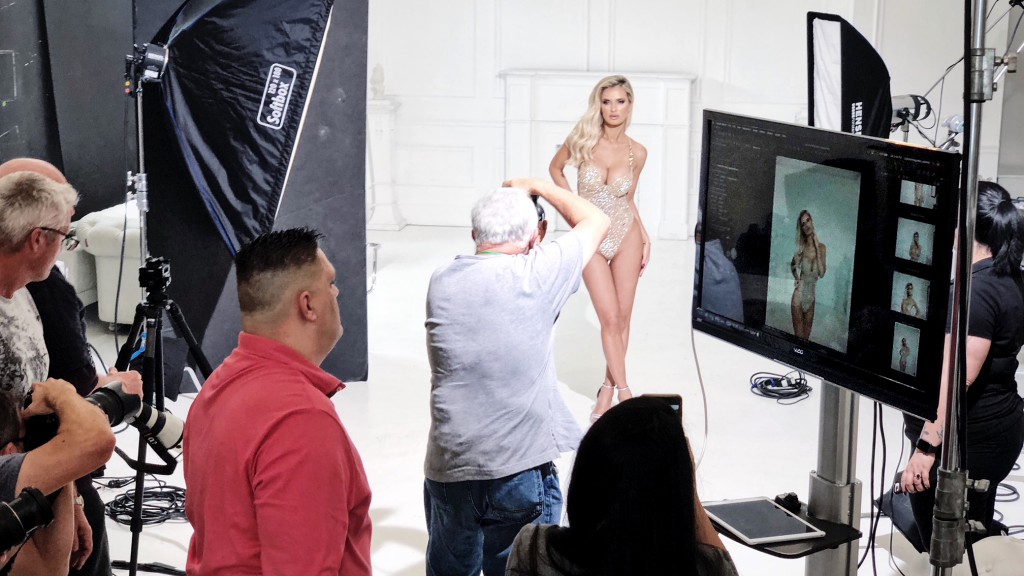 Shoot tethered to Capture One and review the results
We will tether for part of the workshop, just so the attendees can understand the reasons why I use it and feel so comfortable with it. They can see first hand what a difference it makes and how they might need it in their professional future. As for the medium format back, Phase One is the only manufacturer that has introduced a 150mp single frame capture. It is a full 645 true medium format sensor, with large juicy pixels rendering the highest quality capture available today.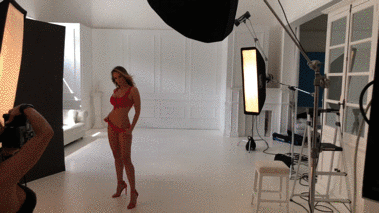 Dave Gallagher monitoring the Phase One workflow at STC seminar
Why shoot high quality and resolution? Because my clients deserve the best, and I want to be at the top of my field. There are many ways to achieve this, and delivering the highest quality product to my client is essential to me. The attendees will be able to play with the world's best camera, photographing incredible models, at one of the world's most beautiful locations. What is there not to love about that?
10 Reasons to Choose a Medium Format Digital Camera
Superior dynamic range
Accurate image color
The highest resolution possible
DOF like nothing else
Sharpness and acuity
Marketing your business
Connectivity to your process
Creative flexibility in cropping
The most advanced features
Stand above your competition
Bigger is Better
The XF Camera System is built using full-frame Medium Format sensors 2.5 times larger than the ones found in high-end DSLRs. Sensors this massive deliver a powerful combination of the highest possible resolution together with large, high dynamic range pixels and excellent wide angular response. The XF Camera System is quite literally the best of all worlds when it comes to digital image quality.
150MP resolution
The XF Camera System is available in multiple configurations, up to 150MP. Resolution this high delivers not only incredible detail but also provides creative flexibility, accommodating virtually any application requirement, be it print or digital.
Perfect 16-bit color
Balancing colors are equal parts art and science. Phase One has been working for over two decades to achieve perfection in colors across hardware and software, and the XF System is a direct reflection of that. You won't find better color depth or rendering than with an XF Camera System.
15 stop dynamic range
Using large sensor technology, the XF Camera System delivers unparalleled dynamic range, retaining unmatched detail in both highlights and shadows. With the new and exclusive 100 megapixels imaging sensor, the XF Camera System provides extreme long exposures of up to 60 minutes across 50MP, 60MP, 80MP & 100MP configurations. A fantastic creative tool, used by many of the world's leading photographers.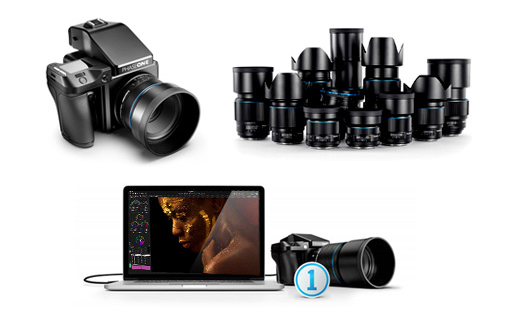 STC: There are other players in the market as well. The new Fujifilm GFX 100 Medium Format Mirrorless Camera seems to be on a wish list for many. What kind of future do you predict for the new Fujifilm camera and does it compare with the 100MP Phase One camera system?
Dave: My company sells all the equipment available today. I focus on what makes me tick, and that is the highest quality capture available. However, I also shoot the right tool for the job.
When I shoot sports, I grab my Canon. When I take a quick trip and want to travel light, I take my Leica. And, when I want the highest detail, I grab the Phase One."
"I want to focus on the subject matter and not the camera"With that said, next month we will see what Fuji will deliver in its first BSI 100mp sensor. I look forward to getting it in my hands and testing it. And honestly, that matters to me. Some "mirrorless" cameras are too small and feel wrong. The menus and buttons are tiny and poorly designed. However, others are made well and make sense. In my eyes, a camera is just a tool, and it needs to feel a part of me when I'm shooting. I want to focus on the subject matter and not the camera. When cameras are built correctly, it just becomes intuitive and a part of you. So yes, this new camera looks incredibly promising, and there's a great chance that one might make it in my camera bag with me to STC Santorini.
STC: Your background is in Imaging Science. What exactly does that mean, and why is it so important to know all the details?
Dave: Well, it goes back to my first comment about being a "gear nerd." I have a Bachelors of Science degree in Imaging from Rochester Institute of Technology. Why? I guess, its because as a kid, I loved the wonder of photography. It was magical, and I wanted to know how it worked. I was curious about things like, why the subject was inverted on my ground glass. How can grains of silver suspended in an emulsion, turn into an Irving Penn masterpiece? How is it possible to send wavelengths of light through a human's body and image their skeleton? I was fascinated with the process and wanted to gain as much scientific knowledge as I could. And, when I was graduating, the very first Kodak digital cameras were introduced, and it just naturally pulled me in that direction. My science degree from RIT has allowed me to understand the process and explain in layman's terms, to help my clients better create their art.
STC: There are many places in the world you could go and travel. What is it about Santorini that keeps you coming back? Indeed, the Greek salads are quite tasty, and Santorini's famous sunsets look great with the 150MP camera.
Dave: While I love seeing you (Jarmo), participating in the workshop, and photographing the world's most beautiful models, it's Santorini that draws me back. To explain it, the white architecture, blue skies, the Aegean Sea, and the stunning archipelago give me peace. One of the best parts of the workshop that you don't talk about, is your free time to shoot, explore and take it all in. The whole experience is something unique and I very much look forward to going back this year.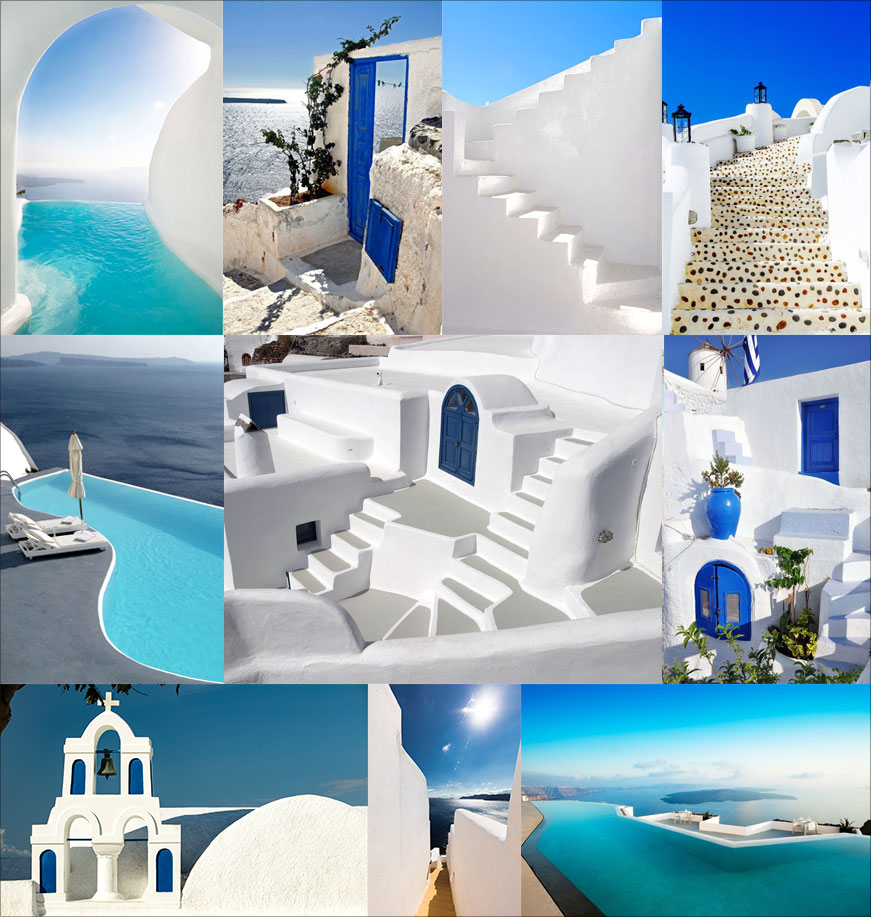 Santorini and its locations are some of the most beautiful places in the world
STC: You have 15 years in the business anniversary event coming up later this year, and Jarmo Pohjaniemi will be one of the master speakers. Tell us more about this event, and what can we expect?
Dave: I have been very fortunate to have my own business now for those 15 years. To celebrate this, we have put on a week of events in Atlanta that illustrates how incredibly lucky we are to be able to work with the world's best photographers. On Friday, November 8th we are capping off our week of events with a line up of speakers that Atlanta has never seen, and of course, how could this list be full without Jarmo? The Friday event will be free to the public. We will have a link with full details on our website soon, so stay tuned for more. We will see you all in Santorini this October 24 – 31. including the optional business day seminar.
Register for
STC Santorini 2019
and photograph our beautiful models with the
150MP Phase One camera
system. Learn what clients and editors are looking for. Understand how to become self-sufficient and in demand.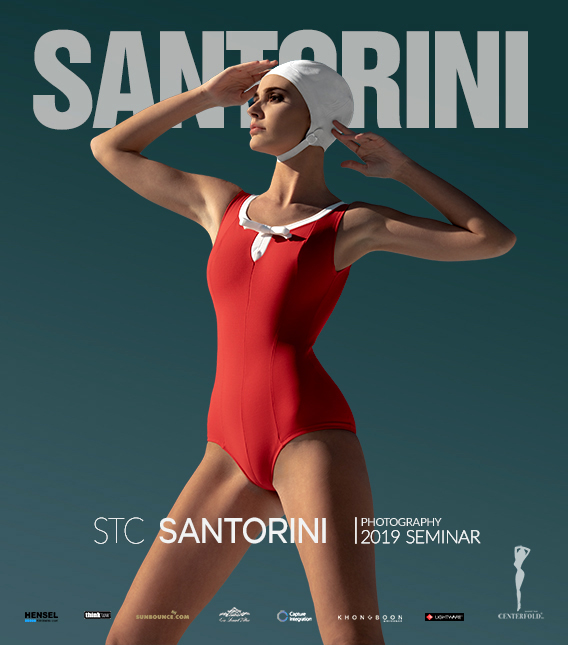 © 2010-2019 Copyright ShootTheCenterfold.com. All rights reserved.