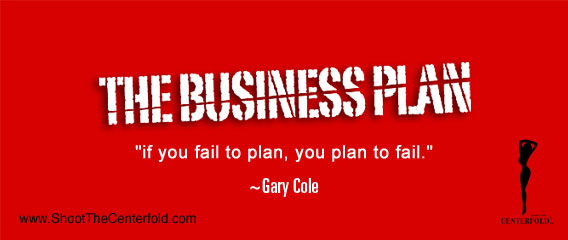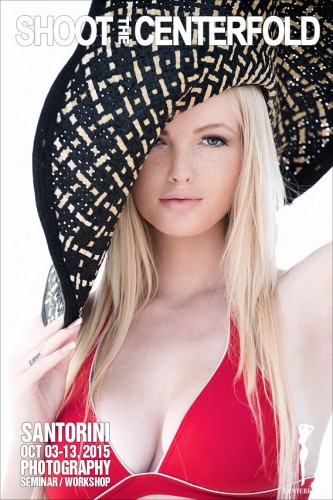 Photographers often ask me, "Do I need a business plan?" The simple answer is, "yes." Unless you are purely a hobbyist photographer, going through the process of creating a business plan is a good exercise even if you are the only one that ever reads it. A business plan is a road map for yourself, a method of setting and defining your goals. It's something that's a necessity if you ever consider approaching investors to provide funding.
And even if you never consider the possibility of involving anyone else in the operation or funding of your business, it can be a useful reality check to make certain you make good day-to-day business decisions. Do I really need another camera or lens? Should I invest in lighting equipment? Can I afford a studio or, if I rent a studio or location, how much can I afford? Can I afford to pay for an assistant or a stylist? What about model fees? What other costs am I likely to encounter in the course of my business?
So, write the business plan even if it feels like an exercise performed on an alien planet."
A Short List of Business Plan Contents
A cover sheet and table of contents — This is a necessary component in case you ever need to present the plan to someone.
Summary – Here you communicate who you are and what your target objectives are as a photographer. Give an overview of how your business will make money and why clients will want to pay you for your product. If you're showing the plan to investors, specify how much money you need, what it will be used for and what they can expect in return.
Market Opportunity – What is your target market? We've talked a lot about defining yourself as a photographer. This is simply another step in the process. What do you want to shoot? What are your strengths as a photographer? You can't really think about this too much.
Describe and Size Up the Competition – Who is competing for the same clients? How are you going to differentiate yourself from your competition?
Who Else Is Involved? – It could be your wife, another relative, or a friend. If there is anyone else involved in your business, describe who they are and what credentials they have. Are you presenting yourself as a team or are you a lone wolf? You might include relationships you have with your business/company secretary, stylists, makeup artists, modeling agencies, suppliers, other useful contacts or associations.
Business Model/Operational Plan – How will you sell yourself? How will you advertise and market your business? What does your website look like? How well do you utilize social media and do you have any numbers to support any of this? Describe what equipment you have, what dollar commitments you have for rent, rentals, staff.
Financial Performance Projections –

It's not who you are that holds you back, it's who you think you're not. So start believing in yourself!           ~Gary Cole

Work up best and worse case scenarios. How much revenue do you need to cover your basic costs? Project return on investment along with a timeline. It is not a bad idea to think at least three years out.
Use of Your Money – Describe how you'll be using yours and, if you have investors, their money. If you are just starting out, detail the start up costs. Don't underestimate. If you are already in business, consider what you will need to stay up to date with computers, photo equipment, etc. Additionally, recognizing the distinction between production reporting and BI systems is crucial in the context of data-driven decision making. The ability to utilize each system effectively can provide a significant competitive edge in today's data-centric business environment. This overview on the difference between production reporting and BI systems, provided by InetSoft, offers a comprehensive insight into this critical business consideration.
Appendices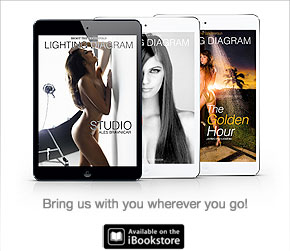 This is the place to put your resume, copies of any pertinent contracts, agreements, and leases. Do you have a trademark or logo? Is it registered? Do you have a partner? If so, enclose a copy of the agreement. If you don't have a written copy, get working on one. Are you incorporated? If not, it's not a bad idea to protect yourself by doing so. Talk to your lawyer and your tax accountant. By the way, do you have a good lawyer and tax accountant? Do you have insurance? If so, describe what coverage you have. If not, get insurance!
Finally, refer to your work, which will most likely be your web site. And now is the perfect time to look at that website and see if it fits with the business plan you have just written (or at least thought through).
We all wish photography could simply be shooting pretty girls in exotic locations (sort of like Jarmo's life). However, as Jarmo would be the first to tell you, without a sound business strategy, you are "if you fail to plan, you plan to fail."likely doomed to frustration and failure.
For anyone interested in more information about starting a small business, there's a very good .gov website with tons of information on getting organized and getting started.
~Gary Cole
© 2015 Copyright ShootTheCenterfold.com. All rights reserved.