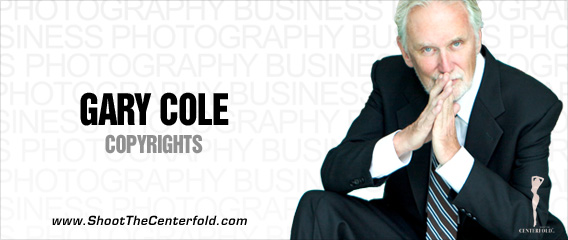 Two simple answers: no and yes. No, because your work (in this case, a photo or set of photos) is copyrighted the moment you click the shutter on your camera. Your work is automatically yours at the moment of its creation. Publication is not necessary for copyright protection. Neither is that little copyright symbol. Those requirements were made unnecessary in 1976 in accordance with the Berne Convention. However, you do not automatically own the copyright if you are taking the photo as part of a full-time job. Your employer owns the copyright. Also, you do not own the copyright if you have accepted an assignment on a work-for-hire basis, Ninety-percent of the work I assigned in my time at Playboy was on a work-for-hire basis. Therefore, Playboy owned all right, title and interest to the photographs. If you are an event or wedding photographer, you own the copyright unless you have signed it away in a written contract.
So, if you already own the copyright, why put the copyright symbol on your photos or register them with the US Copyright Office? Putting the copyright symbol, date of publication and your name on your photos discourages potential infringers. It's a sort of yellow-light warning; "Hey, I own this photo so don't use it without my permission and accompanying compensation."
Yes, because if your photos are subject to infringement and not registered with the Copyright Office, you're only entitled to "actual damages," usually based on your normal licensing fees and/or industry standards. Unfortunately, the amount of those damages seldom covers the legal fees involved in initiating a lawsuit.
However, if your photos or set of photos has been registered with the copyright office, you may be entitled to statutory damages of up to $150,000 for a willful infringement. As we all know, it is relatively easy to track down a major infringement such as one by a legitimate magazine, book publisher, or online entity. Tracking down those fly-by-night online infringers is much more difficult. And who is to say they will still be in business by the time a suit is heard and settled? Still, it's a good idea to register an important set of photos with the Copyright Office. You can do it online and last time I checked, it only cost $35.
If the infringement isn't too egregious, you can always take it as a compliment and use it as a promotion piece… as long as you've been given appropriate credit.
Join me and my colleagues to the Shoot The Centerfold seminar on Saturday, Oct. 19th in Los Angeles for more business and photography wisdom.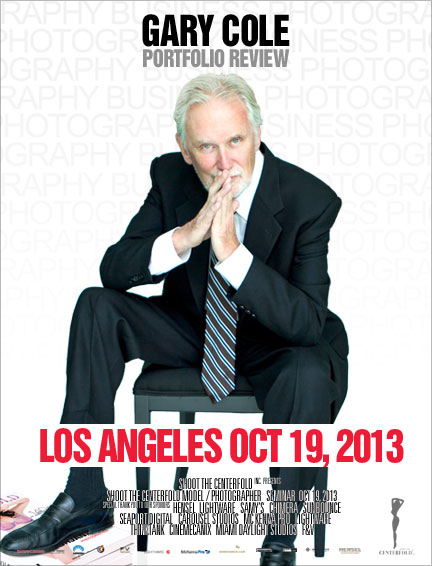 Got questions? Feel free to send me a direct email to Gary@ShootTheCenterfold.com
~ Gary Cole


© 2013 Copyright ShootTheCenterfold.com. All rights reserved