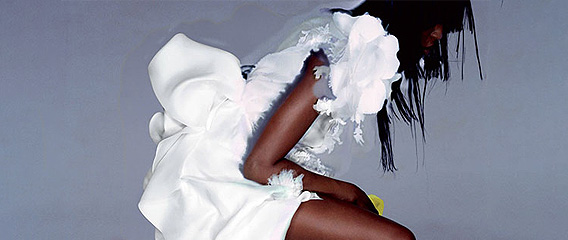 Once regarded as too commercial to be art, fashion photography is now a creative investment.
The status of the fashion photographer is changing. Where once their worth was measured by the campaigns they booked, the rise of the fashion-print sale has transformed their work into highly collectable art. Among today's most desired items, a Nick Knight print can fetch $115,566, a Steven Meisel as much as $61,635, while works by Mert Alas and Marcus Piggott (known as Mert and Marcus) and Juergen Teller have sold at auction for more than $46,226 and $24,654 respectively.
At the recent Frieze Masters art fair in London, early "fashion" images by Erwin Blumenfeld and Edward Steichen were on sale at the Bruce Silverstein gallery, while at Daniel Blau, David Bailey's "torn" portraits (works with ragged edges, where the photographic paper has been torn before printing) were selling for $6,625 each.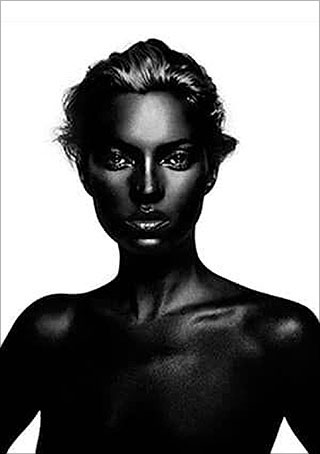 Philippe Garner, deputy chairman of and head of photography at Christie's, was an early advocate for contemporary fashion photography. Sales staged by Garner of works owned by the German collector Gert Elfering did much to promote the genre. The first, in 2005, raised more than $6m, while the 2013 sale of a collection of Kate Moss pictures brought in $2.6m. "Naysayers thought we'd over face the market," says Garner. "My instinct was that a concentration of treasures brings people out of the woodwork. It turned out there were collectors, they just hadn't been collecting from us."
Previously interest in fashion images had extended only to the original masters. "Dovima With Elephants", the 1955 shot by Richard Avedon (who died in 2004), became the most expensive fashion image ever when it sold for $1.1m in 2010. Photographs by Irving Penn (who died in 2009) have fetched more than $500,000. But the living are catching up.

Carrie Scott, a consultant and print specialist who works with Nick Knight, David Sims and Lord Snowdon, says now is the time to invest in fashion photography, particularly from living image-makers. "Photography is the language you and I speak — we don't paint. It's appealing to a younger generation of collectors."
Garner agrees. "Fashion photography has grown with the explosion of magazine culture. It plays an ever-increasing role in exploring ideas about society — tribal groups, cultures, subcultures. It's not just an illustration of a garment; it's a suggestion of all sorts of things."
When seeking out a great work, "transcendence" is the magic word for Howard Greenberg, an early promoter of fashion prints who set up his New York gallery in 1981. "The photographers who command the great prices are mostly the ones making images that go beyond the illustration of whatever it is they're advertising," he says. "Penn could do that over and over again."
"If you open Vogue, the first 10 pages are ads by David Sims, but it's not those works that are necessarily being editioned," says Carrie Scott. "I try to present the full range of my photographers' work. Otherwise people may think all you can offer is images commissioned by brands — they think you're just printing it, calling it art and trying to sell it. I go into the archives and unearth treasures that might not have had exposure."
While some galleries do sell advertising images — at Paris Photo 2014, the Gagosian made available one-off prints from Avedon's SS93 Versace campaign — Scott believes it's the more experimental works that stand the test of time. She cites a Knight image of Moss which was almost unknown before being made into a print. "The 'black Kate' image was in a newspaper once. It's never been in a magazine or any of Knight's books. But it's done phenomenally well [one from an edition of three sold for $80,549 at the Christie's 'Kate Moss' sale]."
But the content of pictures is not enough to secure sales. Availability is key. Penn's images may be magical but his success is largely down to his penchant for printing. "Penn understood the need to make signed limited editions with certificates. When he died, his prices inflated because supply stopped. The estate wasn't going to keep releasing editions," says Scott. Other photographers had no such foresight, many never realising print sales would be a possibility.
"For every great photographer for whom material is available, there are 10 for whom there is nothing," says Garner. "Guy Bourdin is everyone's hero, but the only prints you can buy are posthumous. There are whole sections of fashion photography history that hardly exist." It's an issue familiar to the curator Robin Muir, a former picture editor at British Vogue. "Clifford Coffin used to throw it all out," says Muir. "Brian Duffy made a bonfire at the end of his garden and chucked all his work on to it."
Even today it's a mistake that photographers risk making. Rising star Jamie Hawkesworth is not yet 30 and has done work for JW Anderson, Loewe and Miu Miu. The darkroom is part of his practice yet an offcut sale of unsigned works aside, he's made no moves to establish a print market. He's found creative freedom in commissions and believes that advertising work is more likely to come from editorial acclaim than auction results. "A few years ago magazines wanted pure fashion," he says. "Now there's space for work you would see in a gallery — it seems people want anything but fashion for a fashion magazine."
Having success in an editorial context is one thing; having the commitment and reputation to win over collectors is another. "Photographers need to make an initial market for themselves," says Christie's Garner. "We serve the secondary market, and it's made tricky by photographers price expectations. It isn't that easy to step into the market at $23,113 or $30,817 a pop."
Smart decisions about image and edition size are key. "You can't tell if you're getting it wrong until you put it out there and even then, if there's a problem, you never know if it's the size, the edition or the picture," says Howard Greenberg.
Scott advises her photographers to go for smaller editions, suggesting that while larger runs may lead to more one-off sales to fashion enthusiasts, it's unlikely that committed, smart collectors will keep buying. Her preferred model is an edition of 10 in one size, five in another and perhaps a special one-off larger piece for a specific client. "Under 30 is good. More and it raises flags for me as you have an issue with rarity. This isn't Ikea. If you're collecting something, you don't want everyone to have it."
Ryan McGinley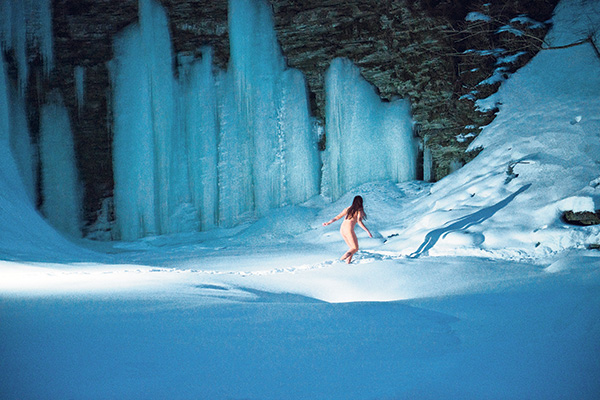 'Eagles Cliff', 2015
"Ryan McGinley has a very interesting practice that works across fine art photography and fashion campaigns. When he was just 25, he became one of the youngest artists to have a solo exhibition at the Whitney Museum in New York. We worked with him on "Marmoset (LSD)", a limited-edition print sold to raise money for the gallery. It was from his 'Animals' series, which consists of colour studio portraits of live animals and nude models. McGinley visited various animal sanctuaries, zoos and rescue centres across the US, erecting a mobile studio to record the interaction between the animal and the model. It was one of our fastest- selling prints. Fashion imagery like this appeals to young collectors — they are open to crossing boundaries and covering new ground." – Joe Scotland, director, Studio Voltaire
Viviane Sassen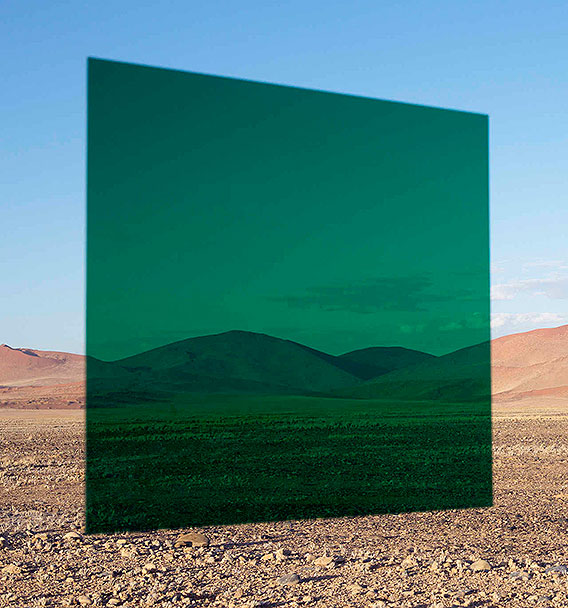 **'Green Vlei', 2014 **
"Viviane Sassen has made the crossover from fashion to the art world particularly successfully.
She used to do fashion editorials and advertising to finance her work. Now her print sales probably outweigh her fashion income; she's become very collectable. She's segued the fine-art interest into the fashion work and vice versa. Her images don't look like they're selling anything — it's not about the garment, it's about the look and feel and the sensibility that's embedded in the way she frames the image and the tropes she uses. All that language is in her personal work and her fashion images; the difference is almost imperceptible, and they are all visually stunning." – Brett Rogers, director, The Photographers' Gallery, London
Inez van Lamsweerde & Vinoodh Matadin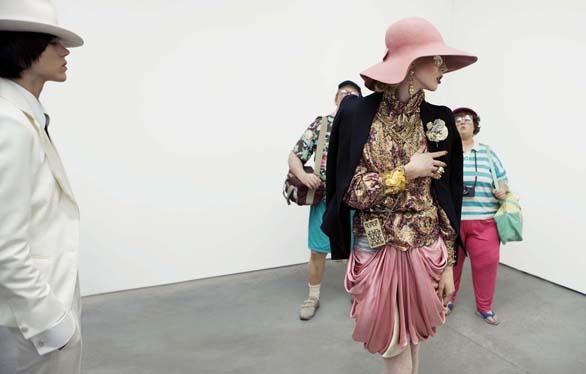 **'Freja and Raquel ** with Tourists by Duane Hanson — W Magazine', 2009
"The growing market for fashion photography prints is evident in rising prices, museums mounting more fashion-based exhibitions and a greater interest in the creativity coming out of fashion. Juergen Teller, Tim Walker and Miles Aldridge all come to mind as photographers who are as present in the art world as they are in fashion. I'm a particular advocate of Dutch wife-and-husband duo Inez and Vinoodh. They combine the beautiful with the bizarre, the elegant with the extreme and the classical with the camp. The 'imperfections' in their floral still lifes create a unique tension." – Matthew Moneypenny, chief executive, Trunk Archive
[Lou Stoppard –SHOWstudio Financial Times]
Miami's annual Art Basel is just around the corner where Shoot The Centerfold masters have exhibited their best work. The galleries are looking for a new talent. Are you the next undiscovered hotshot artist? Let us know.
© 2015 Copyright ShootTheCenterfold.com. All rights reserved.