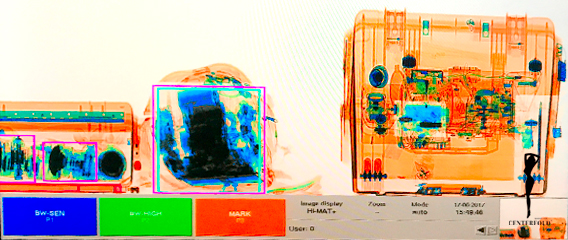 I have traveled around the globe since my early teens, but lately, things have gotten a bit more complicated since we have an electronics travel ban on certain incoming flights to the USA.
In addition to my latest travel experience, I tested a few GPS trackers to ease my paranoia about my gear getting lost or not arriving at all. So, what's the problem with having your equipment appear a day or two late?
It's no big deal unless you have a client waiting in a far off destination location where each day may cost up to $10,000 or if you are a traveling photographer and are heading to the wilderness. Sure, the airlines will understand.
So, it turns out that the GPS tracker does work. I tested Trackimo, and it's affordable compared to what's at stake.
Here a scenario that happened to me in Barcelona while traveling to Santorini a few months back. Upon arrival, we had to collect all of our luggage and recheck it again since the Thira, Santorini airport does not have customs.
As usual, not all of the luggage arrived in Barcelona, and the airline staff told me that my gear flight case seemed to have gone directly to Santorini according to the help-desk's computer system. Lucky me, finally something worked in my favor. "But," I thought, "let me check, just in case, what the GPS tracker has to say."
It looked to me like the baggage handlers had left my flight case on the oversized luggage conveyer belt which was in an entirely different place and far from the belt where my other luggage had appeared.
If I did not show the counter lady (who was super helpful, I might add), I would have left my gear flight case behind believing that it was on its way to Santorini. Thanks to Trackimo GPS for saving the day. So, in the end, do I recommend photographers get a GPS tracker for their most valuable possessions? I do unless you want to be wearing your battle-tested underwear for longer than anticipated.
So, what's the fuss about the electronics travel ban to the USA bound by certain airlines? It's funny that some of the world's best-known airlines are part of this travel ban. I do support US carriers, but I find the ban unreasonable based on my findings.
I find it odd that if there's a threat that someone could hide a bomb in an electronic device, then why do the airlines not check your iPad or laptop any differently than they did before?
What they do now is they bubble-wrap them very nicely at your departure gate to make sure that your electronics are safe and put them in a separate cardboard box which will also be sealed by security tape.
Then these boxes are hand delivered from your departure gate to your aircraft and re-delivered the same way at arrival with your signature.
Safe! What does suck is that you don't have your laptop, iPad, and cameras with you while on the flight. But, I would not applaud how these airlines are handling your possessions.
So, this leaves me to question the real reason behind this electronics ban since a bomb goes off the same way in the cabin or baggage storage according to a captain of a QATAR 777 airline that I confronted about this issue on my way back to the USA.
Take a Quiz
Here's an interesting image which is very hard to shoot due to airport security and safety regulations. This is my camera gear from my last trip. For you who know it all, why not put your knowledge to the test and see if you can determine what's inside my travel cases.
© 2010-2017 Copyright ShootTheCenterfold.com. All rights reserved.