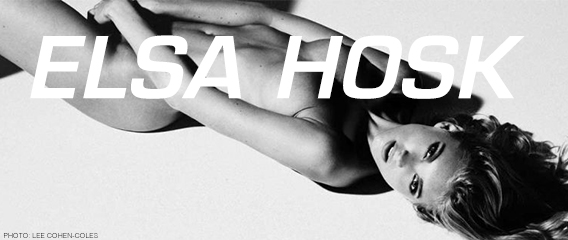 Elsa Hosk is a Swedish model and current Victoria's Secret Angel, who has worked for a number of leading brands including Dior, Dolce & Gabbana, Free People, Ungaro, H&M, Lilly Pulitzer and Guess.
She models for Victoria's Secret, having appeared in the brand's annual mega fashion show since 2011. She has also appeared in many of the brand's campaigns, especially for the sub-division PINK.
In 2015, she was announced as one of 10 new Victoria's Secret Angels. She has also played professional basketball in Sweden and there seems to be no stopping this sexy bombshell.
As a teen in Sweden, Hosk was presented with offers to model while still in high school after her father submitted photographs to various modeling agencies in Sweden. She began modeling at 14 and did some modeling in high school, but decided to primarily concentrate on her studies instead (however, she did some notable work with Guess and other companies). After graduating, she decided to pursue a career in the Swedish women's basketball league.
Hosk has commented that the level of play in the Swedish professional basketball league was not on par with the WNBA, and that interest in the sport was not as great in Sweden as in the United States. Although she ultimately abandoned professional basketball for modeling, Hosk has said that the intense rigor of practices (8 per week when playing basketball) and travel helped prepare her for the physical and travel demands of the modeling world.
After playing professional basketball for two years, she began receiving many job offers and soon moved to New York City to begin modeling full-time. Some writers have speculated that her work with Victoria's Secret was what brought her into the top tier fashion world, but Hosk also identifies her work with photographer Ellen von Unwerth in campaigns for Guess as contributing to her success.
Photography by Lee Cohen-Coles.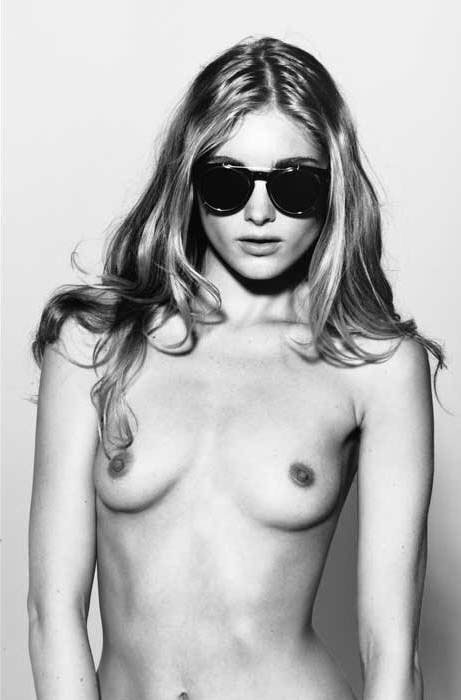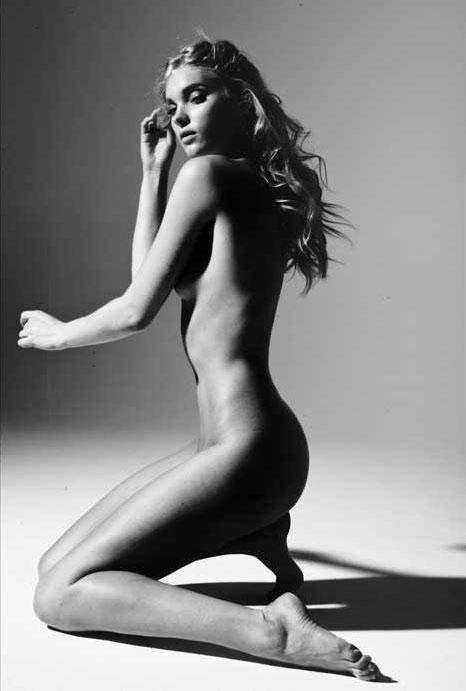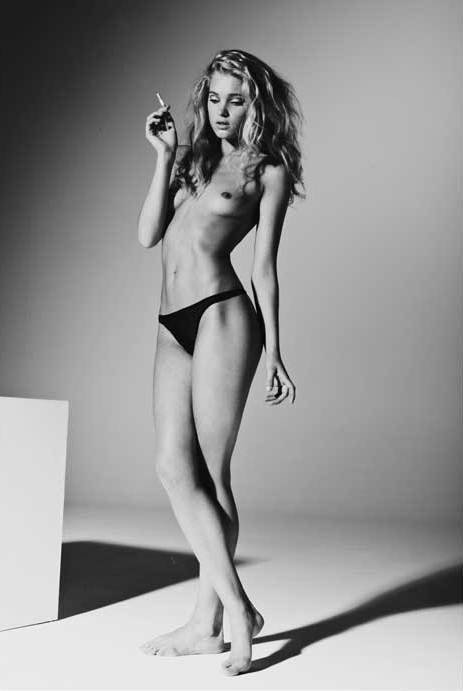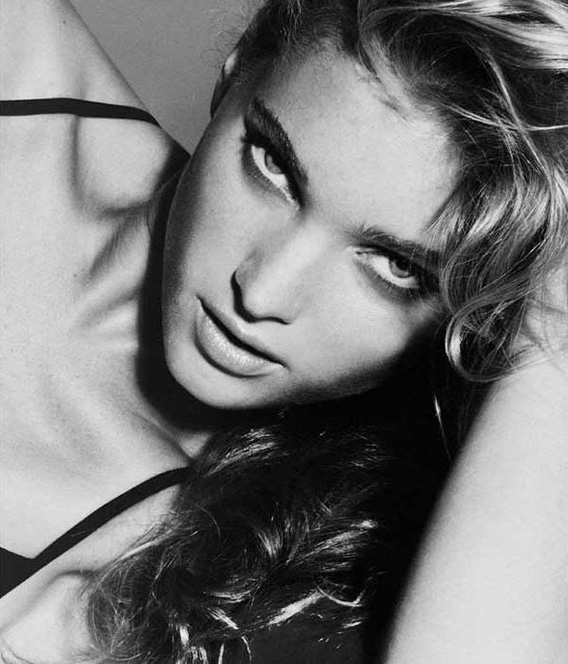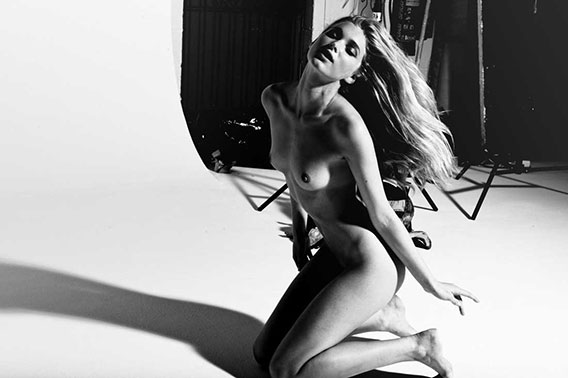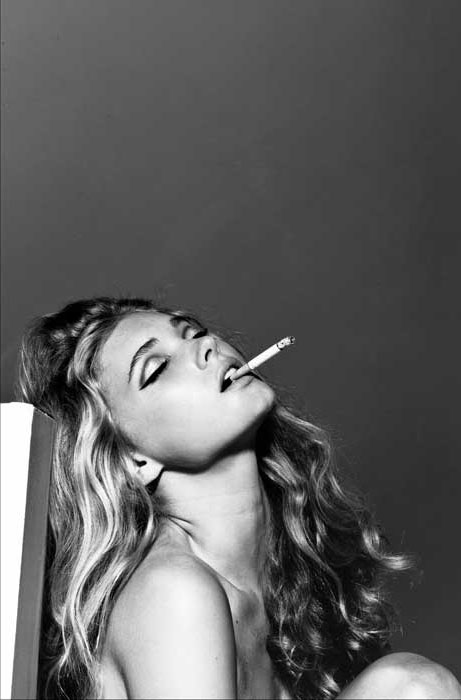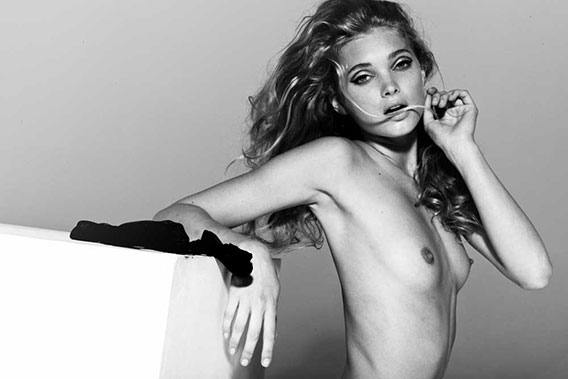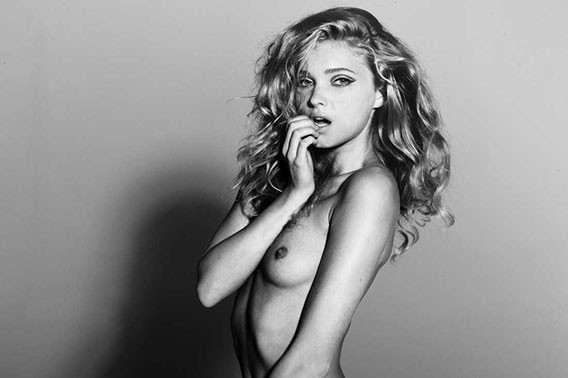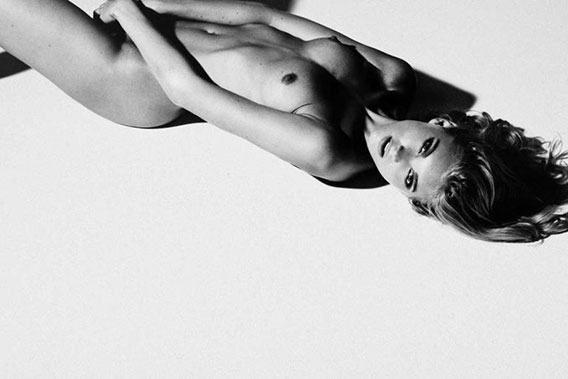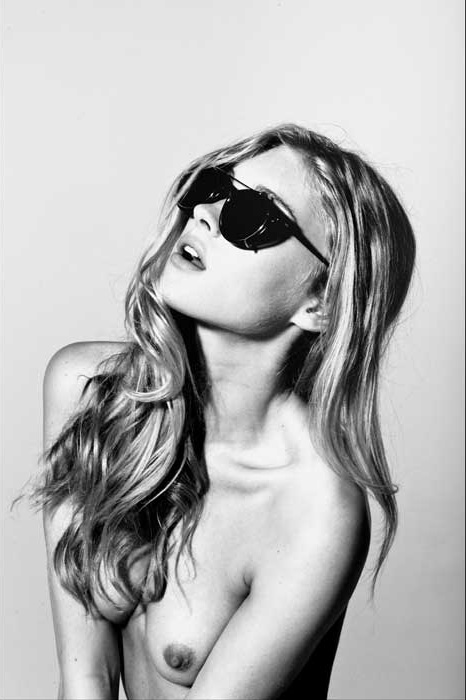 Photos: Lee Cohen-Coles
© 2016 Copyright ShootTheCenterfold.com. All rights reserved.