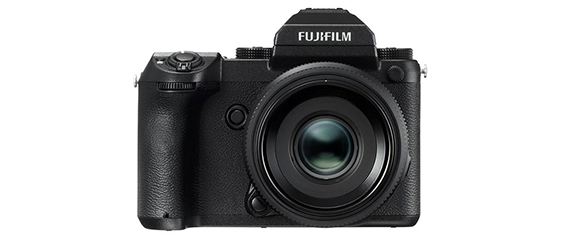 Fuji has announced their first medium format camera and it has created a standing ovation from spectators and social media fans alike.
The camera will incorporate an EVF that can swivel left and right and rumored to be detachable and an optional vertical for those who want to enhance the functionality and battery life.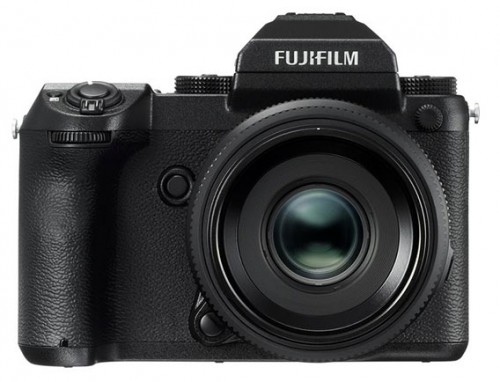 The camera will be named "GFX 50s" and it will house a 43.8 x 32.9mm boasting a 51.4 MP (8256 x 6192) CMOS sensor with a new mount, dubbed "G-Mount." It will be a mirrorless medium format camera and will launch with three lenses:
GF 32-64mm f/4 R LM WR (25-51mm equivalent)
GF 63mm f/2.8 R WR (approximately 50mm focal length)
GF 120mm f/4 R LM OIS WR Macro (Equivalent to 95mm)
Future Releases:
GF 23mm f/4 R LM WR (18mm equivalent) Mid 2017 Release
GF 45mm f/2.8 R WR (35mm equivalent) Late 2017 Release
GF 110mm f/2 R LM (87mm equivalent) Mid 2017 Release
What caught my attention about this release. One is that they decided not to try to incorporate an IBIS system into the camera and yet in one of their new medium format lenses they decided to incorporate image stabilization, which is something not seen all that often in medium format lenses.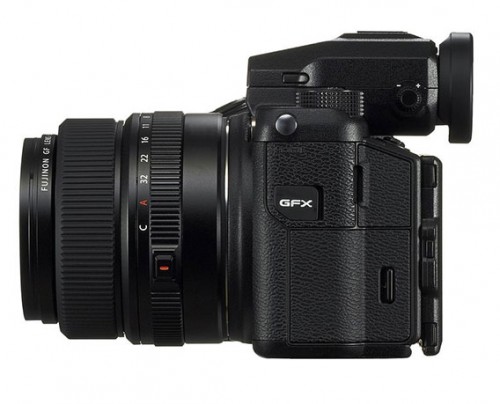 Another thing that caught my eye was that they seem to be sticking to focal plane shutters and not leaf shutters so far for their lenses to help with flash sync. Despite having quite a riveting crowd, it was mentioned in their lenses can resolve 100 megapixel resolution. That alone raised my eyebrow a bit since they seem to be playing the "just in case" card for possible future lines like a 60s, 80s or 100s models in the future.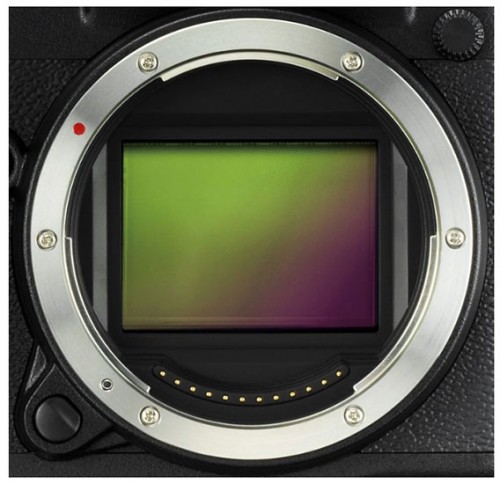 It's normal to release one that will sell well entry price-wise while waiting for the "higher end" model to be released to the public after sales figures come back from their entry-level release.
And seems that they avoided mentioning the " Full-Frame 645" format which would mean that they'll be sticking to the 44x33mm sensor size for now perhaps to tap a price point niche like Pentax has. So let's see where this takes FujiFilm after the Xmas photo/video event known as Photokina.
The new Fujifilm GFX system will available in early 2017. The exact date and the pricing will follow.
– Jesus Gomez-Cortes
© 2016 Copyright ShootTheCenterfold.com. All rights reserved.