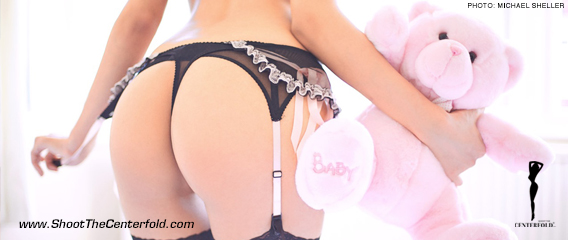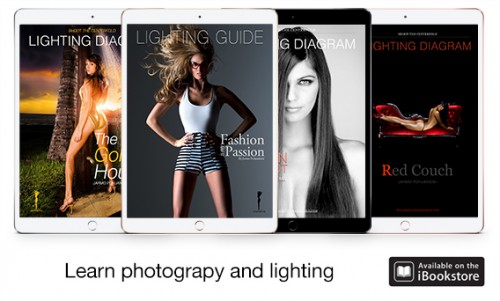 One of the significant challenges glamour photographers face today is styling and the style factor to support their images.
A woman posing on the edge of a bed or peeking between curtains in lingerie is getting old, even when it's an almost certain bulletproof formula to attract viewers.
The reason for this is quite simple actually; most photographers tend to photograph for themselves and settle for the available shoot locations and wardrobe choices which your model has brought along.
C'mon on guys think about it for a second, do you still wonder why editors and success are not knocking at your door yet?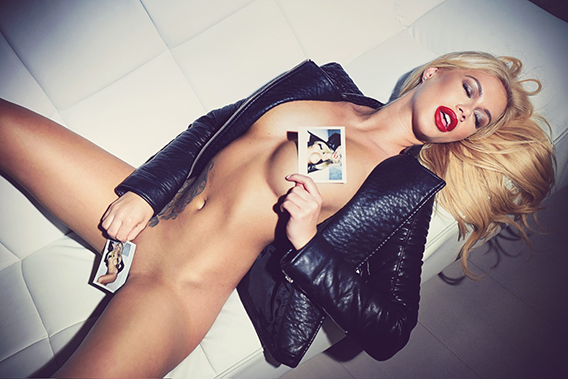 By creating an activity in your shots adds a new element of interest among the viewers
Here's a brief discussion I had with a Playboy editor during my early days when I just started working for Playboy. (Note: All styling had to be approved by me even if I had hired a stylist for my shoots. I was responsible for the outcome of the production including the images produced).
Past correspondence with Playboy editor circa 1999
M. Sullivan – Editor: Hey Jarmo, I reviewed the images in your last shoot and I wanted to go through some of the style factors so we can execute them better for the next shoot.
Jarmo: Hey! How are you? Tell me.
Editor: I think that your lighting is spot on, but I would like you to work some more on your emphasis on the styling. There's room for improvement and we need to follow more trendy styles instead of repeating the classic Playboy look. Let's not reproduce the past over and over again. It doesn't sell magazines as well anymore.
Jarmo: Could you please elaborate some more in detail?
Editor: I think that our new direction requires more than just beautiful girls in garments. There should be a style indicator of what's hot today in addition to your photographic style. The wardrobe you use needs to be-overhauled including all shoes I've seen lately. Go shopping!
Jarmo: Ok, so we are talking about style here. Where do I look for the style samples and direction? Any pointers?
Editor: It's like anything in fashion, start with style and then work your way from there. See fashion magazines such as Vogue, Harper's Bazaar, and others. Their campaigns are a great inspiration and will give you great style pointers. Then, add the look and your own feel for the final shots. I would like you to shoot the models entirely clothed and work your way down piece by piece and back on. We could use some less revealing images for marketing the upcoming pictorial/announcements. Plus, we have the budget so might as well use it. Good luck with your next shoot.
– End of the correspondence.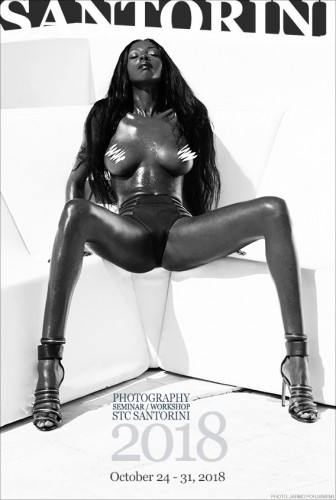 Many of us who own a camera and have been in photography for a long time and seems to know a lot about cameras but surprisingly little about the photography and styling itself. But, camera's do not guarantee work or images to impress. You do!
Last week, I had a conversation with a gentleman who was questioning the importance of photographer pay-scale and was pursuing a topic of "Deserving more" in his decade-plus long photography career. He wanted to cash in.
The photography industry and success don't care how long you've owned your camera, equipment or a studio. Most editors and photography buyers who seek quality and unique imagery could care less who you are and how long have you been part of your photographic movement. You are only valuable for the industry as long as it can benefit from your creations.
There's something about well-styled images that you don't have to sell. They will do the work for you and open the door automatically as long you get them in the right channels. For the experienced eye, the very first impression will determine the photographic qualities, skills and subject matter. Only then after, will the author in question become part of the discussion.
The greatest enemy of glamour photographers is not ignorance, but the illusion of knowledge, which less than often is materialized into the desired style in today's trend. Your visual signature is the style you embed in every single image you take. That will also help determine your success in photography and business.
Solid advice for glamour photographers
Good taste isn't something you can buy. It's the signature-style of the vision you create. For an unknown reason, novice glamour photographers think that a nude woman alone is stylish enough. While it can be captivating, they couldn't be more wrong. All you get is a naked woman, that's it. Yes, it can be very appealing to you and your friends. But, it won't necessarily translate in the same way for the industry and publishing houses.
Anybody can photograph a woman in the nude, but not everyone can capture the artistic values and composition that make a great image. At this point, you may find yourself in a place where successful photographers and less-than-potential candidates are divided. Only some will get to move forward and enjoy the world of great photography and publishing.
But there's no money to be made"
Wrong! This is because you have not entered into the professional industry where photographers get paid for their creations.
I don't mean to sound harsh or insulting to anyone. But I urge those who are "all in" with photographic futures, to take on style studies. Try separating sexuality and photography by focusing on what makes a great image in the first place. Why not concentrate on pre-production as it goes a long way toward having the right mindset and also include a plan "B" in case things don't go as planned.
Become different
Most models have the sex appeal, but no sense of style. You the photographer need to set the trend and seek methods beforehand instead of just photographing what everyone else is doing. Why? Because if you are shooting what everyone else does, you have already lost your chances to be different.
Here a few things to consider before your next shoot
Understanding your model's body shape and what emphasizes her features and those that don't.

Invest time and money in great wardrobe and production.
Create a mood board.
Recognize the industry's likes & dislikes.
Search and hire a Hair & Makeup artist.
Search and hire a good stylist.
Do an audit of your photography and style sense.
Never rule out the possibility of being wrong!
Seek out inspiration and ask for help.
Have patience and plenty of it.
Be different #mindset
Fashion photographers usually don't face the same challenges as above since they are style-based to begin. As this topic may reflect your yearly photography income and billing, consider this pep-talk as advice on how to make a living instead of dreaming about one. Come and learn more about photography, trends and style at the STC Santorini 2018 on Oct 24-31st.
Make sure to follow STC attendee Michael Sheller, who has been able to navigate himself to the world of fashion and style in a very short time. His clients now include Bollywood celebrities among a good balance of glamour photography. Michael keeps himself busy in his newly opened London based studio.
© 2010-2018 Copyright ShootTheCenterfold.com. All rights reserved.