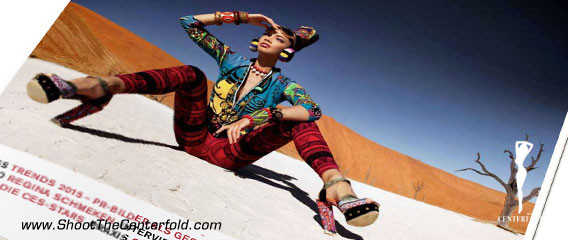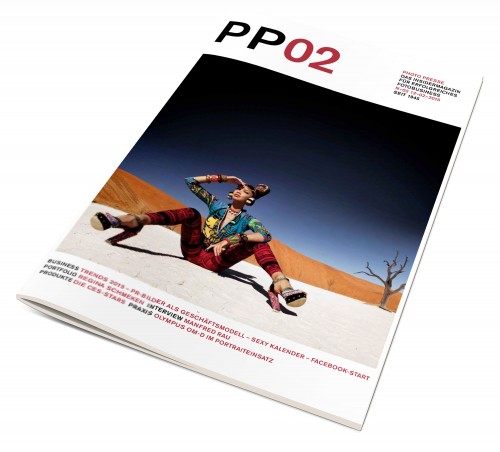 Nothing like a little shameless self promotion. Photo Presse, the leading German photography magazine, just published an 8-page layout about yours truly, exhibiting some of my work. They even threw in the cover for good measure (with model Tina Brady). That's right! Thank you very much. I know you cannot contain your enthusiasm so, without further ado, here is the article in English.
Other models in the layouts are: Jade Amber Williams, Bruna Inocencio, Mary Alejo, Thea Coleman, Eliza Carson and Hiromi Oshima. 
The Story:
Since my very early days, I'd been mesmerized by visuals and the way light affected things without having a clue what it meant more than it was different and that it would become something more significant later in life bringing a meaning and purpose. But before the beautiful visuals and exiting elements would take effect and become a lifelong passion, there were cow-farms and a tender young man's life experience in southern Portugal where I learned thing or two like driving a car and getting my first real taste of what life was all about. My name is Jarmo Pohjaniemi and I was born in Finland. I was never comfortable in that geological location but was fortunate enough to have an opportunity to escape the cold climate by heading south where the birds migrate.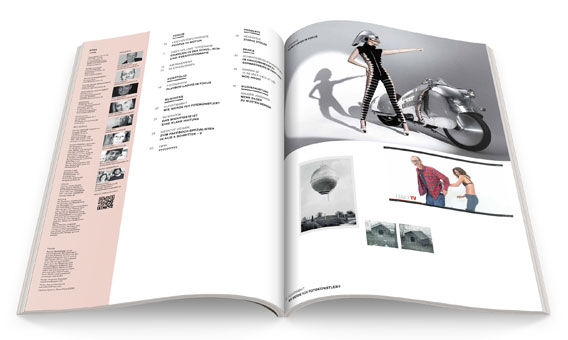 My photography career did not start behind the camera as some may think, but in front of it as a model. In my early 20s I found myself in Paris, Germany, Italy and USA working as a model under top modeling agencies for modeling jobs that included catalog, editorials and commercials that threw me around the globe for 13 years and served as a lesson well learned on how the fashion and publishing business worked. I am grateful for this experience since later in life it gave me a major advantage over other photographers who have not experienced what it's like to be on the opposite side of camera and to learn from the very best photographers, stylists and trends. I always dragged a camera with me in hopes to shoot more than just farm animals and sunsets. I bugged photographers and assisted them in the exchange of photography tips and tricks.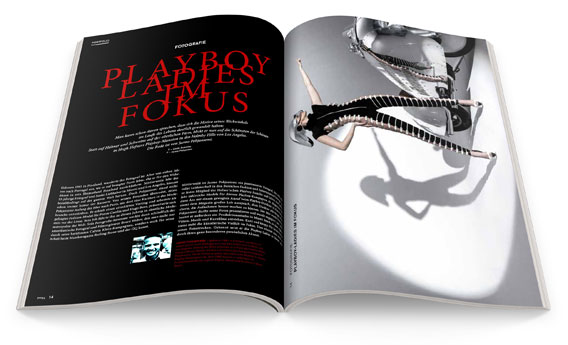 But nobody influenced me as much mega-photographer Bruce Webber did when he booked me to be in front of his camera. All the sudden, I found myself rolling in the grass with a beautiful model and the way he worked and directed us made me forget everything and realize that the beauty was not only skin deep but needed to be directed

and lit as well. Light bulbs went off in my head after Bruce suggested that I should start exploring the world via the view-finder and photography just might have my name written all over it.
At some point, most young men daydream about photographing beautiful models and I was no exception. I rewound my early memories of my dad's Playboy collections that I found quite attractive and beautiful, not because the women were nude, but because there was something unexplainably beautiful and memorizing which became more clear later in life when the artistry and lighting manipulation started making sense. This is when it became clear to me when to separate sexuality and beauty, which is the tumble-stone for most photographers in life and a cornerstone between their career and success.
As I matured and picked up wisdom in photography, lighting and life, it became clearer than ever that my photography career was going be doomed unless I took lighting and composition seriously. I started studying anything and everything where lighting was the element and fell in love with shadows and highlights which become the most driving visual force and a guide to the future.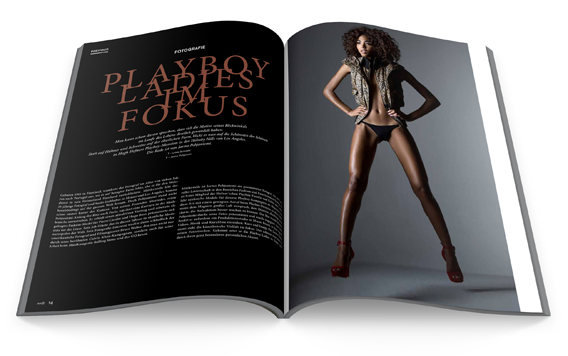 Natural light that surrounded my humble world was actually the most important element that I was not able to see as beneficial as I browsed the world in search of my place and purpose. And who would since it's just as available as the air we breathe. I have also learned that we take things for granted and don't see it even when it's right on front of our noses. How can we, if we don't know what we are looking for in the first place? If you take a beautiful colorful flower field from Florence, Italy and look at it on a cloudy day or the Eiffel Tower at night time and turn the lights off, you will get a less exiting picture.
As I opened my eyes to the world, then working in the fashion industry on both sides of camera, I thought that I now had it made with my head the size of those carved into Mt. Everest and my brain the size of a peanut, acting cocky with the taste of success running a camera on my left hand and unknown on the other. However, this is apparently quite normal behavior for young people while discovering their purpose in life.
One of the substantial lessons I had learned by then was that I was still not satisfied since there was more to photography than just snapping beautiful images of beautiful models from the top Parisian modeling agencies. And there were hundreds of them and the agencies started pushing them to me even more. All the beauty and models that I was surrounded with, there was no money! I thought, "What does it take to start getting paid?" and I started questioning my abilities as a photographer.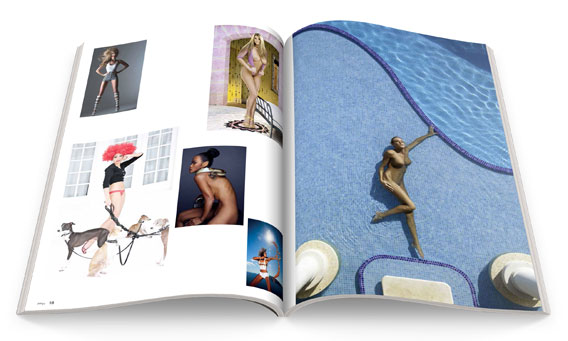 At the same time, I was booked to go to Africa and other places and spend literally months with endless photo crews, I finally started maturing and seeing why these photographers were making so much money. And the simplest way to put it is that they all had developed a style that they were known for and not just camera owners who knew to take a photograph. And if we look at the greats throughout photographic history, they all have something in common, which is their unique style that everybody then recognizes.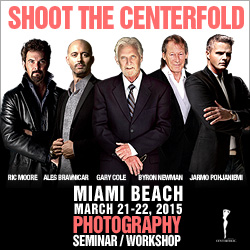 You don't have to be in the industry for ages to find success, assuming that you have developed a style and recognize what the industry wants.  Now that I look back, I see similar patterns like mine from other unsung camera pistoleros. I remember wondering  back then, "Why isn't there a school or a class where you can figure all this out?" I also thought that if I ever made it in this industry, that I was going hopefully going to open a school or something for those who want to learn and know how it's done.
As years go by, I became more confident and I found myself in sunny Miami surrounded by half-nude bikini models in the middle of winter in the 80 degree weather, instead of in frozen New York City where I lived. This clearly was a no-brainer and my kind of place! What's not to like: models, beautiful beaches and modeling agencies that were ready to hire me and pay top dollar for both sides of camera services? It was an easy decision. The boy from Finland had finally found himself in the place where he belonged and I swapped my shoes for flip-flops.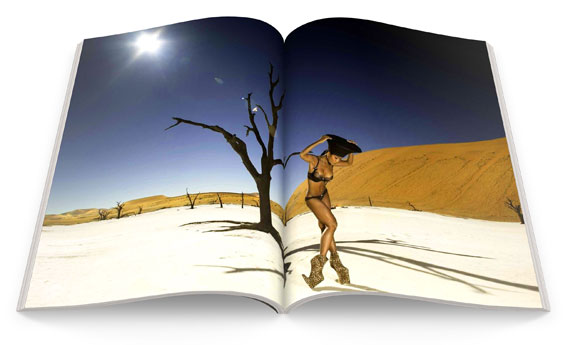 Fashion was my deal and passion. There was no shortage of that in Miami. But since Miami was no stranger to beautiful models of all types, it wasn't hard to convince myself to shoot a few ladies and artistic nudes since there were been plenty of willing candidates. As my photography library grew and I mastered numerous styles of photography, there was no stopping doing what I loved doing the best: photographing women and their beautiful figure and applying my artistic visions to bring them alive. A crazy thought popped in my head to call Playboy magazine to see if they wanted perhaps to publish some of my images.
A friend of mine thought that I had lost my marbles which partly probably was true. But if you don't go after your passion or dreams, dreams they will remain. I found courage enough to see how far my dream would reach and called Playboy's main Chicago headquarters line.
The secretary answered, "Playboy Enterprises, how can I help you?" I promptly introduced myself and said I wanted to talk to someone in charge of photography at Playboy magazine. She said, "Hold please," and the editor soon picked up the phone and he sounded like he was in a hurry (you should note, the editors never answer the phone, their secretaries do. I considered myself very lucky). I introduced and explained who I was and what I wanted to do. One of the things I said was that I admired the work Playboy had done since the beginning of the magazine. But there was something missing that I was able to see. It was the beauty and light and the way I saw women that was missing. The editors said, "Young man, I like your confidence and bold statements which are quite insulting at the same time. But since you now have my attention, I will make you a deal! Shoot two girls on spec and send me the film for evaluation and I will tell you how much you suck!"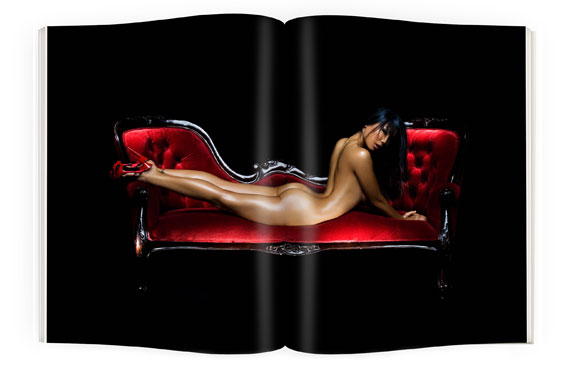 I thought this was my big break into the world of Playboy more than the editor perhaps did. At least I got somebody's attention and I was not going to blow this opportunity because I knew that there was not going to be any second chances. I photographed two girls on spec as agreed and shipped the film to Chicago in hopes that something would happen. A few weeks went by in silence and my Playboy hopes had faded. Perhaps I aimed too high or maybe my images just weren't good enough! But then the third week arrived and boom! The editor called me saying that he had revived all my film and without hesitation asked me how much would I want for it? I was totally floored since this was not what I was expecting. I had expected a roasting! I quickly mumbled something and he interrupted me saying, "$3800. Take it or leave it! That should cover your costs and put some money in your pocket." The conversation was very brief and I had to pinch myself to believe that I just sold two pictorials that were going to be printed in the glossy pages of Playboy.
This was a beginning of my Playboy career that has lasted way over a decade. I also spent a few years in LA at Playboy Studio West shooting Playmates where I learned some of the best-kept lighting secrets known to master photographers. I still shoot Playboy, fashion and commercial campaigns and run Shoot The Centerfold (www.ShootTheCenterfold.com) which is an educational photography entity where we teach photography and lighting for those who want to learn how we found success and we pass the knowledge on to you. I hope that my brief description of my journey inspires you and if you want to learn more, join us for our seminar/workshop March 21-22, 2015 that will be held in Miami, Florida.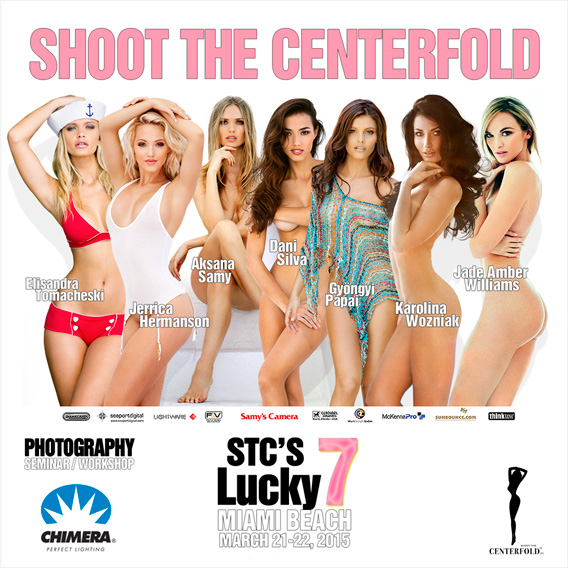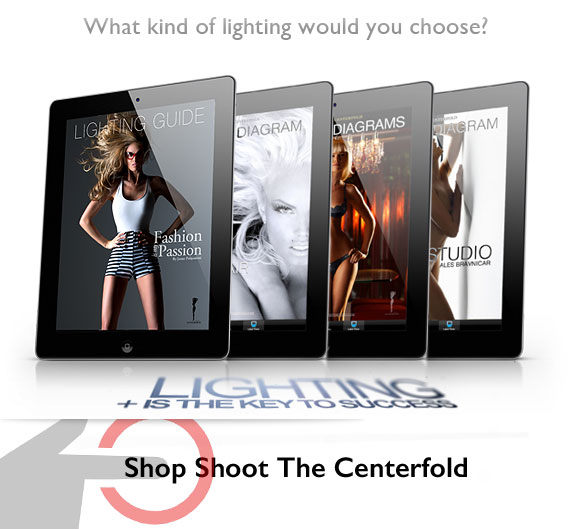 © 2015 Copyright ShootTheCenterfold.com. All rights reserved.