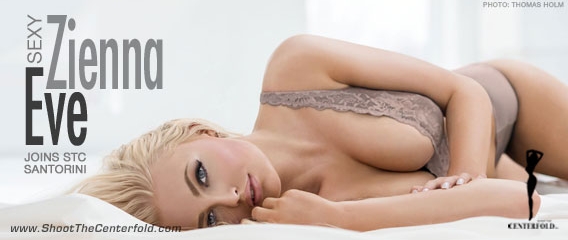 Our first model choice for the adventure of a lifetime seminar in Santorini is none other than super sexy Zienna Eve. Zienna accompanied us to Santorini last year and the locals proclaimed her: "The Hottest Woman Ever." She certainly attracted the attention of both the locals and the tourists and we feared that many of them would be nursing sore necks from the whiplash from their double-takes.
Zienna's career is skyrocketing these days so we consider ourselves very lucky that she accepted our offer to join this year's Santorini seminar.

Interview: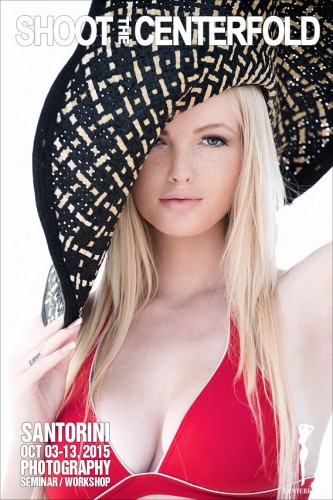 STC: This is your second seminar experience with Shoot The Centerfold. How was the first round?
Zienna: I loved every minute of it. I met so many nice photographers. I am still getting booked by some of them who participated in the first seminar. It went by so fast that I really did not get to know anyone that well. But that's going to change in Santorini. Now attendees will get 10 days to get to know me.
STC: It goes without saying that photographers go gaga over you and your physical attributes. Is it the hourglass figure with slim waist or your buxom top?
Zienna: I think it's little bit of both. Men go silly over any boobs, if they are "boob men". I'm cool with that as I am a boob woman. [laughs] Then you have the ones who cannot stop talking about my waistline. Maybe we should do a poll and see what draws the most attention. In the end, I do like the attention even if sometimes it can get a little crazy.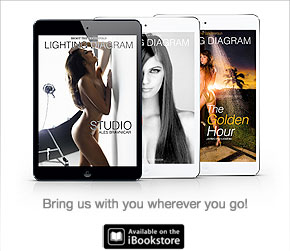 STC: We believe that you are perfectly balanced and there is a perfect cure/treatment for those who cannot get enough of you. The remedy is called "Ziennarini Fix", available in Santorini only. Click here! Do you work out a lot to keep your figure in shape?
Zienna: I do. I love chocolate which is my weakness and a curse. I spend a ton of time making sure that my shape meets the requirements of my toughest critic which is me.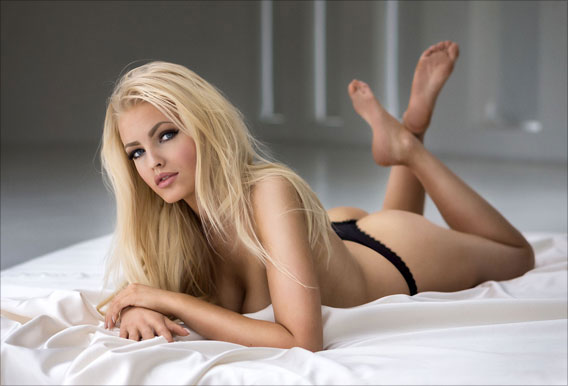 Photo: Thomas Holm
STC: If you could change anything about your appearance, what would that be?
Zienna: Nothing. But I would like to advise clothing manufacturers to make more options for women with waistlines like mine so I don't have to alter all of my wardrobe. And make more bras for top-heavy women.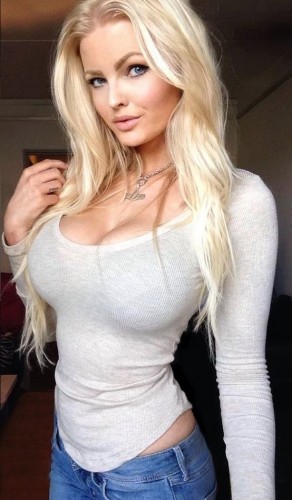 STC: You have now been working worldwide with all types of photographers. What is the most valuable lesson you have learned so far?
Zienna: I have met so many interesting people and have been able to travel. I love the traveling part as much as the modeling. Meeting new people and feeling wanted is a great feeling. I never quite thought that I would be able to do modeling while learning so much.
STC: Since you are now more experienced, do you have any advice for photographers?
Zienna: Yes. Stop acting like you have mad cow disease. [laughs] Do your job and I will do mine.
STC: There have been plenty of rumors that you might be leaving Denmark behind and moving to the US?
Zienna: Well, I'm looking into my options. I love my country but modeling keeps taking me everywhere else but Denmark. It's a big world and I love the US and would like to make a move but I never want to forget where my roots were planted. And, did I mention that I am a sucker for Danish chocolate? It's going to be a hard decision if I have to leave it all behind.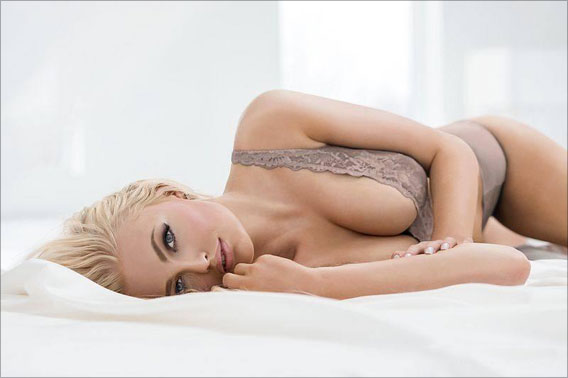 Photo: Thomas Holm
STC: Denmark is such a little country for such a big asset girl like you with ambitions to conquer the world. And you seem to be doing very well for yourself and no borders have held you back. Where are some of your favorite locations you have travelled to and why?
Zienna: Santorini, by far, tops everything else. It's like a doll-house and so beautiful. It almost does not seem real with its cute houses and passageways. I am sure there are other beautiful locations as well so feel free to send me an offer and take me to the end of the world.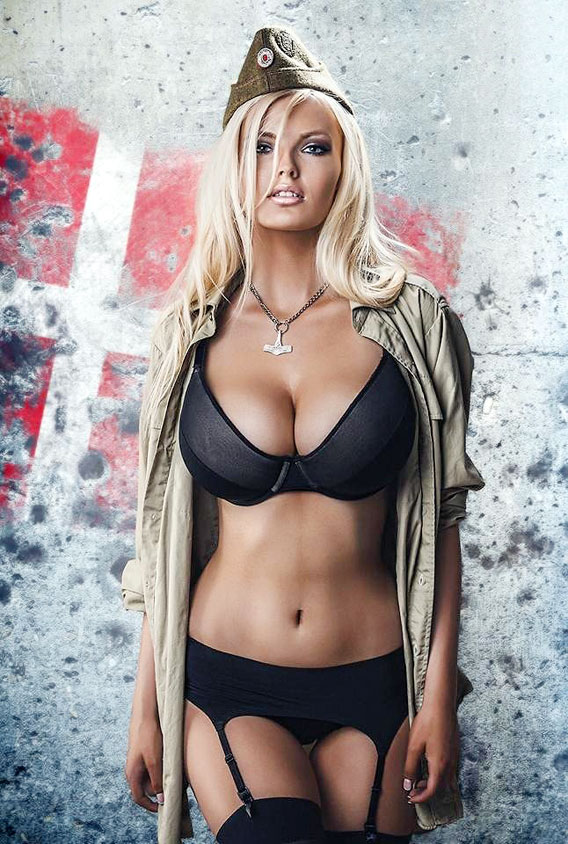 Photo: Jan Hansen
STC: There you go, Zienna Eve, everyone. She has her eyes on you. But beware. She is not for the faint of heart or attendees with high blood pressure.

© 2015 Copyright ShootTheCenterfold.com. All rights reserved.