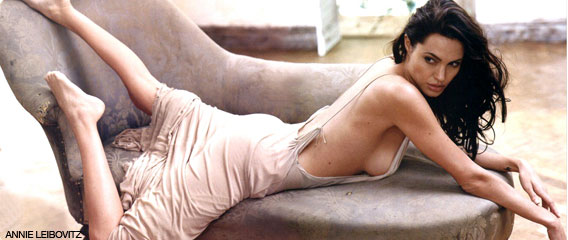 Wouldn't we all like the opportunity to shoot celebrities? And probably most of us would be happy to shoot celebrities as the mainstay of our photography business. However, let's face the facts. Unless you live and work in LA or New York, it's an impossible dream because it is tough to shoot celebrities in Omaha or Thunder Bay, Ontario or Kenosha, Wisconsin. So do you give up on the dream or sell everything you own and move to LA hoping for that big break?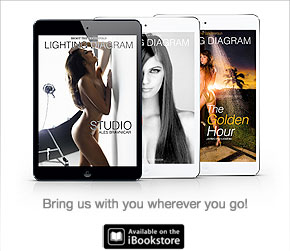 That's not a very practical approach for most photographers. However, there are things you can do to give yourself a chance. First, wherever you live, there are interesting faces and interesting people. Develop a portrait style as part of your portfolio. It can be black and white, stark and dramatic. It can be very up close or full length. Your subjects may all be laughing or crying, jumping in the air or have their eyes closed. Are they against a plain white background? Is there a chair or a prop of some kind? There are a thousand ways to approach the problem and that's just in black and white. The point is, you need to develop a style of portrait photography that works, that allows the viewer to see something in the subject that they otherwise wouldn't have seen or noticed, something that gets a reaction.
Second, you need to develop not only your photographic style but your style of dealing with your subject. If you want them at ease, how are you going to accomplish that goal? Or maybe you want them tense or contemplative or a mixture depending on who they are, what they do, and how you want to portray them. You have to learn to talk to them and direct them if they will take direction. Or maybe you let them do their own thing, whatever that is.
So now you have developed a style and a nice sampling of portraits that you can proudly put in front of a potential subject, perhaps even a celebrity. However, you are in Omaha and there aren't any celebrities. How about a local politician or the owner of a thriving business? How about an aspiring actor/actress at one of the local theatre groups? How about that up and coming model who doesn't want to do nudes but does want some interesting photos for her book?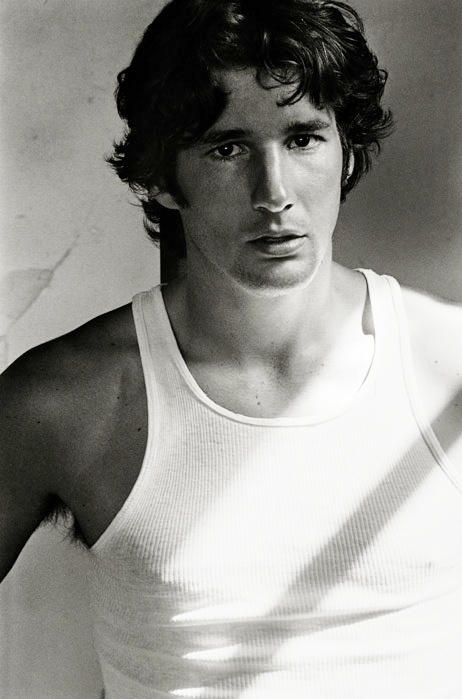 Herb Ritts was one of the premier celebrity photographers in recent times. He did have the advantage of living in LA. His father owned a furniture store. Herb was selling flooring at one point in his life. He had a young buddy who wanted to be an actor. So he took photos of this good looking young guy. They ran around together. Herb's first portfolio was mostly shots of this one guy whose name happened to be Richard Gere. Of course, Gere went on to be a movie star, a real celebrity. That was Herb's beginning.
And it wasn't all easy from there. Playboy rejected the first shooting that Herb did for us. So he had his share of setbacks on his way to fame."
How does that apply to you? If you live in Chicago, as I do, I would head straight over to Second City with my sample book and show it to everyone there who would look at it. Hopefully, somebody would say, "Hey, I like this guy's work. Yes. I'll shoot with you." And maybe that guy turns out to be the next Bill Murray or John Belushi. Probably not but then perhaps the ninth or twentieth person you shoot turns out to be somebody. Not everyone starts in Hollywood. In fact, very few do.
So what are you waiting for? Do you only want to shoot girls with their clothes off because it's fun? That's ok if you do. I can think of worse ways to spend my time. However, if you want something more in your career as a photographer, start making a plan, start figuring out what you really want to do and then map out a strategy.
And start looking at the great work that's been done by other photographers, figure out what you like and what you don't like. And then start emulating as you begin the process of evolving yourself into the photographer you want to be.
~Gary Cole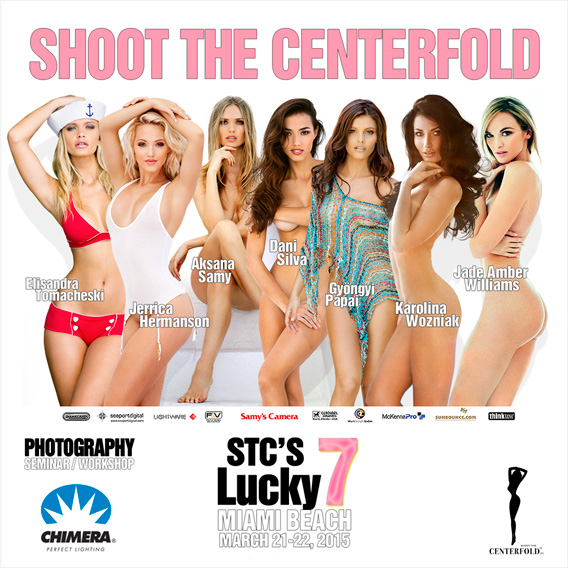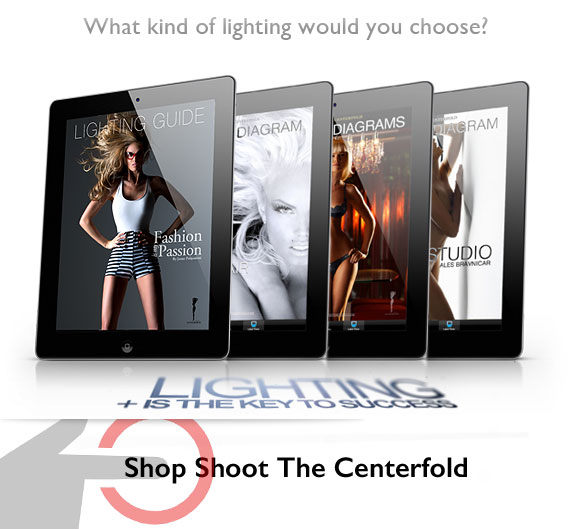 © 2015 Copyright ShootTheCenterfold.com. All rights reserved.