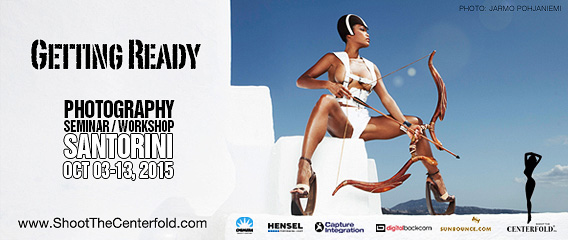 As our Santorini lifetime experience seminar/workshop approaches and Greeks have their financial mojo back on track, here are some tips and thoughts for the seminar participants to ready themselves mentally, fiscally and for what STC and the Greek gods have in store for you.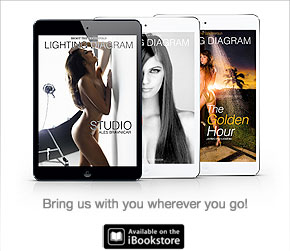 First, and most importantly, after the learning experience are the trip preparations that everyone should do as early as possible and make sure that all loose ends are taken care of. I would not rely on Greeks to be at their best as the country is in a bit turmoil at the moment.
However, we most likely won't even notice that there has been any financial challenges while in Santorini . The funny part is that when Santorini visitors say that they went to Greece, they technically did. But Santorini is about as far from Greece just like Miami Beach is from the heartland of America.
The good news in all of this will be that the EURO is at its lowest point in quite a while. Foreign money is now more welcomed than ever before and expect to get twice as nice treatment form locals as if they weren't super nice already.
Here is what you need to make sure that you have:
Valid passport. (Make sure to find your passport.)
Check if you require an entry visa to Greece.
Insurance is highly recommended but not a must have.
Airline tickets.
Photographers tend to bring all their equipment when they travel, which is totally normal and there is nothing wrong with that. However, this time we recommend that you travel light and bring only what you are going to need. The excessive airline luggage costs are not fun and trust me when I say, they are looking to charge on everything extra since they need your dollars.
Our sponsors Hensel, Chimera and Sunbounce are providing us with the needed lighting equipment that will be waiting for us upon arrival. Of course we cannot stop you from bringing your own equipment as well and you clearly can, but be prepared to pay extra luggage fees! Here's what we suggest you bring along with you:
Here's what we suggest you bring along with you:
Camera. A second camera body is recommended but not necessary.
Lenses. Popular lenses are: 24-70mm and 70-200mm but not limited to those.
CF cards and extra hard drive to download your images each evening.
Laptop with Photoshop, Lightroom or Capture One Pro. (If you don't have the programs, download a free demo before the trip.
Batteries and chargers for your camera or any other device that you're bringing along. There's no B&H in Santorini.
Converters for AC plugs! They might be slightly different to your home country.
Here's a very important thing for you to remember. Get a carnet or register your equipment with serial numbers at your local customs before your departure, Form  (CBF 4457). Go early to the airport to make sure that you fill out the right forms in detail.
Read Gary Cole's travel advice!
When you return to your origin country, you need to show proof when requested that all the camera gear was originated from your departure country to avoid paying taxes and possible penalties.
During the next two weeks, you will receive a detailed outline of our Santorini program schedule and what one can expect from week 1 and week 2 during your stay. Donkey rides will not be part of the program schedule, but are available.
So there you have it. Make sure to check all the necessary preparations as early as possible. Stay tuned for more information coming soon.
www.ShootTheCenterfold.com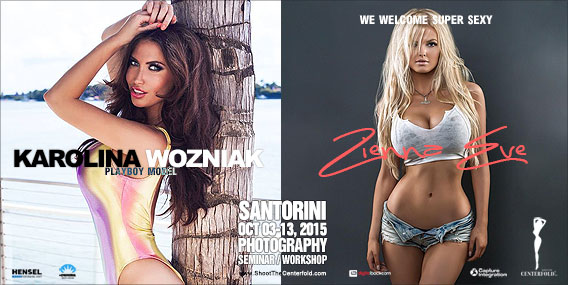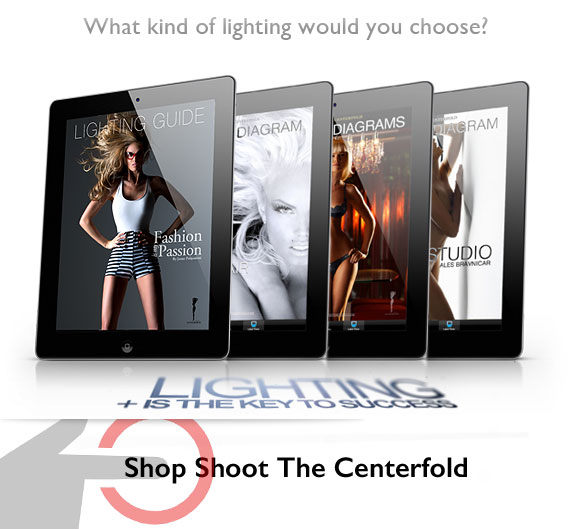 © 2015 Copyright ShootTheCenterfold.com. All rights reserved.