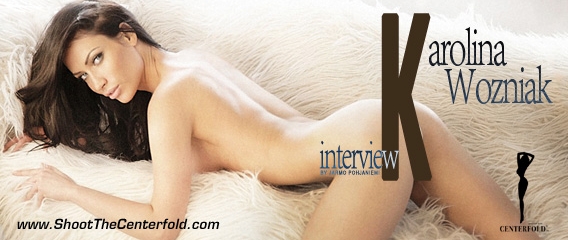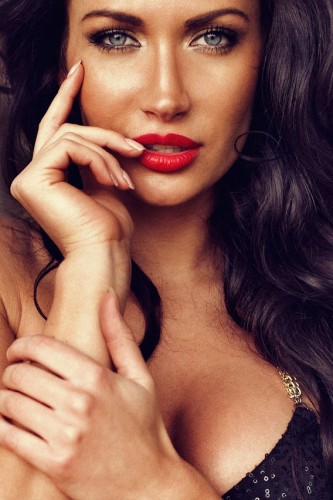 The 24-year-old bombshell from Bydgoszcz is so hot she could melt all of the snow in Poland. She has finally landed in Miami and is causing quite a commotion with her perfect 35D-23-34 measurements. We have been praying for this moment and our voices have been heard. The provocative Pole promises memorable encounters at the upcoming STC March 21-22 seminar. She will fix your camera posture and whip you into shape!
Karolina is no stranger to the camera. She has been modeling for years now. She belongs on the list of the "Most Mind-Blowing Women", as a cross between Megan Fox and Stephanie Seymour. Interested photographers better get in line and do so quickly! Since our announcement on social media about her STC seminar participation, it took less than 10 minutes to get a first booking from an STC seminar attendee and the requests keep pouring in.
With her long legs and open-minded posing style, Karolina is sure to raise your blood pressure, which will hopefully stimulate your creativity and performance.
Age: 24 | Location: Miami Beach, FL | Ht: 5′ 9″ | Wt: 121 lbs | Measurements: 35D-23-34
Interview:
STC: Dreams do come true! Wozniak-fever is sweeping Miami, knowing that you are going to pose for us during out seminar.
Karolina: First of all thanks for having me as part of such an awesome team. I am really excited about taking part in the Seminar. It will allow me to expand on my experience, as well as to meet many of the industry's professionals. Definitely, it's gonna be memorable for all participants.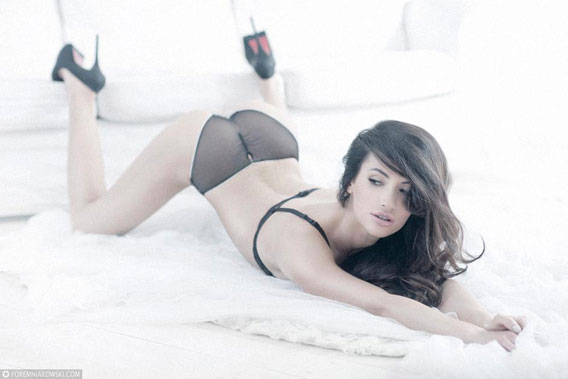 STC: When did you start modeling and how did it happen?
Karolina:  I used to train in sport acrobatics when I was a teenager. Before each competition there was a photoshoot to announce all competitors. In addition to acrobatics, the photographers offered photoshoots not only for sporting events but for advertising various products ranging from food to clothes and lingerie. I quickly realized that I could earn money doing modeling, which I really liked, and the rest is history.
STC:  Tell us, where have we seen you?
Karolina:  You could have seen me in many lingerie catalogues; clothing brands posters and magazines like FHM or Men's Health. I did campaigns for Zeelander Yachts, Intercars Calendar, Liqui Molly Calendar and many others. I also got booked for stock shoots, cosmetic campaigns and grocery products. Sometimes I go to the supermarket and see my picture on the box of chocolate, which is kind of funny.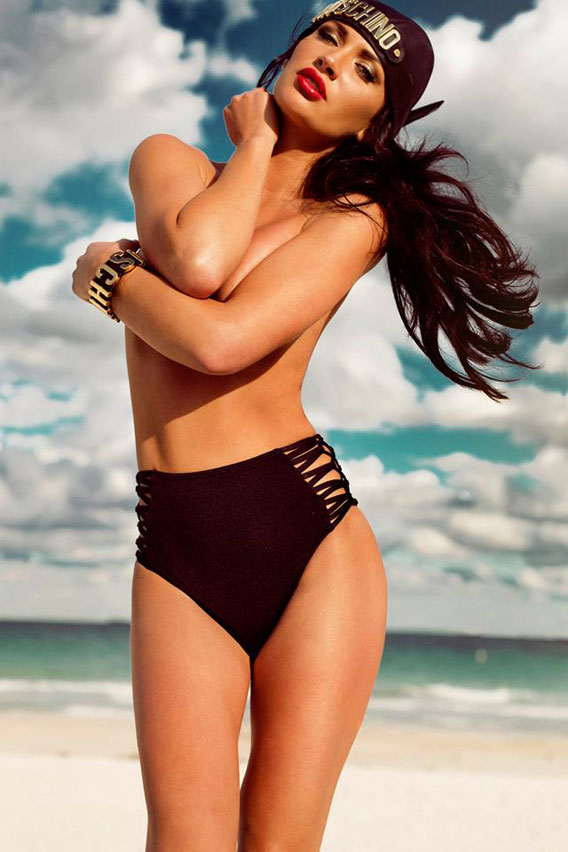 STC:  Where could we find some of that chocolate? LOL. What turns you on?
Karolina:  You don't want a box of chocolate when you can have me in person. Trust me! What turns me on are positive people with passion for what they do. I think that's very attractive and I'm like a sponge with an emphatic personality that adapts to the mood of people surrounding me. Smart/dirty jokes turn me on as well 😉
STC:  What turns you off?
Karolina:  Apathy, negative attitude, routine and when the batteries run out … haha!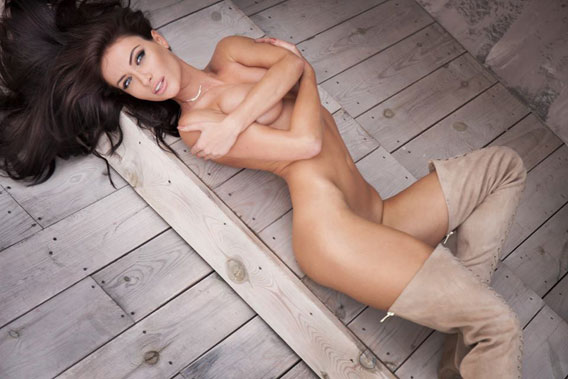 STC:  If you were not modeling, what would you be doing?
Karolina:  I used to work as a manager in my father's restaurant, so the hospitality business is familiar to me. I also graduated in English philology at University of Warsaw which allows me to get work in a few different industries. Lastly, I always was fascinated by the real estate business, so probably this is the field I am going to focus on after settling into the US, besides modeling, of course.
STC:  You are a very open-minded model and nudity seems to come as second nature to you. Is this a personal preference and where do you draw the line?
Karolina:  That would be true; I don't have a problem with nudity. Probably it comes from my self-confidence and lack of complexes. But I do have conditions! The photographer and the production must be first class before the clothes come off!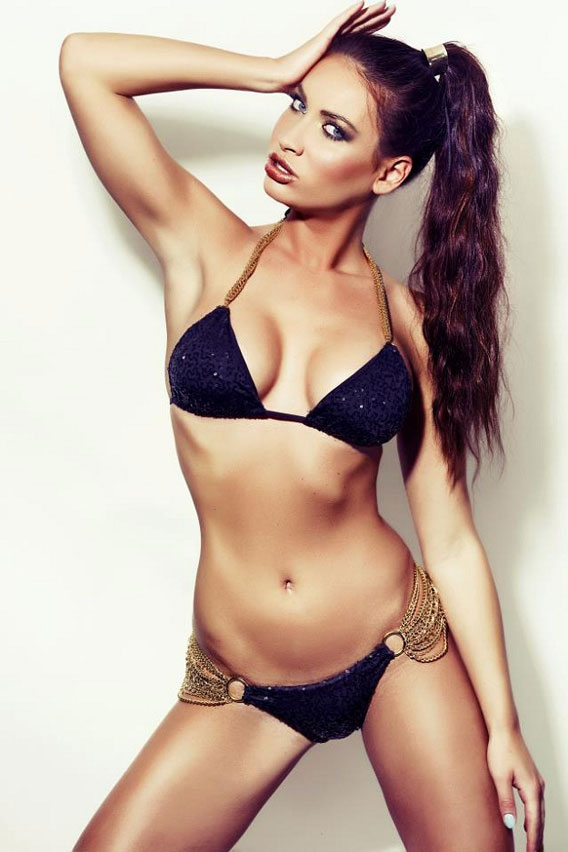 STC:  If you were behind the camera, what would you tell the model?
Karolina: I would say to forget about the people around and imagine you are alone in front of the mirror instead of the camera. It is important to forget about shame and let your emotions and expressions do the talking.
STC:  You are also represented by an agency, so are there limitations or can our attendees book you directly from the seminar for their shoots?
Karolina:  I am available to work outside my agency as well. Nevertheless, a lot of decisions are made by consulting with my agent.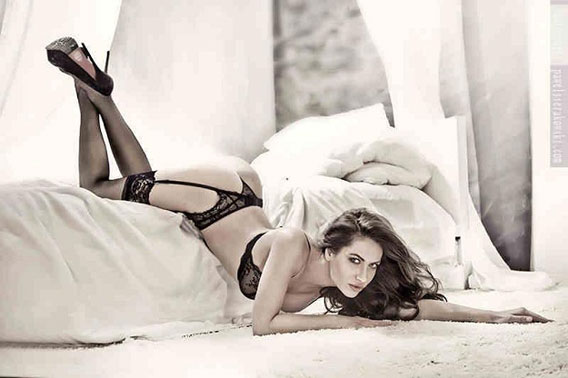 STC:  Since you are "uber comfortable" with your skin, where do you fall based on your personal taste? Glamour or fashion?
Karolina:  I am definitely a glamour model. Almost every time, when I do fashion shoots, I hear that my poses and expressions are too sexy which is not good for the fashion industry. Not to generalize, but I think that it all depends on the idea and concept of the photoshoot.
STC:  You are the most free-spirited, open-minded Polish woman we have ever met.
Karolina:  You haven't seen anything yet!! It takes the right approach, but you can open any doors [laughs].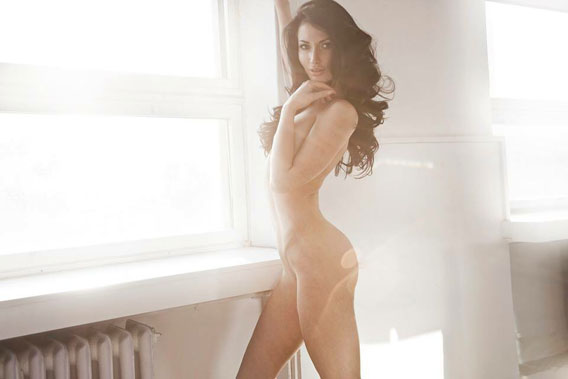 STC:  What should photographers not say when they are shooting you, and what should they say?
Karolina:  Positive statements are always welcomed. Sometimes the photographer has a different idea than the model imagines and things don't always work out as planned. Photographers need to be more vocal and direct models and not just assume that models will understand their vision. There are photographers who really know how to run a set and direct the model, and then there are the silent ones that only capture what they can. I don't like when there is nothing said and the model has to guess if she's going in the right direction. Photography is about expressing visual delights and the only way one can get the most out of the model is if he communicates clearly.
STC:  Your dream place to go and shoot?
Karolina:  Since I've been shooting in plenty of exotic places in the World, palm trees and beaches are not as exciting anymore. I find the mountains with white snow combined with sun quite spectacular. But you can always convince me!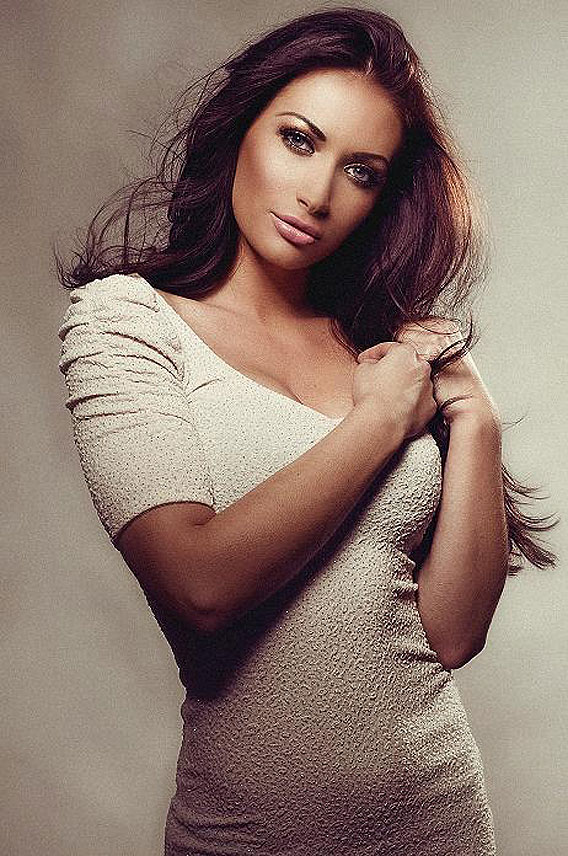 STC:  Are you a business woman or a lover?
Karolina:  I am ambitious and smart and different :). But seriously, I need challenges to keep me turned on, so definitely I am a business woman but with a lot of love inside.
STC:  Tell us the wildest things you have ever done in front of camera?
Karolina:  I was shooting for Playboy magazine (it hasn't been released yet) with a photographer who is my close friend as well, so I felt pretty comfortable in that situation. The concept of the shoot was very wild and she gave me a bottle of champagne to drink before we started. And to be honest with you, I don't remember what we did exactly, but as she said, it wasn't normal. Whatever that means! [laughs]
STC:   If you could go back and start all over again, what would you do differently, if anything?
Karolina: I would have chosen more experienced photographers to work with while building my portfolio. It was the beginning of my modeling career so the choices were not always the best. Unfortunately, once the photos appear on the internet, they stay there forever. So there are some that do not represent me and my personality the way I would have liked to.
STC: You took us by surprise on how approachable you were when you passed by our studio. Share some wisdom for other models that you think is a must have before success can become reality.
Karolina:  Personality and self-confidence is very important. Taking care of yourself, eating well and exercising is a must. Simply, be the best role model for yourself. Also, associate yourself with the right people who can guide you through the right channels and I don't mean parties!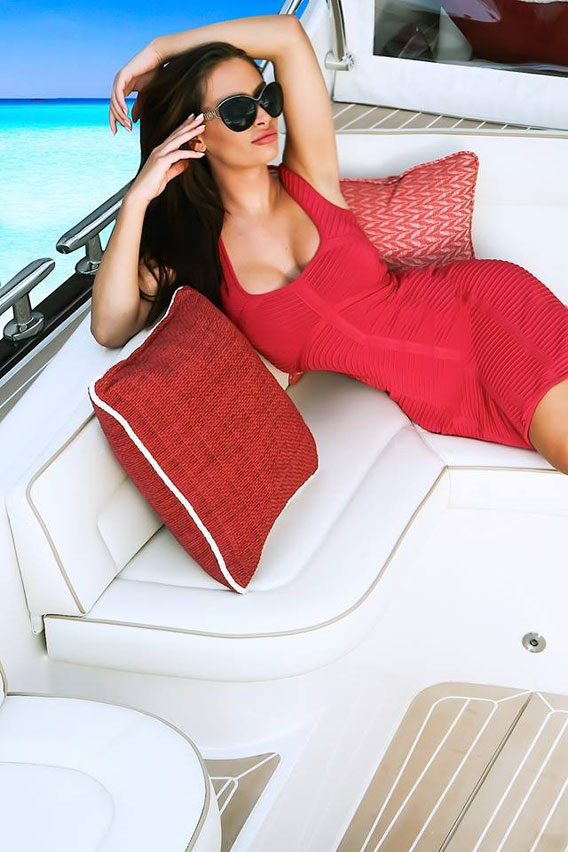 STC:  What is a perfect photographer to you?
Karolina:  I will see after the Seminar 🙂
STC:  In Poland, you did quite a few men's publications. Which one is the most prestigious?
Karolina:  I think it's the "Inter Cars Calendar" which was called the "Polish Pirelli Calendar" made by a great photographer, Voyo Bakiewicz.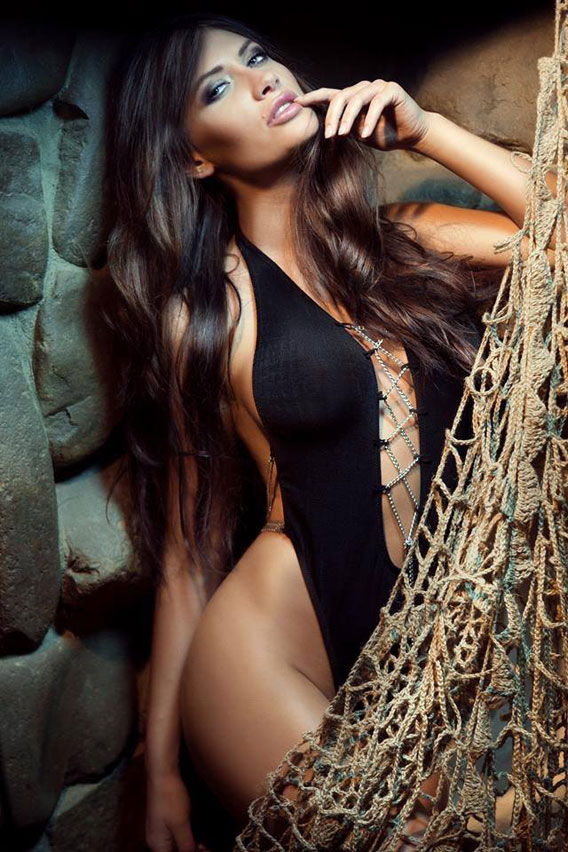 STC:  What would be your dream modeling booking and why?
Karolina: I think Sports Illustrated seems to have my name written all over it. [laughs]
STC:  There you have it! Now charge your batteries and clean your lenses, this woman is ready and you don't want to miss her best. She can definitely put you on the publishing map!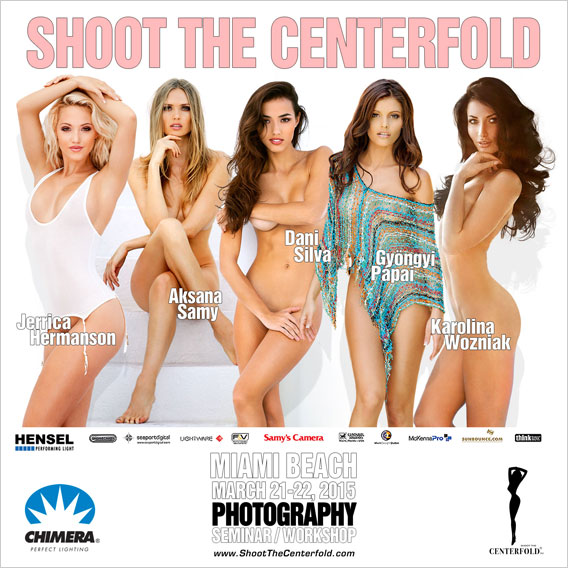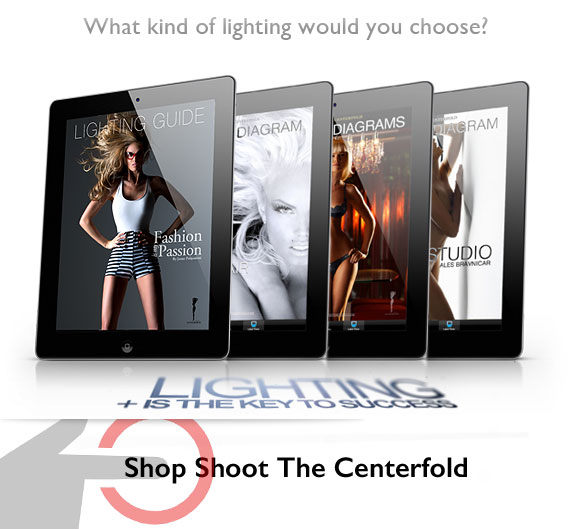 © 2015 Copyright ShootTheCenterfold.com. All rights reserved.