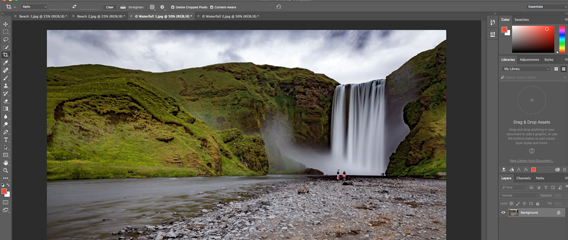 Adobe is showing off a new feature coming to the next big version of Photoshop CC called content-aware crop. With Content-Aware Crop, Photoshop uses Content-Aware technology to intelligently fill in the gaps when you use the Crop tool to rotate an image or expand your canvas beyond the image's original size.
In this video, group product manager, Stephen Nielson shows you how it works. With Content-Aware Crop, Photoshop looks at all the pixels around the edges of your image and automatically, seamlessly fills in the blank space with content when you expand or rotate an image. Here's how you will be able to use it:
Move the horizon by adding more sky or ground
Change the aspect ratio by adding content around the edges of your image
Fill in the corners when you rotate an image so you don't give up any of your pixels
… and probably more we haven't even imagined ourselves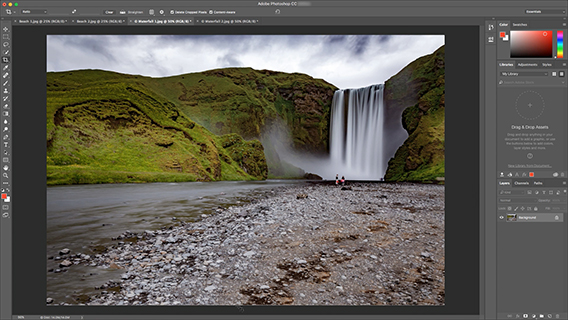 "You asked for it and we are delivering, says Adobe." Content-Aware Crop is just one of the cool new features coming to Photoshop CC and our Creative Cloud subscribers as part of an upcoming major release. Check back here regularly and we'll let you know when this feature becomes available.
[Adobe]
© 2016 Copyright ShootTheCenterfold.com. All rights reserved.