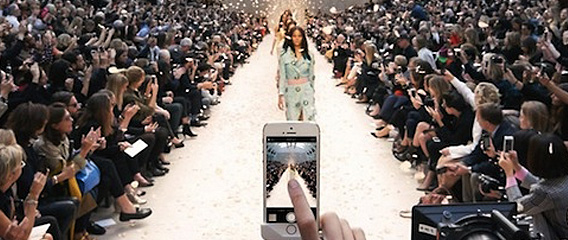 In conjunction with the iPhone 5S debut, Apple also announced that the phone — or more importantly, it's camera — would be put to the test at luxury fashion house Burberry's London fashion show. And now that the show is over, the duo is sharing photos and videos taken with the phone to whet your appetite for the September 20th release.
Truth be told, the show is probably not the best indication of the ability of the iPhone's new camera. That's not to say the footage has been edited to look better (in fact, we have no idea whether or not any work was done in post), it's just that the phones were hardly used in "real life" situations.
Here's the full 15 minutes show so you can see for yourself:
The main difference between that footage and what most everyone else would be getting is the fact that every iPhone used was mounted to something, not to mention performing in a very well-lit scenario. According to Pocket-lint, fourteen phones were used in all: 9 on the runway, 3 on a rail cam that followed the models as they did their walk, and one on the ceiling.
That means no shaky photos or vertical videos like the ones we'll probably start seeing from the general public once the phone makes its real debut.
Still, if the 15-minute show isn't an entirely accurate depiction of the iPhone's photographic prowess, Burberry released plenty of other samples. Here are a few Vine and Instagram videos the fashion house uploaded, including some showing off the slow-mo:
And here are a some sample shots uploaded to Burberry's various social networks leading up to and during the show: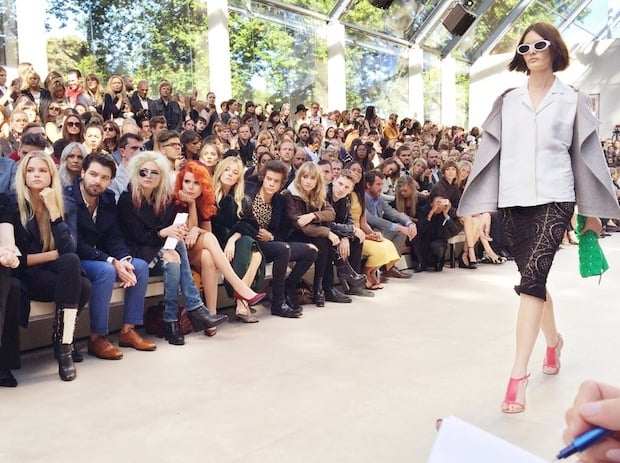 There are only a few more days left before the iPhone 5S makes it into consumers' hands, at which point we'll get a better idea of just how capable its camera really is. But until then, if you want to see more photos and video shot by Burberry with the 5S, head over to the company's Twitter account by clicking here.
(via Fast Company)
Image credits: All photographs courtesy of Burberry


© 2013 Copyright ShootTheCenterfold.com. All rights reserved.