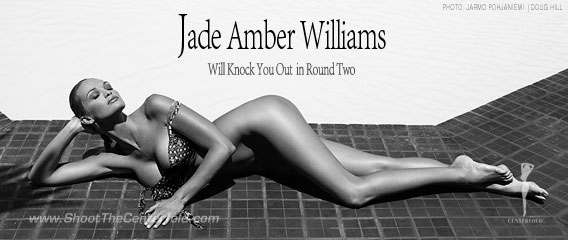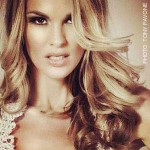 Jade Amber Williams participated in last year's seminar. Actually, let me rephrase that: Jade Amber Williams ROCKED last year's seminar. The All-American sensation from Indiana is as close to perfection as you can get. Several of our attendees required intensive care after seeing her in action last year, so we decided to take precautionary measures and have paramedics on-site for you this time around.
Jade's measurements: 34-25-36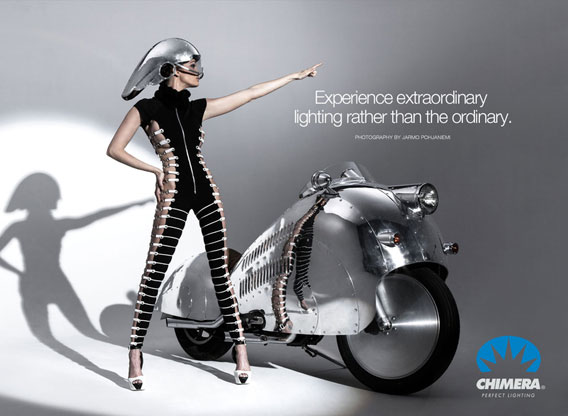 Jade in Chimera Lighting campaign. Photo: Jarmo Pohjaniemi/Doug Hill
Interview:

STC: Thank your joining us for another round of STC excitement. We did not get enough of you last time.
Jade: Yeah, last year you guys rode me hard, Man [laughs]. I remember that segment you had me do where you were directing me. It was so much fun but also kicked my butt. I almost passed out! It was my first year doing the seminar but now I'm a pro. Watch out people, I'm going to make it rain!
STC: Your career has exploded as a result of your recent discovery and you just moved to Miami. What should we expect from you now?
Jade: Yep! Big moves! I'm here to take on Miami, Baby! [laughs] There's always been tremendous demand for me here and I finally got the courage to make the move. It's also a good place to be based from to attack the NYC market, which is my ultimate goal.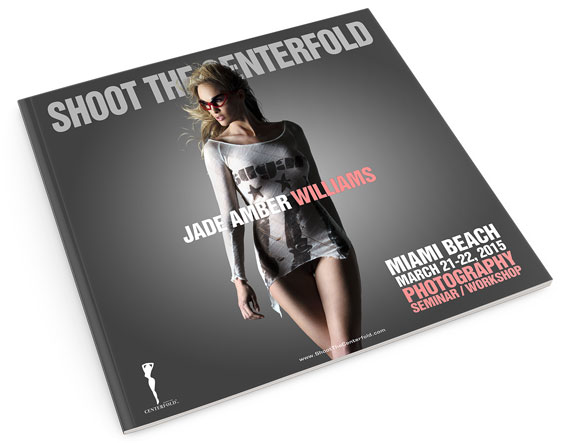 STC: What turns you on?
Jade: It's not easy to turn me on. You have to be up to the challenge, but if you succeed, oh boy, are you in for the ride of your life [laughs]. Actually, here's a good way to turn me on: put Magic Mike on [laughs]. Channing Tatum will do it for me! I love a man who can move.
STC: What turns you off?
Jade: As a woman, your usual; bad manners, bad hygiene, makes me pay for a date. As a model, a photographer who's unprofessional and crosses the line. I had a photographer once trying to make me watch porn during the shoot, saying it would 'help make my emotions flow better and would translate amazingly on camera." Honey, please, do I look like I was born yesterday?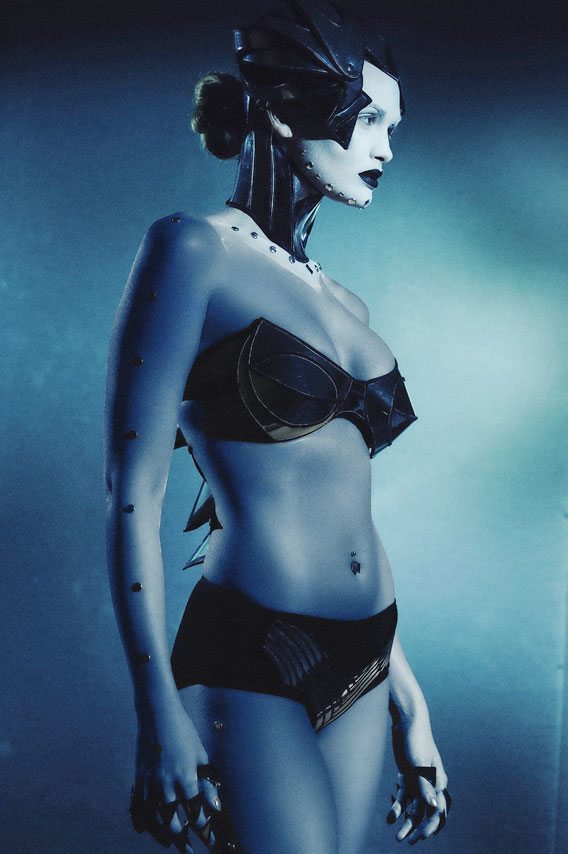 Photo: Jerome Lim
STC: The most "sexcellent" experience on camera?
Jade: When I was butt naked with in Africa with STC! What else? I was completely naked for two weeks straight for Christ's sake! I'm still washing the sand off from those hard to reach places [laughs]. But I'd do it again in a heartbeat!
STC: Would you like to give any direction to our March seminar attendees?
Jade: When we do the shoots, don't all yell at me at the same time like I'm a bookie taking bets or something. I do this for a living, don't worry I know you're there and I'll get to you and give you the right looks. To get the best out of me, don't try the "shoot-a-ton" style, like a paparazzo with rabies. Instead, focus on form, composition and take your time to get the right shot. Don't worry. I am not going anywhere.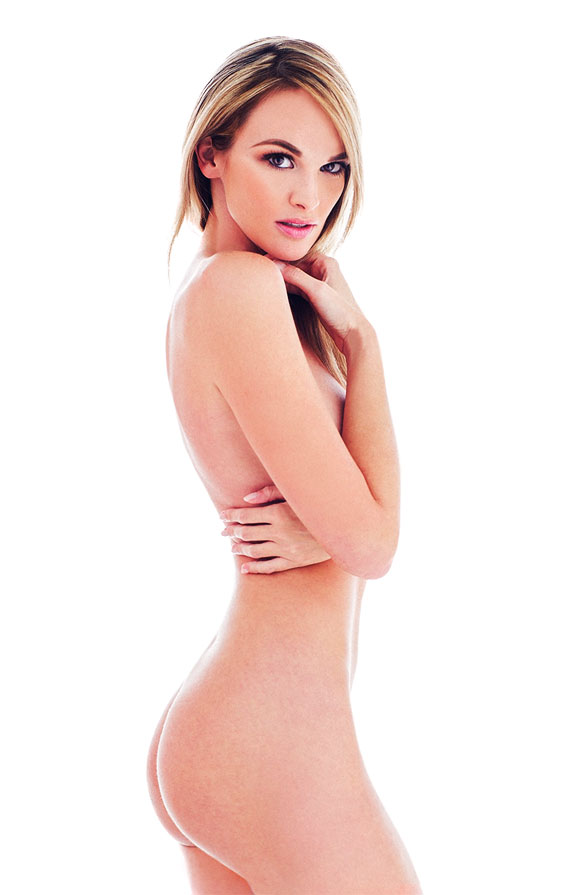 Photo: Andre Rowe
STC: You are now an agency model and get to shoot with lots of pros in the commercial and fashion industries. What does your heart say? Fashion or glamour?
Jade:  Hands down, it says, "Fashion." I love everything about it and the many different ways it can be photographed. Fashion is what drives me in my modeling career, but I also like glamour and the sex appeal it can bring.
STC: Where do you see yourself in five years?
Jade: I want to be transitioned into acting by then. I see myself living in my mansion, in the Hollywood Hills, overlooking LA and working on my next movie project. I can visualize it perfectly [laughs]. So let's get to work!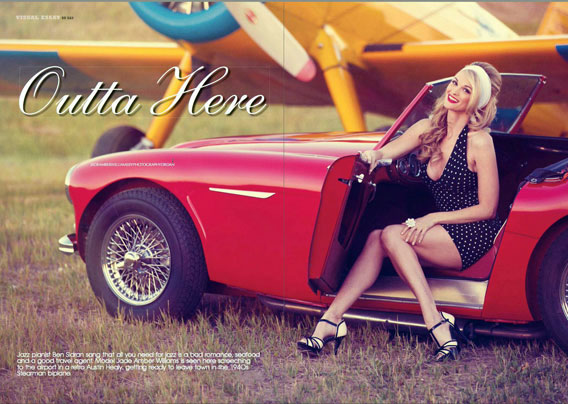 Playboy fashion editorial by Dr Dan
STC: Are you a friend or lover?
Jade: Both! I'm a great friend but an even better lover [laughs].
STC: If there was a place you would die to go for a shoot, where would it be?
Jade: Spain! All over Spain! Now you know where the next STC shoot will be. Consider yourself notified [laughs]!
STC: If you were not a model, what would you be doing?
Jade: I would move to the Bahamas and open a lingerie boutique in a little village. I'd open the store at night and spend my days on the beach. Actually, come to think of it, let me do that right now, sorry but I'll have to bail on the seminar [laughs].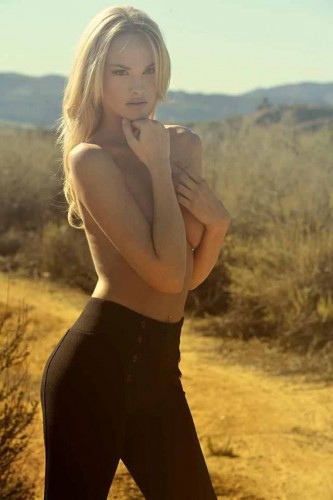 STC: Would you ever consider being a Playmate?
Jade: Maybe, it would just depend on the photographer and how classy it could be because, let's face it, I'm a classy piece of woman [laughs].
STC: If you could go back and start all over again, what would you do differently?
Jade: I would change absolutely nothing! Everything happens for a reason and I'm very happy with the person I've become. My modeling career has given me a lot of heartbreaks and amazing opportunities but, ultimately, it made me a very happy girl.
STC: What is a perfect photographer to you?
Jade: The perfect photographer for me is someone who has passion for photography and not just beautiful women. Professionalism is very important. I'm very professional with my modeling career and I expect the same in return from those who I work with. If you come prepared and focused, you will get the best of me. And believe me, I will rock your world.
STC: Come see Jade Amber Williams at the March seminar and be prepared for her to rock your world.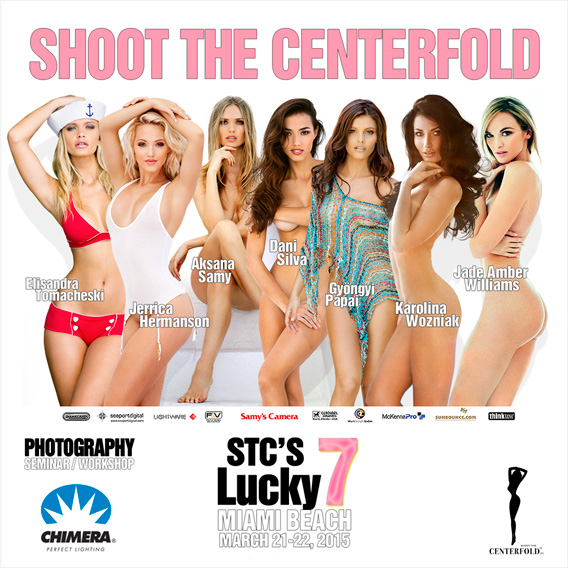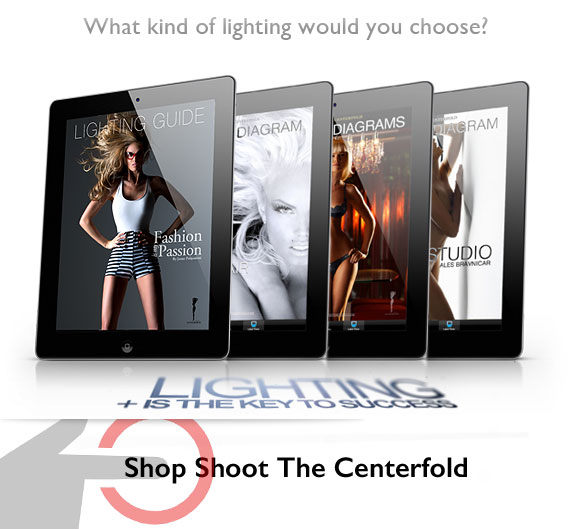 © 2015 Copyright ShootTheCenterfold.com. All rights reserved.